January 5, 2021
Health Highlights: Jan. 5, 2021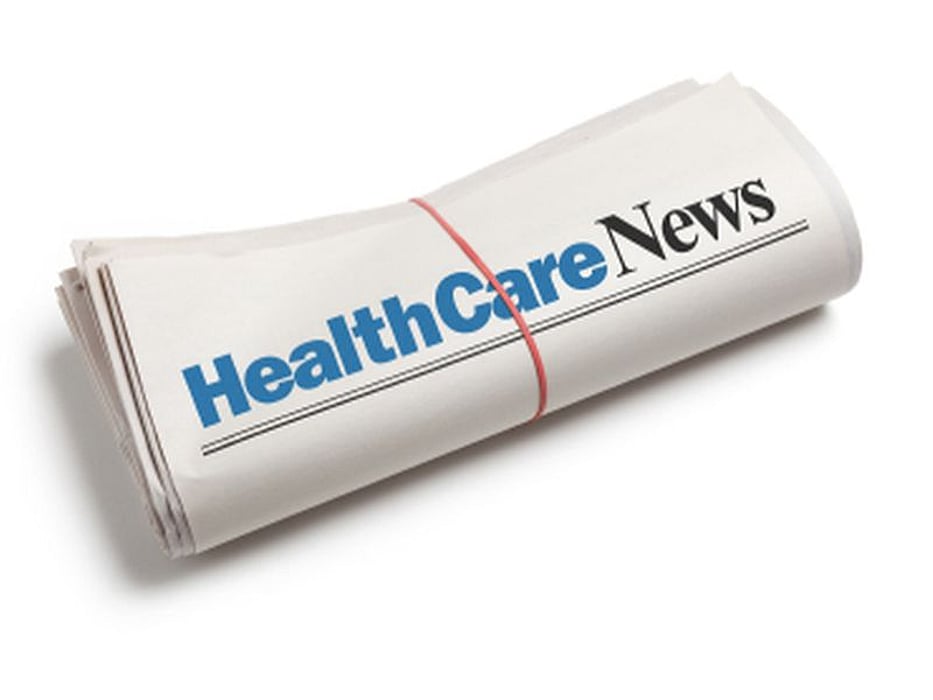 Below are newsworthy items compiled by the HealthDay staff:
Scientists Investigating Whether Halving COVID Vaccine Doses Could Stretch Supply
Scientists at the U.S. National Institutes of Health (NIH) and the drugmaker Moderna are looking at vaccine data to see if they can double the supply of vaccine by cutting doses in half, which could help alleviate vaccine shortages, The New York Times reported Tuesday.
"It's important to do these analyses that we're doing, and have all that data in our pocket in the event that there's a need to use it," Dr. John Mascola, director of the Vaccine Research Center at the NIH, told the Times.
The vaccine rollout has been difficult from the beginning. The problem is not a shortage of vaccine, but state and local governments' issues in distributing the vaccine they already have.
The notion of doubling the supply of Moderna doses was first raised by Dr. Moncef Slaoui, the head of Operation Warp Speed, who said on the CBS program "Face the Nation" that data from Moderna's clinical trials show that people aged 18 to 55 who received two 50-microgram doses showed an "identical immune response" to those who got two 100-microgram doses, the Times reported.
Both Mascola and Dr. Anthony Fauci, the director of the National Institute for Allergy and Infectious Diseases, agreed.
Slaoui went farther, saying that federal officials and Moderna were discussing halving each of Moderna's two doses -- a remark that caused the U.S. Food and Drug Administration, which has to approve any change in the dosing regimen, to issue a statement that said a proposal for half-doses of the Moderna vaccine was "premature and not rooted solidly in the available science."
To get the data that the FDA would need to approve a change in dosing, scientists must study blood samples from patients who participated in the vaccine's phase 3 trial to see what immune response is needed to protect against COVID-19, the Times noted.
Mascola said they would have to look back at patients from the phase 2 trial, or do a new one, to show that patients who received the 50-milligram dose developed the necessary immune response. If the results looked promising, he said, "all this then needs to be put together as a data package for review and discussion with FDA."
Also on Tuesday, U.S. surgeon general Dr. Jerome Adams urged states not to stick rigidly to the U.S. Centers for Disease Control and Prevention guidelines about who to vaccinate first.
He told the Times that states should "move quickly to other priority groups" if health care workers don't agree to be vaccinated.

Asked about Adams's remarks, a CDC spokeswoman told the Times that states do not have to vaccinate everyone in a priority group before moving to the next group.
Los Angeles EMS Workers Told to Not Transport Patients Deemed Likely to Die
The Los Angeles County Emergency Medical Services Agency has told its workers not to take patients who are likely to die to hospitals, including those in cardiac arrest who crews believe cannot be revived, CBS News reported Tuesday.
The agency also told EMS workers to give less oxygen to patients. Since the pandemic, supplies have been strained.
Since the memo appeared online, many have questioned if it meant that first responders would not take stroke and heart attack patients to the hospital because of the coronavirus surge, CBS reported.
Medical director of L.A. County's Emergency Medical Services Agency, Dr. Marianne Gausche-Hill, told CBS, "we are not abandoning resuscitation. We are absolutely doing best practice resuscitation and that is do it in the field, do it right away… What we're asking is that -- which is slightly different than before -- is that we are emphasizing the fact that transporting these patients arrested leads to very poor outcomes. We knew that already and we just don't want to impact our hospitals."
EPA Rolls Back Use of Health Studies
The U.S. Environmental Protection Agency has changed how it will consider evidence of harm from pollutants that opponents say could weaken public health regulations, the Associated Press reported Monday.
The new rule requires the release of raw data from public health studies whose findings the EPA uses to determine the danger of an air pollutant, toxic chemical or other threat.
Some industry and conservative groups have pushed for the so-called transparency rule, but opponents say the rule will handicap future regulation, the AP said.
EPA Administrator Andrew Wheeler is expected to announce completion of the rule when he appears before a conservative think tank on Tuesday. The final rule was completed last week, but it has not been made public, the AP said.
In an opinion column published in The Wall Street Journal on Monday night, Wheeler said the change was in the interest of transparency.
"If the American people are to be regulated by interpretation of these scientific studies, they deserve to scrutinize the data as part of the scientific process and American self-government," he wrote.
But critics say the new rule could make the identities and details of individuals in public health studies known, which will jeopardize medical confidentiality and future studies.
"This really seems to be an attempt by Wheeler to permanently let major polluters trample on public health," Benjamin Levitan, a senior attorney with the Environmental Defense Fund, told the AP. 'It ties the hands of future administrations in how they can protect the public health."
The change might not only limit future public health protections, but "force the agency to revoke decades of clean air protections," Chris Zarba, former head of the EPA's Science Advisory Board, said in a statement.
But Wheeler wrote in his opinion column that the limits wouldn't compel the release of any personal data or "categorically" exclude any scientific work.
Larry King, Hospitalized With COVID, Out of ICU
Talk show host Larry King, who is suffering from COVID-19, is out of the intensive care unit at a Los Angeles hospital and breathing on his own, a spokesman told the Associated Press Monday.
King was admitted to the ICU on New Year's Eve and was being given oxygen but is now breathing on his own, said David Theall, a spokesman for Ora Media, a production company formed by King.
The 87-year-old shared a video call with his three sons, Theall added.
King is best known as host of the "Larry King Live" interview show that ran in primetime on CNN from 1985 to 2010.
Consumer News