October 29, 2020
Health Highlights: Oct. 29, 2020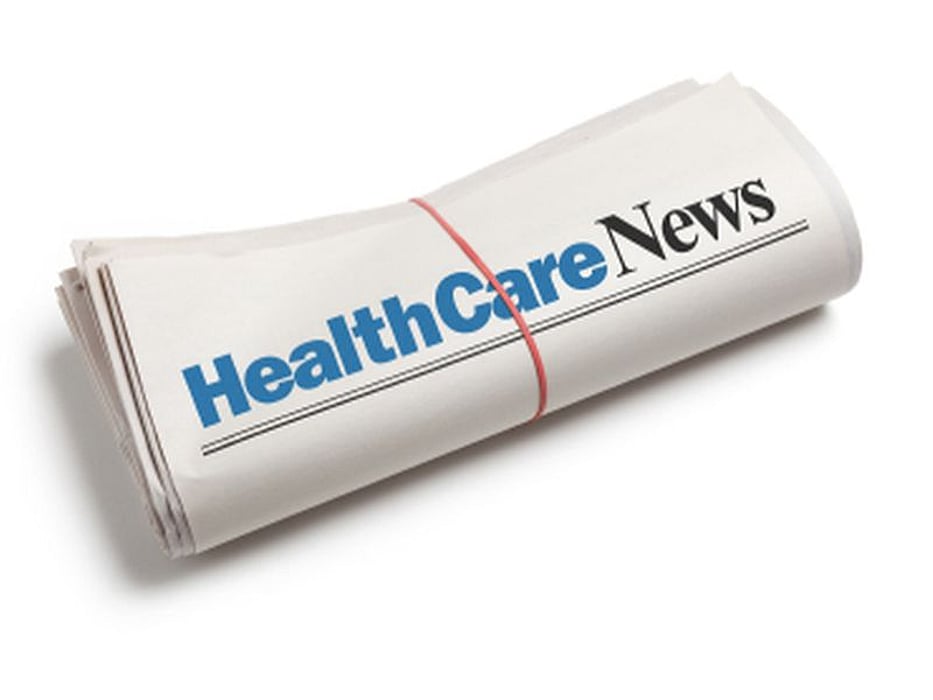 New Rule Requires Health Plans to Disclose Costs Up Front
To make health care costs more transparent, the Trump administration will now require insurance companies to disclose actual prices for common tests and procedures, the Associated Press reported Thursday.
The new regulations on insurers are designed to empower patients to become better consumers of health care and to help cut costs. The requirements, however, would take effect over four years and patients will have to figure out how to make cost-versus-quality decisions about procedures like knee replacements or hernia repairs, the AP reported.
It's also not known what would happen to the policy if Trump isn't reelected.
Administration officials, however, say the changes will stand, saying that the goal of price transparency transcends political partisanship.
"It will be impossible to walk backwards on this," Health and Human Services Secretary Alex Azar, told the AP. "How do you fight transparency on prices? How do you actually articulate the argument that you should conceal what something costs from the person trying to purchase it?"
Insurance companies argue that the rules actually increase costs. Hospitals and doctors that now accept discounted rates will want to get paid more once they see what their competitors are getting, the AP reported.
Most patients only find out what they owe after they leave the hospital and receive their "explanation of benefits" statement.
"We need to keep pricing on the front end, not the back end," Seema Verma, head of the Centers for Medicare and Medicaid Services, told the AP.
"We have seen in every single industry that when this information is provided to consumers, it creates a new era of consumerism," Verma said.
U.S. Healthcare System Under Ransomware Threat: FBI
Government agencies are warning that cyber attacks on the U.S. health care system designed to lock up hospital information systems are occurring, the Associated Press reported Thursday.
These attacks come at a time of rising cases of COVID-19 and could hurt patient care.
In a warning issued Wednesday, the FBI and two other agencies said that they had "credible information of an increased and imminent cybercrime threat to U.S. hospitals and healthcare providers."
The alert also said that groups are attempting "data theft and disruption of healthcare services."
These cyberattacks use ransomware to scramble data that can only be unlocked with software provided once targets pay up, the AP reported.
Security experts said attacks have affected at least five U.S. hospitals this week, and could potentially attack hundreds more.
In September, a ransomware attack struck all 250 hospitals of Universal Health Services, forcing doctors and nurses to rely on paper and pencil for recordkeeping and slowing lab work.
Employees said the chaotic conditions hurt patient care, including mounting emergency room waits and the failure of wireless vital-signs monitoring equipment, the AP reported.
Charles Carmakal, chief technical officer of the cybersecurity firm Mandiant, identified the criminal gang as UNC1878, saying in a statement: "It is deliberately targeting and disrupting U.S. hospitals, forcing them to divert patients to other healthcare providers" and producing prolonged delays in critical care.
He called the eastern European gang as "one of most brazen, heartless and disruptive threat actors I've observed over my career."
U.S. Government to Cover COVID-19 Vaccine, Treatments

Insurance rules that will grant every American free access to COVID-19 vaccines when they are approved were issued by the government on Wednesday, the Associated Press reported.
The rules, from the U.S. Centers for Medicare and Medicaid Services, also increase what Medicare pays hospitals for COVID-19 treatments.
The changes come as coronavirus infections are rising across the country in a third wave that could eclipse the number of cases seen earlier this year, according to the AP.
There is already legislation making the vaccines free, but the new rules were necessary to bring that legislation in line with existing insurance policies.
"CMS is acting now to remove bureaucratic barriers while ensuring that states, providers and
health plans have the information and direction they need to ensure broad vaccine access and coverage for all Americans," CMS head Seema Verma said in a statement. The regulations take effect immediately, the AP said.
Sewage Shows America Awash With COVID-19
Samples taken from sewage water across the country show that the coronavirus is widespread, CNN reported Wednesday.
Rosa Inchausti and her colleagues have been testing wastewater in Tempe, Ariz., since 2018 looking for traces of opioids. But now they're looking for COVID-19.
And things are not looking good in Tempe, Boston, Reno, Nev., or in many other cities. Things could also get a whole lot worse.
"It's a leading indicator," Inchausti told CNN. "The proof is in the poop."
Mariana Matus, co-founder and CEO of Biobot Analytics, which analyzes sewage for many customers, told CNN that sewage testing can show the virus is circulating even before people start getting sick.
"People start shedding virus pretty quickly after they are infected and before they start showing symptoms," Matus said.
In Boston, there was a spike in viral samples in April and May, lessening through the summer.
Now the virus is showing up again, at levels near to what was seen at the height of the pandemic, CNN reported.
"We are seeing an upturn in the wastewater data, which I think broadly matches what we are seeing across the country," Matus said. "It's been interesting seeing this almost second wave."
"I think that it is pretty good evidence that we need to pay attention. Communities need to pay attention," Matus told CNN.
Pfizer to Seek Emergency Authorization for COVID-19 Vaccine
In November, Pfizer plans to ask the U. S. Food and Drug Administration for emergency authorization for its COVID-19 vaccine after safety milestones are achieved, CBS News reported Tuesday.
Pfizer said its final trial vaccine trial has enrolled almost all of the planned 44,000 participants worldwide. Nearly 36,000 had gotten the second shot of the vaccine as of Monday.
The trial includes people as young as 12 and those with chronic, stable HIV, hepatitis C and hepatitis B, CBS News reported.
Pfizer expects to know soon if the vaccine is effective or not -- Pfizer CEO Albert Bourla had said they expect to know if the vaccine works by the end of October.
The company has contracts with the United States, the European Union and about 10 countries to deliver hundreds of millions of doses of the vaccine next year, assuming it's approved, CBS News reported.
Consumer News