December 30, 2020
Health Highlights: Dec. 30, 2020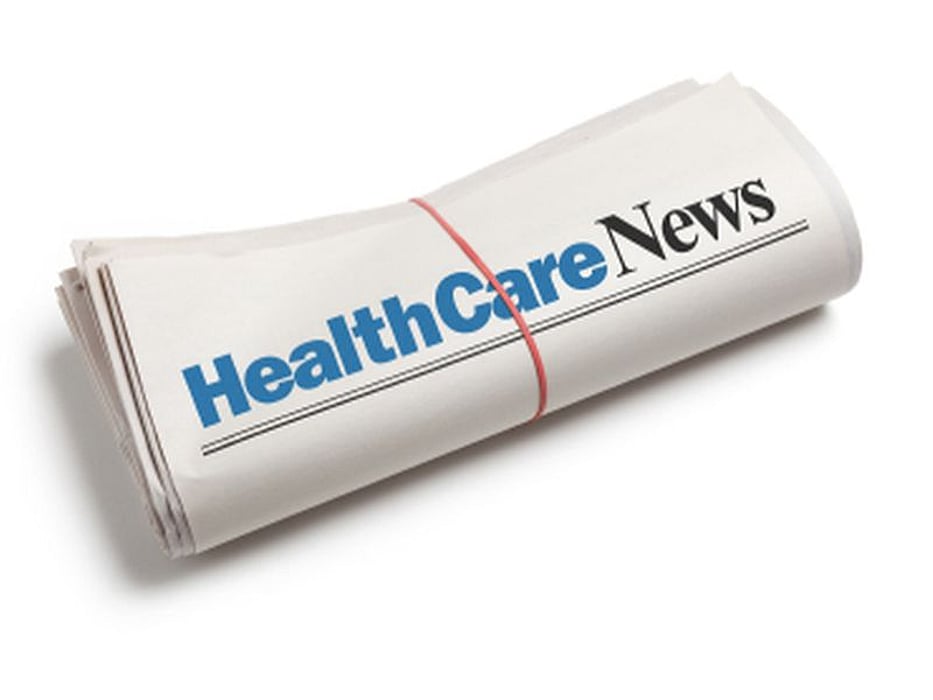 Below are newsworthy items compiled by HealthDay staff:
Chinese COVID-19 Vaccine 79% Effective
A Chinese drugmaker announced its coronavirus vaccine is 79% effective based on data on final testing, the Associated Press reported Wednesday.
The state-owned company Sinopharm provided the first official data from a late-stage trial.
The new vaccine's effectiveness appears to be less than that of Pfizer's vaccine (at 95%) and Moderna's (at 94%).
Sinopharm is one of at least five Chinese companies in a race to create vaccines against a disease that has so far killed nearly 2 million people globally.
More than 1 million health care workers and others in China have already received vaccines being developed by Sinopharm and another supplier, Sinovac, the AP said.
The final proof of the new vaccine's effectiveness will depend on the publication of more data, experts said.
"At least it is showing that it is probably effective," Jin Dong-yan, a medical professor at the University of Hong Kong, told the AP.
Sinovac Biotech Ltd. has also signed an agreement to build a facility in Beijing to produce 1 billion doses of coronavirus vaccine yearly, the newspaper Beijing Youth News reported.
Chinese authorities are hoping to vaccinate 50 million people before the Lunar New Year in February, when hundreds of millions of people travel, the AP reported.
Chinese have at least six possible vaccines in the final stage of clinical trials and are testing vaccines in more than a dozen countries including Russia, Egypt and Mexico, the AP said.

Target Recalls Almost 300,000 Infant Rompers Due to Choking Hazard
About 299,000 infant rompers sold at Target stores are now under recall after 16 reports of the snaps breaking, detaching, or missing from the rompers, including one report of scratches and one report of a child being pinched. The snaps "can break or detach from the rompers, posing a choking, laceration and pinching hazards to children," Target said.
As announced on the U.S. Consumer Product Safety Commission website, the recall includes the Cloud Island Waterfront Baby Boutique Romper, Cloud Island Little Peanut and True Navy Rompers, Cloud Island Little Wildflower and Joyful Mint Rompers, Cloud Island Oh Honeybee and Pink Rompers, and Cloud Island Floral Fields and Mint Rompers.
The rompers were sold at Target stores nationwide from July 2019 through October 2020 in sizes newborn to 12M. They were also sold online at Target.com, GoogleExpress.com and Shipt.com.
For more details on the rompers under recall, consumers should call Target at 800-440-0680 from 7 a.m. to 8 p.m. CT, daily or go online at www.target.com and click on "Recalls" at the bottom of the page, then on "Clothing" for more information. The product item number is printed on the white tag inside of the rompers.
Consumers should immediately take the recalled infant rompers away from children and return them to any Target Store for a full refund. Consumers that purchased the rompers on Target.com can contact Target to receive a prepaid return label to return the rompers.
U.K. Becomes First Country to Approve Covid-19 Vaccine From Oxford-AstraZeneca
Britain became the first country to give authorization to the coronavirus vaccine developed by AstraZeneca and the University of Oxford, The New York Times reported Wednesday.
The British government also decided to start giving as many people as possible a first dose of vaccines, rather than keeping supplies for second shots, expanding the number of people who will be vaccinated.
Some people in clinical trials of the Oxford-AstraZeneca vaccine were given the two doses several months apart. Regulators said that the first dose of the vaccine had 70% effectiveness in protecting against COVID-19 in the period between the first dose taking effect and a second shot.
The Oxford-AstraZeneca shot could become the dominant form of inoculation because at $3 to $4 a dose, it is a fraction of the cost of some other vaccines.
It can also be shipped and stored in normal refrigerators for six months, rather than in the ultracold freezers needed by vaccines from Pfizer-BioNTech and Moderna.
"This is very good news for the world -- it makes a global approach to a global pandemic much easier," Stephen Evans, a professor of pharmacoepidemiology at the London School of Hygiene and Tropical Medicine, told the Times.
More Dangerous Mouthwashes and Hand Sanitizers Recalled
Adding to the list of sketchy hand sanitizers and mouthwashes, a hand sanitizer has been recalled because it may contain methanol, a toxic chemical known as wood alcohol, CBS News reported Tuesday.
Also, a mouthwash is being recalled because it may be tainted with bacteria that are particularly dangerous for people with COVID-19, the U.S. Food and Drug Administration said.
Shane Erickson Inc. is recalling three brands of hand sanitizer because it may contain methanol, which can cause nausea, vomiting, headache, blurred vision, permanent blindness, seizures, coma, damage to the nervous system or death, according to the FDA.
"Although all persons using these products on their hands are at risk, young children who accidentally ingest these products, and adolescents and adults who drink these products as an alcohol (ethanol) substitute, are most at risk for methanol poisoning," the FDA's notice said.
Made in China, the recalled products are packaged in a white opaque or clear plastic bottle with either a blue, clear or black cap and are labeled as IMC Wash Free Hand Sanitizer, Wash Free Hand Sanitizer and Thrifty White Pharmacy Hand Sanitizer, CBS News reported.
Also, the recall of GUM Paroex Chlorhexidine Gluconate Oral Rinse is being expanded after manufacturer Sunstar Americas learned of 29 infections.
Using the contaminated mouthwash can result in "oral and, potentially, systemic infections requiring antibacterial therapy. In the most at-risk populations, the use of the defective product may result in life-threatening infections, such as pneumonia and bacteremia," the company said.
The "use of the contaminated product on patients with pre-existing respiratory conditions, including those infected with COVID-19, is particularly unsafe," the company added.
The recall covers 4-ounce and 1-pint (16-ounce) bottles, NDC Nos. 052376-021-04 and 052376-021-02, of the prescription oral rinse. The recall now includes all lots within the expiration date range from 12/31/20 to 9/30/22.
Consumers should not use any of this prescription oral rinse, which was distributed to dental offices and pharmacies nationwide, CBS News said.
Consumer News