December 3, 2020
Health Highlights, Dec. 3, 2020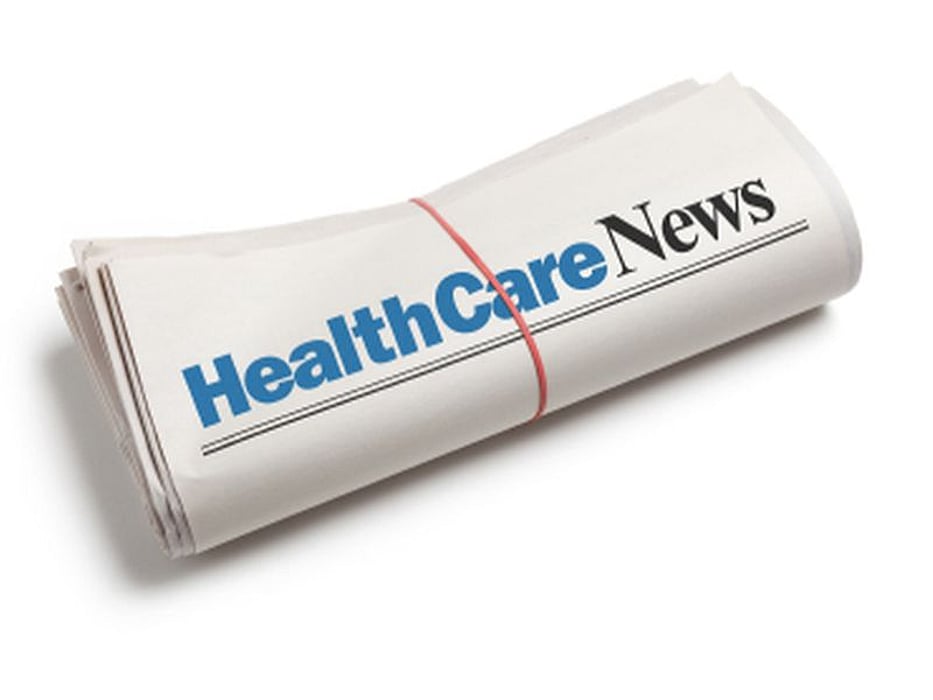 Below are newsworthy items compiled by HealthDay staff:
Three Former U.S. Presidents Willing to Get Coronavirus Vaccine in Public
Three former U.S. presidents -- Barack Obama, George W. Bush and Bill Clinton -- would get a vaccine for the new coronavirus publicly in order to encourage all Americans to do the same.
"I promise you that when it's been made for people who are less at risk, I will be taking it," Obama said on an episode of SiriusXM's "The Joe Madison Show" airing Thursday, the Associated Press reported.
"I may end up taking it on TV or having it filmed, just so that people know that I trust this science," Obama added.
Bill Clinton would "definitely" be willing to get a vaccine, as soon as one is "available to him, based on the priorities determined by public health officials," spokesman Angel Ureña said in a statement.
"And he will do it in a public setting if it will help urge all Americans to do the same," Ureña added, the AP reported.
George W. Bush's chief of staff, Freddy Ford, told CNN that first, "the vaccines need to be deemed safe and administered to the priority populations," and then "President Bush will get in line for his, and will gladly do so on camera."
President-elect Joe Biden said months ago that he'd get "a vaccine tomorrow" if one became available, the AP reported.
Later this month, the Food and Drug Administration will consider emergency use authorization of two vaccines, but it's estimated that only 20 million doses of each vaccine (both of which require two doses) might be available by the end of the year.
Everyone Who Gets COVID-19 Vaccine Will Receive Vaccination Card
All Americans who get a COVID-19 vaccine will get a vaccination card, officials say.
The cards are the "simplest" way to keep track of those who've received a shot, according to Dr. Kelly Moore, associate director of the Immunization Action Coalition, which supports frontline workers who will administer COVID-19 vaccinations, CNN reported.
"Everyone will be issued a written card that they can put in their wallet that will tell them what they had and when their next dose is due," Moore said. "Let's do the simple, easy thing first. Everyone's going to get that."
In addition, vaccination clinics will report to their state immunization registries what vaccine was given, which would enable officials to check if it was unclear where a patient got a first dose, CNN reported.
Also, every dose administered will be reported to the Centers for Disease Control and Prevention, according to Claire Hannan, executive director of the Association of Immunization Managers.
On Wednesday, the Department of Defense released the first images of a COVID-19 vaccination record card and vaccination kits, which include a card, a needle and syringe, alcohol wipes and a mask, CNN reported.
Facebook Will Remove False Claims About COVID-19 Vaccines
False claims about COVID-19 vaccines will be removed from Facebook and its affiliate Instagram, Facebook said Thursday.
The social media giant said the goal is to remove misinformation that could lead to "imminent physical harm," the Associated Press reported.
Such misleading posts could include bogus claims about vaccine safety, efficacy, ingredient or side effects.
Facebook announced the policy as the first COVID-19 vaccines are set to be made available to the public.
This week, Britain became the first country to give emergency approval for a vaccine. U.S., Canadian and European regulators are also assessing vaccines, the AP reported.
San Francisco Bans Tobacco Smoking Inside Apartments, But Allows Marijuana
Tobacco smoking inside apartments in San Francisco is now illegal, but tenants can still smoke marijuana indoors.
The exclusion for marijuana was given because it's illegal to smoke it in public places, the Associated Press reported.
"Unlike tobacco smokers who could still leave their apartments to step out to the curb or smoke in other permitted outdoor smoking areas, cannabis users would have no such legal alternatives," explained Supervisor Rafael Mandelman, who wrote the amendment to exempt marijuana.
San Francisco is the largest city in the U.S. to ban tobacco smoking inside apartments, the AP reported.
Cannabis Removed From UN's Most Dangerous Drug List
Cannabis and cannabis resin have been removed from a UN agency's category of the world's most dangerous drugs.
The Commission on Narcotic Drugs said its decision was based on the World Health Organization's recommendation to remove cannabis and cannabis resin for the category, which includes heroin and several other opioids, CBS News reported.
The change doesn't mean that UN member nations can legalize marijuana under the international drug control system.
But experts say the change in how the commission classifies cannabis could affect the global medical marijuana industry, CBS News reported.
Dozens of NBA Players Test Positive for COVID-19
In the first week of testing before the start of a new season, 48 of 546 NBA players tested positive for COVID-19.
The league didn't release the names of the players who tested positive, CBS News reported.
"Anyone who has returned a confirmed positive test during this initial phase of testing in their team's market is isolated until they are cleared for leaving isolation under the rules established by the NBA and Players Association in accordance with CDC guidelines," according to a league statement.
Neither the league nor the players' union are concerned about these initial results, a source with inside knowledge told CBS News.
The positivity rate in initial testing is about 9%, just below the national average of 10%, and the league expects the rate to drop as players spend more time in one place, according to the source.
Consumer News