December 10, 2020
Health Highlights, Dec. 10, 2020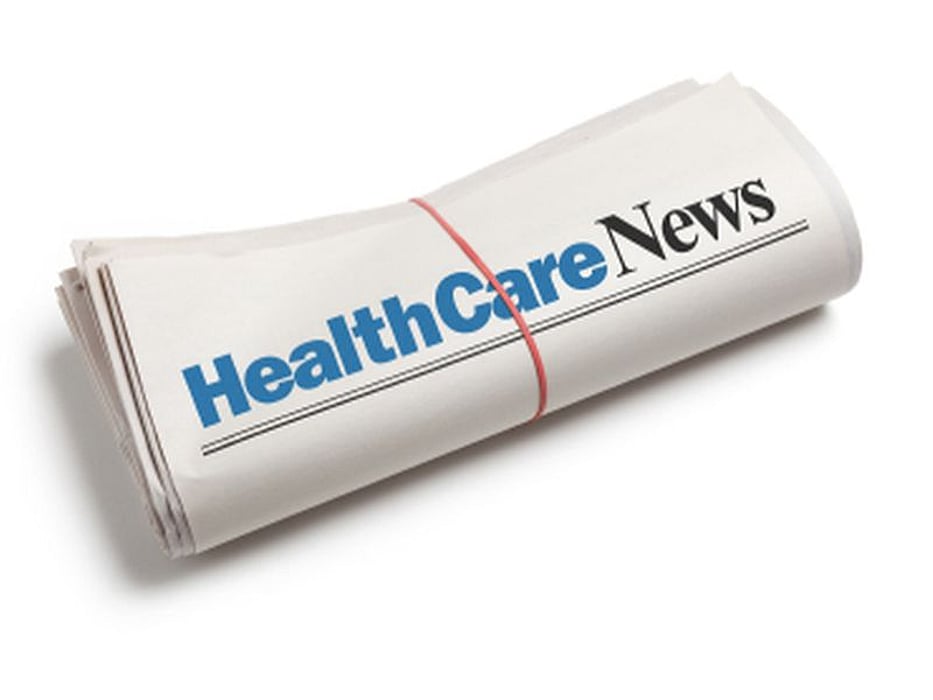 Below are newsworthy items compiled by HealthDay staff:
Ellen DeGeneres Has COVID-19
Ellen DeGeneres is the latest celebrity to contract COVID-19.
The talk show host announced the news on Twitter Thursday, CNN reported.
"I want to let you all know that I tested positive for Covid-19. Fortunately, I'm feeling fine right now. Anyone who has been in close contact with me has been notified, and I am following all the proper CDC guidelines. I'll see you all again after the holidays. Please stay healthy and safe," she wrote.
Her show has been back in production with pandemic safety protocols since September, with both in-person and virtual guests. Her audience was virtual only until October, when the show started having a limited studio audience, CNN reported.
Child Booster Seat Safety Tests 'Shoddy and Meaningless,' Lawmaker Says
Safety tests on a number of widely used children's car booster seats are "shoddy and meaningless," and put children's lives at risk, Democratic lawmakers say.
Democratic Representatives Raja Krishnamoorthi of Illinois and Katie Porter of California began a House Oversight Committee investigation involving seven brands of car booster seats following a report released in February by ProPublica and CBS This Morning saying the seats received a passing grade even despite video showing crash test dummies in them being violently tossed around during safety testing, CBS News reported.
The seven brands targeted in the House committee investigation are Chicco, Britax, Evenflo, KidsEmbrace, Baby Trend, Dorel and Graco.
In new videos obtained by CBS This Morning, child-size dummies are violently jolted in car booster seats during side-impact crash tests. All of those booster seats passed the tests.
There are no federal standards for such side-impact tests, so the manufacturers determine if a booster seat passes, CBS News reported.
Krishnamoorthi said the booster seat tests are "shoddy and meaningless."
The committee investigation concluded that booster seat makers "endangered the lives of millions of American children and misled consumers about the safety of booster seats by failing to conduct appropriate side-impact testing, deceiving consumers with false and misleading statements … about their side-impact testing protocols and unsafely recommending that children under 40 pounds and as light as 30 pounds can use booster seats."
The committee called on the Federal Trade Commission and state attorneys general to launch consumer protection investigations, CBS News reported.
"Parents are relying on companies to sell safe products and they're relying on the federal government to regulate those products. And unfortunately, neither of those two things happened and that is disgraceful," Krishnamoorthi said.
"When the manufacturer's guidance is, in fact, a bunch of falsehoods and lies, kids' lives are being put at risk," Porter said.
Booster seats may not fully protect children who weigh less than 40 pounds, according to experts.
"There is not a scenario in which I would ever want to see a child under 40 pounds in a booster seat. It's just not necessary," Dr. Ben Hoffman, a lead author of car seat recommendations for the American Academy of Pediatrics, told CBS News.
He analyzed the videos of the booster seat tests and said he wouldn't give any of them a passing grade.
"The videos where the impact was on the far side, those were especially terrifying because there is so much movement of the head and neck of the dummy outside of the shell of the booster seat," Hoffman said.
The American Academy of Pediatrics recommends that children be at least 40 pounds before using a booster seat, but U.S. regulators still allow for children weighing as little as 30 pounds to use the seats, CBS News reported.
"Children's safety is of utmost importance and it's critical any report be as factually accurate as possible in order to give parents and caregivers a full picture," a spokesman for the Oversight Committee's Republican minority said in a statement to CBS News. "Unfortunately, this is not the case with the Democrats' report since there are factual inaccuracies about some of the manufacturers' testing standards and weight limits."
Several of the booster seat makers and their trade association issued statements defending the safety of their booster seats, CBS News reported.
"As parents and grandparents ourselves, the juvenile products industry supports stringent federal standards and remains relentless in our efforts to improve product safety and support parents and caregivers in selecting and using products to care for and protect infants and young children," said the statement from the Juvenile Products Manufacturers Association.
The House committee report also criticized the U.S. National Highway Traffic Safety Administration, which hasn't created a side-impact crash test standard for car seats, even though Congress told it to do so 20 years ago.
The agency said a standard is coming, CBS News reported.
First Non-Prescription, At-Home COVID-19 Test Approved by FDA

The first over-the-counter COVID-19 home test kit for Americans was approved by the U.S. Food and Drug Administration on Wednesday.
LabCorp's Pixel COVID-19 Test Home Collection Kit -- authorized for use by people 18 and older without a prescription -- enables users to collect a nasal swab sample at home and then send the sample to the company for testing. The kit can be bought online or in a store.
Positive or invalid results are given over the phone by a healthcare provider, while negative results are provided online or by email.
"This is the first kit for consumers to self-collect a nasal sample for COVID-19 in their home that does not require a prescription," Dr. Jeff Shuren, director of FDA's Center for Devices and Radiological Health, said in an agency news release.

"While many home collection kits can be prescribed with a simple online questionnaire, this newly authorized direct-to-consumer collection kit removes that step from the process, allowing anyone to collect their sample and send it to the lab for processing."
Sildenafil and Trazodone Tablets Recalled After Being Packaged Together
Sildenafil and trazodone tablets have been recalled by pharmaceutical distributor AvKare because the drugs were "inadvertently packaged together" when they were bottled by a third-party vendor, according to the company.
Sildenafil is the active ingredient in Viagra, used to treat erectile dysfunction, and trazodone is used to treat major depression.
The recall is for 100 milligram (mg) sildenafil tablets, lot 36884 with an expiration date of 03/2022, and 100 mg trazodone tablets, lot 36783 with an expiration date of 06/2022, CNN reported.
Avkare said it doesn't know of any patients being harmed by the recalled products, CNN reported.
For more information about the recall, consumers can contact AvKARE at 1-855-361-3993.
Consumer News