April 20, 2021
Health Highlights, April 20, 2021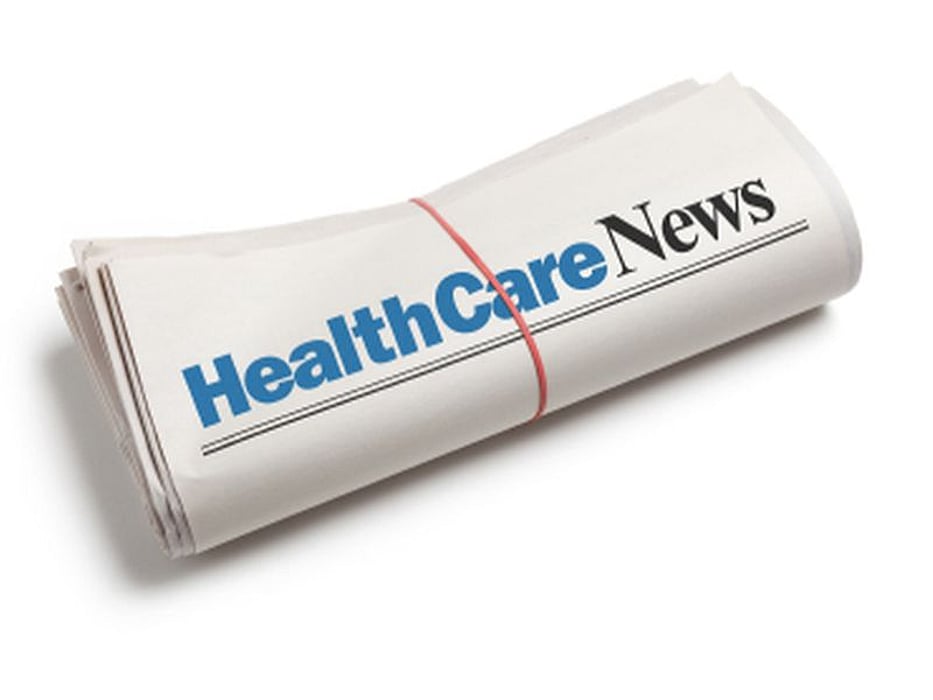 J&J COVID-19 Vaccine Should Be Used, But Carry Blood Clot Warning: European Agency
A warning about a possible link to rare blood clots should be added to the Johnson & Johnson/Janssen single-dose COVID-19 vaccine, the European Union's drug regulator said Tuesday.
But the European Medicines Agency also said the vaccine's benefits still far outweigh its risks and it did not recommend that member nations avoid using the vaccine, The New York Times reported.
"The reported combination of blood clots and low blood platelets is very rare, and the overall benefits of COVID-19 Vaccine Janssen in preventing COVID-19 outweigh the risks of side effects," the agency said in a statement about its non-binding recommendation.
The rare clots associated with the Johnson & Johnson vaccine are "very similar" to those associated with the AstraZeneca vaccine, for which the EMA made a similar recommendation, the Times reported.
"Health care professionals and people who will receive the vaccine should be aware of the possibility of very rare cases of blood clots combined with low levels of blood platelets occurring within three weeks of vaccination," the agency advised.
It said an immune response may be one possible explanation for the rare blood clots.
The Johnson & Johnson vaccine has already been given to nearly eight million people in the United States. However, U.S. regulators last week paused use of the vaccine due to concerns about six cases of the rare blood clots. That led Johnson & Johnson to delay the vaccine's rollout in the EU's 27 member states, the Times reported.
U.S. health officials said Monday they're investigating"a handful" of new, unconfirmed cases that have emerged since use of the vaccine was paused.
Previously, the nation's leading infectious disease expert, Dr. Anthony Fauci, said he anticipated a decision about whether to resume use of the Johnson & Johnson vaccine this Friday, when an expert panel advising the Centers for Disease Control and Prevention is scheduled to meet, the Times reported.
Low Risk of COVID-19 Surface Transmission: CDC
There's a low risk of surface transmission of the new coronavirus and continuously disinfecting surfaces may do more harm than good, according to updated U.S. Centers for Disease Control and Prevention guidelines.
Airborne transmission of the virus is the major threat.
"CDC determined that the risk of surface transmission is low, and secondary to the primary routes of virus transmission through direct contact droplets and aerosols," Vincent Hill, chief of the Waterborne Disease Prevention Branch at the CDC, said during an agency-sponsored telephone briefing, CNN reported.
"In most situations, cleaning surfaces using soap or detergent, and not disinfecting, is enough to reduce the already low risk of virus transmission through surfaces," Hill said. "Disinfecting surfaces is typically not necessary, unless a sick person or someone positive for COVID-19 has been in the home within the last 24 hours."
When cleaning surfaces, Hill advised people to focus on high-contact areas such as doorknobs and light switches, CNN reported.
Walter Mondale Dead at 93
Former U.S. Vice President Walter Mondale has died at age 93.
He served as vice president under President Jimmy Carter and made an unsuccessful bid for the White House in 1984, CNN reported.
Mondale died at home in downtown Minneapolis surrounded by family, according to spokesperson Kathy Tunheim.
"It is with profound sadness that we share news that our beloved dad passed away today in Minneapolis, Minnesota," Mondale's family said in a statement. "As proud as we were of him leading the presidential ticket for Democrats in 1984, we know that our father's public policy legacy is so much more than that."
In his final days of life, Mondale was alert and able to have conversations, Tunheim said. He received calls from many supporters and leaders, including President Joe Biden, CNN reported.
Mondale faced some health challenges in recent years. He had heart surgery in 2014 and was hospitalized with the flu the following year.
His wife, Joan Mondale, died in 2014 and his daughter Eleanor died in 2011.
Make Student Debt Cancellation Easier for Severely Disabled: Petition
Student debt should be canceled for the nearly 400,000 people who have severe disabilities that make them eligible for federal debt forgiveness but haven't applied for the benefit because of bureaucratic barriers, three advocacy groups say in a petition to the U.S. Education Department.
The petition also calls for an overhaul of the debt forgiveness program to reduce challenges applying for it, including a "byzantine application that includes false, misleading and legally incorrect information."
To qualify, people must provide proof of their disability and be monitored for three years to ensure their incomes remain below certain amounts.
Many people don't know they're eligible for the program. Last year, the Social Security Administration identified nearly 600,000 who were eligible, but more than half had not applied for the program.
The petition was filed Monday by the National Student Legal Defense Network, the Community Legal Aid Society of Delaware and Justice in Aging, and it was backed by U.S. Sen. Chris Coons, D-Del.
Consumer News