March 24, 2021
Health Highlights: March 24, 2021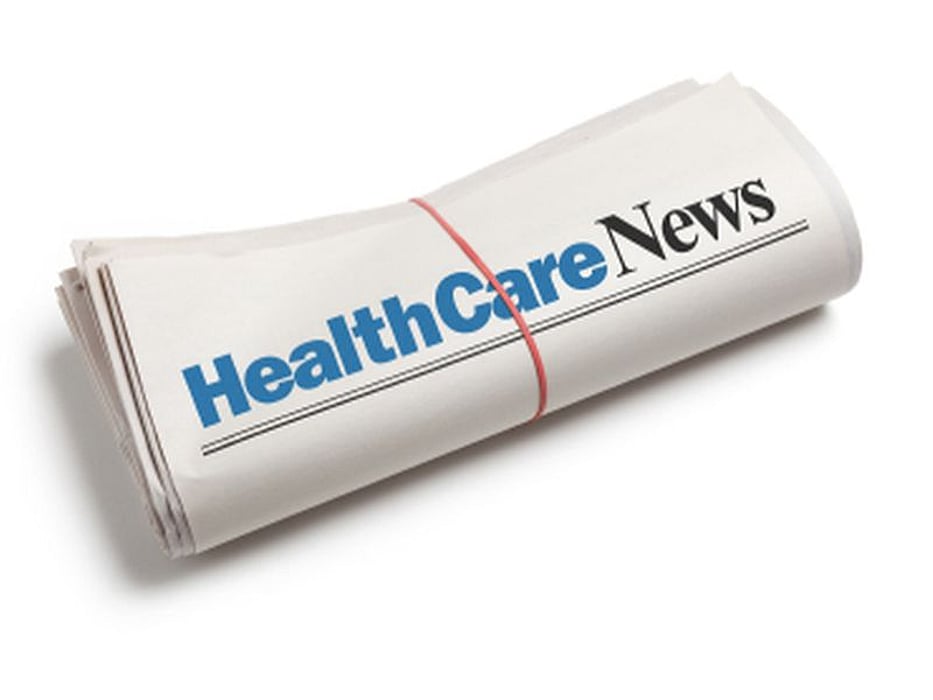 States Receive $12.7 Billion For Alternatives to Long-Term Care Homes
As part of its COVID-19 relief law, the U.S. government will give states about $12.7 billion in Medicaid funding for home- and community-based care alternatives to long-term care homes.
This is the first new federal money for home- and community-based care services since the Affordable Care Act more than 10 years ago, according to MaryBeth Musumeci of the nonpartisan Kaiser Family Foundation.
"I expect that this is going to be first step toward additional focus on strengthening Medicaid home- and community-based services and figuring out how to help states to serve more people in the community," Musumeci, an expert on Medicaid and the disabled, told the Associated Press.
However, the money will only be available over four calendar quarters this year and next. That has some concerned that the funding will have only a temporary impact, and they'd like permanent legislation.
"What we really want is that when our loved ones need support, we are going to be able reach out and get that support without another battle," Maura Sullivan of Lexington, Massachusetts, who has two sons with autism and is an advocate for the disabled, told the AP.
"We don't want to have our kids cut out just because the potholes need to be fixed in the states," Sullivan said.
"Clearly COVID demonstrated that living in an institution puts you at higher risk for infection and deaths," Martha Roherty, executive director of Advancing States, which represents state agencies on aging and disability, told the AP. "If we want seniors and people with disabilities to have a higher quality of life, that is not going to be in a nursing facility."
Dr. Vivek Murthy Confirmed as New U.S. Surgeon General
The COVID-19 pandemic and the opioid overdose crisis are top priorities for Dr. Vivek Murthy, who was confirmed as the new U.S. Surgeon General by the Senate on Tuesday.
This is his second time in that position. He was surgeon general under former President Barack Obama, the Associated Press reported.
During his confirmation hearing, Murthy said he wanted to help Americans protect themselves from COVID-19 by providing "clear, science-based guidance" to the general public.
Murthy, who has lost several members of his extended family to COVID-19, was co-chair of the Biden transition team's coronavirus advisory board, and is believed to have a close personal relationship with the president, the AP reported.
From his previous stint as surgeon general, Murthy said he is most proud of his efforts to call attention to the opioid epidemic, the consequences of which were not fully understood at the time.
After dipping slightly, opioid deaths have again risen, the AP reported.
"We cannot neglect the other public health crises that have been exacerbated by this pandemic, particularly the opioid epidemic, mental illness and racial and geographic health inequities," Murthy said at his confirmation hearing.
Murthy's family roots are in India, but as a youngster he lived in Miami. At his father's medical clinic, he spent weekends helping out and says that's where he discovered the art of healing, the AP reported.
"As a child, I watched them make house calls in the middle of the night and wake up early to visit patients in the hospital before heading to their office," he told senators. "I have tried to live by the lessons they embodied: that we have an obligation to help each other whenever we can, to alleviate suffering wherever we find it, and to give back to this country that made their lives, and my life, and the lives of my children possible. "
He's drawn the ire of gun rights advocates by saying that mass shootings amount to a public health problem, but told senators on Tuesday that "my focus is not on this issue, and if I'm confirmed it will be on COVID, on mental health and substance use disorder."
U.S. Retailers Offering Freebies to Encourage Customers to Get COVID-19 Vaccinations
Donuts and marijuana are among the freebies that U.S. retailers are offering to customers as incentives for them to get COVID-19 vaccinations.
On Monday, Krispy Kreme started offering a free glazed donut to anyone who shows their vaccination card, while those aged 21 and older with proof of vaccination can get a free pre-rolled joint at the Greenhouse of Walled Lake marijuana dispensary in Michigan's Oakland County, CBS News reported.
To keep your vaccination card in good condition, Staples offers free lamination of the cards for customers who've received their second dose of the vaccine. The offer is valid through April 3, 2021.
Here are some other COVID-19 vaccination inducements.
The Market Garden Brewery in Cleveland, Ohio, will give a beer for 10 cents to the first 2,021 people who bring in a completed COVID-19 vaccination card.
Uber and Lyft are offering free rides to get people to vaccination sites. Check their websites to see if you or your family members are eligible.
Some employers are encouraging their workers to get their COVID-19 shots by offering them time off or cash, CBS News reported.
Tyson Foods and McDonald's will give employees up to four hours of paid time off to get vaccinated, while supermarket chain Publix is offering a $125 store gift card to each worker who gets vaccinated.
Consumer News