April 6, 2021
Health Highlights: April 6, 2021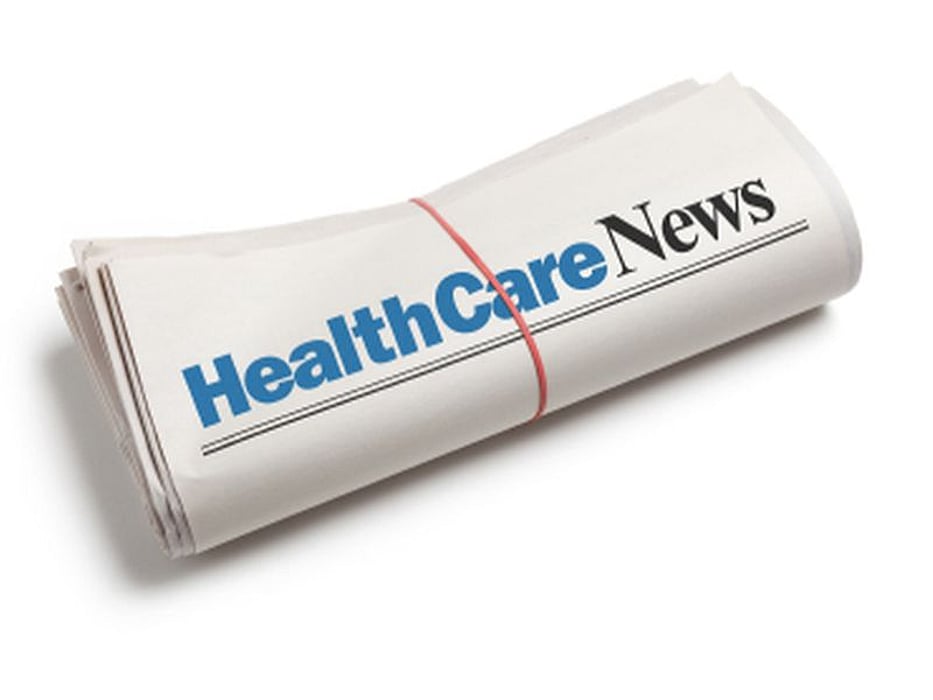 First U.S. Windpipe Transplant Patient Breathing Freely
A woman who received the first windpipe (trachea) transplant in the United States could be a model for other patients, including those with birth defects, untreatable airway diseases and COVID-19 survivors left with serious windpipe damage from breathing machines.
Sonia Sein's windpipe was damaged after extensive treatment for severe asthma and said she spent the last six years "trying to catch every breath at every moment," the Associated Press reported.
But she's recovering at home and breathing freely again after the 18-hour procedure in January at New York's Mount Sinai. She has to take powerful drugs to prevent organ rejection, but doctors hope she may eventually be able to stop taking them. So far, Sein hasn't had any complications or signs of rejection.
While experts say it's too early to know whether the transplant was a total success, if "it was going to be a failure, we would know by now. It's quite promising," Dr. Alec Patterson, a transplant surgeon at Washington University in St. Louis who was not involved in the operation, told the Times. "It's a major step forward."
A trachea transplant is challenging and would only be considered as a last resort, according to experts.
"It is just technically extremely difficult," Dr. David Klassen, chief medical officer for the United Network for Organ Sharing (UNOS), which oversees the nation's transplant system, told the Times. "It's been a very difficult thing to crack."
George Floyd Had 'Pulseless Electrical Activity' Upon Arrival at Hospital: Doctor
A doctor who treated George Floyd when he arrived at the Hennepin County Medical Center after being restrained by police said Floyd had "pulseless electrical activity" and his heart wasn't beating.
Dr. Bradford Langenfeld, who was on duty at the Minneapolis hospital the night last May when Floyd was brought in, testified Monday at the trial of one of the police officers involved in the incident.
Pulseless electrical activity means that weak or disorganized electrical activity can be detected on a heart monitor, but it's not sufficient to make the heart beat and supply blood and oxygen to the rest of the body, according to the Associated Press.
Floyd had been in cardiac arrest before arriving at the hospital. Doctors gave him some medicines that sometimes help to restore circulation, but they were ineffective.
Langenfeld said doctors worked on Floyd for about half an hour after he arrived at the hospital, but he was pronounced dead after his heart activity stopped altogether, the AP reported.
Floyd's death was ruled a homicide by the county medical examiner, who said he died of "cardiopulmonary arrest, complicating law enforcement subdual, restraint, and neck compression."
Walgreens Wasn't Following COVID-19 Dose Timing Guidelines
Walgreens wasn't following U.S. government guidance on when to give second doses of COVID-19 vaccines, but will start doing so after hearing from the U.S. Centers for Disease Control and Prevention.
The pharmacy chain has given the two-dose Pfizer vaccine to thousands of people, but was giving the two doses four weeks apart instead of the recommended three weeks, The New York Times reported.
Walgreens said it was giving the doses four weeks apart because that made it simpler and faster to schedule appointments. But some customers were confused by the company's policy, which was brought to the attention of the CDC.
The agency asked Walgreens to use the recommended 3-week period between doses, according to CDC spokeswoman Kate Grusich.
There is no evidence that the vaccine is less effective if people go four weeks before receiving their second dose, the Times reported.
While it recommends the three-week gap, the CDC says it's acceptable to go up to six weeks between doses of the vaccine.
Mass COVID-19 Vaccinations May Help Protect Unvaccinated People: Study
Mass COVID-19 vaccinations may help combat the pandemic by protecting both vaccinated and unvaccinated people, researchers report.
They analyzed 223 communities in Israel and found that higher vaccination rates among adults reduced rates of infection among children younger than 16, the Washington Post reported.
The authors of the study -- which hasn't been peer-reviewed -- couldn't say whether the vaccines actually reduced transmission of the coronavirus.
Israel launched one of the world's most aggressive vaccination campaigns last December and has immunized more than half of its adult population. Most have received the Pfizer vaccine, the Post reported.
A previous study found that the Pfizer vaccine reduces the viral load in people who contracted COVID-19 shortly after receiving the first dose.
"Reduced infection and viral load suggest reduced transmission," and the high effectiveness of the Pfizer vaccine, "suggests a potential for a population-level effect, critical for disease eradication," the authors of the new study wrote, the Post reported.
New Coordinator for U.S. Global Response to COVID-19 Pandemic
A new coordinator for the U.S. global response to the COVID-19 pandemic was announced Monday by the White House.
Gayle Smith is a veteran diplomat and former director of the U.S. Agency for International Development whose appointment reflects a growing U.S. commitment to help "bring the covid pandemic to an end everywhere," according to Secretary of State Antony Blinken, the Washington Post reported.
"This pandemic won't end at home until it ends worldwide," Blinken said, and added that the U.S. plans to "work with global partners on manufacturing and supplies to ensure there will be enough vaccine for everyone, everywhere."
Smith's duties will include harnessing U.S. knowledge and resources to increase COVID-19 vaccine production and distribution worldwide, the Post reported.
Consumer News