April 1, 2021
Health Highlights: April 1, 2021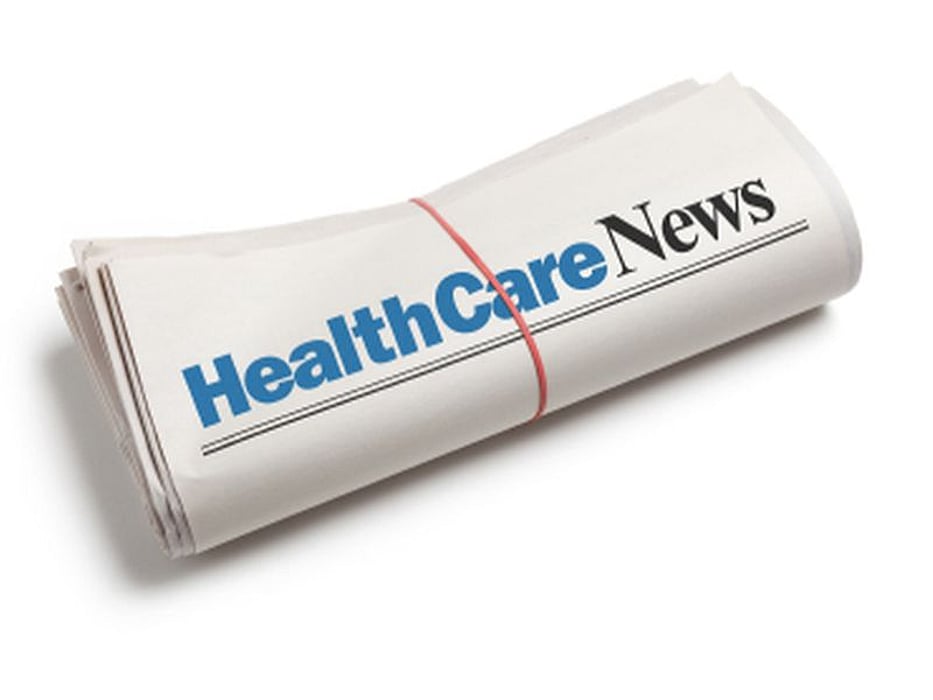 Pfizer/BioNTech COVID-19 Vaccine Highly Effective Six Months After 2nd Dose
The Pfizer/BioNTech COVID-19 vaccine is more than 91% effective six months after people get their second dose, according to new test data released by the companies.
The findings from more than 46,000 trial participants was released Thursday, CBS News reported.
There were 927 confirmed symptomatic cases of COVID-19 overall, with 850 cases in the placebo group and 77 cases among those who received the vaccine.
The companies also announced that their vaccine is safe and effective in children as young as 12, and they plan to seek emergency use authorization in the U.S. and Europe for the vaccine to be given starting at age 12, CBS News reported.
That means that children 12 and older could start receiving the vaccine before going back to school in the fall.
Production Error at U.S. Plant Ruins 15 Million Doses of J&J COVID Vaccine
A production error that ruined about 15 million doses of Johnson & Johnson's one-dose COVID-19 vaccine could delay upcoming shipments of the vaccine in the United States.
The incident occurred at a plant in Baltimore run by Emergent BioSolutions, a manufacturing partner to both Johnson & Johnson and AstraZeneca. Workers accidentally mixed up the two vaccines' ingredients in late February, The New York Times reported.
Authorization of the plant's production lines has been delayed as the U.S. Food and Drug Administration investigates the error. Johnson & Johnson plans to increase oversight at Emergent BioSolutions to avoid further problems, the Times reported.
The situation won't impact doses of the Johnson & Johnson vaccine currently being delivered and used across the United States because all of those doses were produced in the Netherlands.
However, all further shipments of the vaccine in this country -- tens of millions of doses expected in the next month -- were to come from the Baltimore plant, the Times reported.
Shipments of those doses are now in doubt while the quality control problems are corrected, according to people with knowledge of the matter.
Federal officials still expect to have enough doses to meet President Joe Biden's commitment to provide enough vaccine by the end of May to immunize every adult. The two other federally authorized manufacturers, Pfizer-BioNTech and Moderna, are continuing to deliver as expected, the Times reported.
Pfizer is shipping its doses ahead of schedule, and Moderna is on the verge of winning approval to deliver vials of vaccine packed with up to 15 doses instead of 10, further boosting the nation's stock, the Times said.
Vaccine production is a tricky process, and errors can ruin batches. But Emergent's mistake went undiscovered for days until Johnson & Johnson's quality control checks uncovered it, people familiar with the situation told the Times. By then, up to 15 million doses had been contaminated, the newspaper reported.
None of the doses ever left the plant, and the lot has been quarantined. There is no indication that production of AstraZeneca's vaccine, which has yet to be authorized for emergency use by the Food and Drug Administration, was affected by the mixup.
New OTC Rapid COVID-19 Test Approved by FDA
An over-the-counter rapid COVID-19 test made by Abbott Laboratories has been approved by the U.S. Food and Drug Administration, the company says.
It said that its BinaxNOW test was granted emergency authorization by the FDA for nonprescription use at home, the Washington Post reported.
"This new indication allows individuals with or without symptoms to have access to this test without a prescription," Abbott said in a statement.
The test provides results in about 15 minutes and "will be simple, even for people who have never tested themselves," according to the company, the Post reported.
Abbott said it expects to begin shipping the tests to major food and drug retailers in the coming weeks and that they may also be available online.
The price to consumers is not known, but a company spokeswoman told Reuters that Abbott plans to sell them to retailers for less than $10 each, the Post reported.
The new test could significantly increase Americans' access to coronavirus testing.
Two Brands of Surgical Mesh Used in Breast Reconstruction Have Higher Risk of Complications: FDA
FlexHD and AlloMax brands of acellular surgical mesh products used in breast implant reconstruction may pose a higher risk for complications and problems than other brands, the U.S. Food and Drug Administration said Wednesday.
The surgical mesh is developed from human or animal skin, where the cells are removed and the support structure is left in place.
An analysis of data from a study of outcomes in patients who had breast implant reconstruction after mastectomy found that those who received FlexHD and AlloMax brands had significantly higher rates of implant removal, re-operations and infection within two years than those who received SurgiMend or AlloDerm brands, or no surgical mesh, the FDA said in a safety communication.
"Over the past several years, the use of ADM [surgical mesh] has increased and is now commonly used off-label in implant-based breast reconstruction. We strongly encourage patients to discuss all the possible benefits and risks related to breast reconstruction procedures with their surgeon, including the pros and cons of the use of different brands of ADM," Dr. Binita Ashar, director of the Office of Surgical and Infection Control Devices at the FDA's Center for Devices and Radiological Health, said in an agency news release.
Sabra Classic Hummus Recalled
About 2,100 cases of 10 oz Classic Hummus have been recalled by the Sabra Dipping Company due to possible salmonella contamination.
The recalled products were produced on Friday, Feb. 10, 2021 between the hours of 6 p.m. and midnight, and they have a "Best Before" date of April 26. The UPC is 300067.
They were distributed in 16 states: Alabama, Arizona, Arkansas, California, Florida, Indiana, Mississippi, Maine, Missouri, Nebraska, North Carolina, New Jersey, Utah, Virginia, Washington and Wisconsin.
No illnesses or consumer complaints associated with recalled hummus have been reported to date, according to the company.
For more information, consumers can call Sabra at 1-866-265-6761.
The most common symptoms of salmonella infection are diarrhea, abdominal cramps, and fever within 12 to 72 hours after eating a contaminated product, the FDA said. Most people recover without treatment. In rare circumstances, infection can produce more severe illness and require hospitalization. Older adults, infants, and persons with weakened immune systems are more likely to develop a severe illness. Individuals concerned about an illness should contact their health care provider, the agency said.
New Coronavirus Can Infect Mice: Study
Some variants of the new coronavirus can infect mice, researchers report.
The finding expands the list of animals that can be harbor the coronavirus -- which already included humans, bats, monkeys, minks, big apes and big cats -- and experts say it suggests that new mutations are enabling the virus to replicate in a greater number of species, The New York Times reported.
The researchers found that neither the form of the coronavirus first identified in Wuhan, China nor the B.1.1.7 variant first identified in the U.K. could infect laboratory mice. But the mice could be infected by the B.1.351 variant first identified in South Africa and the P1 variant first identified in Brazil.
The results show only that infection in mice is possible, noted study leader Xavier Montagutelli, a veterinarian and mouse geneticist at the Pasteur Institute in Paris, the Times reported.
Wild mice have not been found to be infected with the new coronavirus and there is no evidence that it's able to jump from mice to humans, from humans to mice, or from mice to mice, Montagutelli added.
The study was posted online earlier this month and has not yet been reviewed for publication in a scientific journal.
While rodents pose no immediate coronavirus infection risk to people, the new findings are worrying, according to experts.
"The virus is changing, and unfortunately it's changing pretty fast," Timothy Sheahan, a virologist at the University of North Carolina at Chapel Hill who was not involved in the new study, told the Times.
The study highlights the need to closely monitor the rapid changes occurring in the virus.
"It's like a moving target -- it's crazy," Sheahan said. "There's nothing we can do about it, other than try and get people vaccinated really fast."
Consumer News