April 12, 2021
Health Highlights: April 12, 2021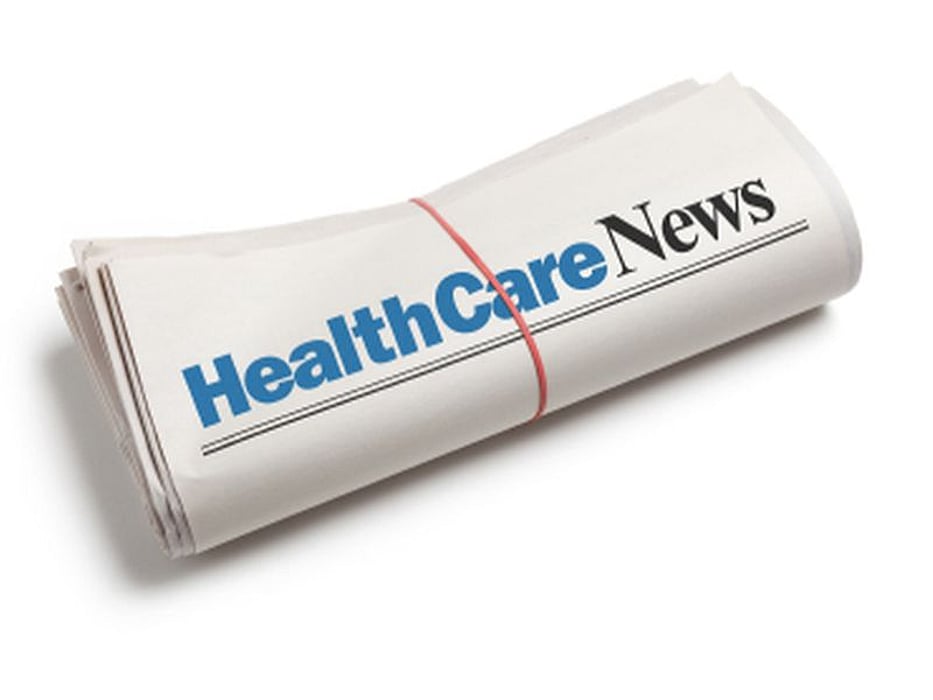 Experimental Virus Treatment For Childhood Brain Cancer Shows Promise
An experimental virus-based treatment for an often deadly childhood brain tumor called glioma could give families new hope, researchers say.
Gliomas account for 8% to 10% of childhood brain tumors and are typically treated with surgery, chemotherapy or radiation. But they often recur and survival in such cases averages just under six months, the Associated Press reported.
The new treatment involves using tiny tubes to drip millions of copies of genetically-modified herpes virus directly into the brain tumors to trigger an immune system attack. The altered virus infects only cancer cells.
The researchers gave the treatment to 12 patients ages 7-18 whose cancer became worse after receiving the usual treatments. Half of the patients also received one dose of radiation, which is believed to help the medicinal virus spread, the AP reported.
Imaging tests or tissue samples showed that the treatment was working in 11 of the patients. Median survival was just over one year, more than double what's been achieved in the past.
As of last June -- the endpoint for analysis -- four of the patients were still alive at least 18 months after treatment, the AP reported.
The findings were reported over the weekend at an American Association for Cancer Research conference and published simultaneously in the New England Journal of Medicine.
"This is the first step, a critical step," study's leader Dr. Gregory Friedman, a childhood cancer specialist at the University of Alabama at Birmingham, told the AP.
"Our goal is to improve on this," possibly by giving it to patients when they are first diagnosed or by using it with other therapies to bolster the immune system, he added.
No serious safety issues occurred with the treatment -- which was developed by a U.S. company called Treovir -- but there were a number of procedure-related complications and mild side effects such as nausea, vomiting, diarrhea and fatigue. the AP reported.
FDA to Decide 'Quickly' on Pfizer Request to Approve COVID-19 Vaccine For Children 12-15
Pfizer's request to expand emergency use authorization of its COVID-19 vaccine to include children ages 12-15 will be evaluated "as quickly as possible," the U.S. Food and Drug Administration says.
"While the FDA cannot predict how long our evaluation of the data and information will take, we will review the request as expeditiously as possible using our thorough and science-based approach," FDA Acting Commissioner Janet Woodcock said on Twitter, CNN reported.
Currently, the FDA allows the Pfizer vaccine to be given to people 16 and older. Pfizer's request to expand eligibility was submitted on Friday, and the company said it would seek similar approvals in other nations in the coming days.
The other two COVID-19 vaccines being used in the U.S.-- from Moderna and Johnson & Johnson -- are authorized for emergency use in people 18 and older, CNN reported.
Chinese COVID-19 Vaccines Not Very Effective: Official
Chinese COVID-19 vaccines "don't have very high protection rates," the director of the China Centers for Disease Control admitted over the weekend.
At a conference on Saturday, Gao Fu also said the government is considering mixing them to improve their effectiveness, the Associated Press reported.
"It's now under formal consideration whether we should use different vaccines from different technical lines for the immunization process," Gao said.
While distributing hundreds of millions of doses of its vaccine to other nations, Chinese officials have tried to spread doubt about the effectiveness of the Pfizer vaccine made using the messenger RNA (mRNA) process, the AP reported. China's vaccines are not mRNA vaccines.
But on Saturday, Gao said, ""Everyone should consider the benefits mRNA vaccines can bring for humanity. We must follow it carefully and not ignore it just because we already have several types of vaccines already [in China]."
Experts say mixing vaccines might boost effectiveness. Researchers in Britain are studying a possible combination of the Pfizer mRNA vaccine and the traditional AstraZeneca vaccine, the AP reported.
Vaccines made by Sinovac, a private company, and Sinopharm, a state-owned firm, have made up the bulk of Chinese vaccines distributed to several dozen countries including Mexico, Turkey, Indonesia, Hungary, Brazil and Turkey.
The effectiveness of a Sinovac vaccine at preventing symptomatic infections was found to be as low as 50.4% by researchers in Brazil, just above the 50% threshold at which health experts say a vaccine is useful. By comparison, the Pfizer vaccine has been found to be 97% effective, the AP reported.
Scammers Selling Fake COVID-19 Vaccination Cards
Fake COVID-19 vaccination cards are being sold online at sites such as eBay, Etsy and Shopify, and bogus ads for the cards are appearing on Facebook, according to Fakespot CEO Saoud Khalifah.
"In January, we started noticing Shopify stores selling fake vaccination cards, and that was really interesting because it introduced a new dynamic to society where people can counterfeit immunity and interplace it with a fake card," Khalifah told CBS MoneyWatch. "It's a new concept we haven't seen before."
Fakespot, which uses artificial intelligence to identify online retail scams, has pinpointed hundreds of different sellers of fake vaccination cards since the start of the year. The company believes those scammers have sold thousands of false records.
Khalifah told CBS Moneywatch that he suspects some purchasers of the fake cards are "anti-vaxxers" who don't plan on becoming vaccinated but want whatever access a card can give them.
Ever after being banned from sites, some sellers have popped up again to sell fake cards under different names, Khalifah told MoneyWatch.
Shopify, a platform that allows retailers to create ecommerce sites, said it has acted swiftly against users of its technology who are trying to sell fraudulent vaccination cards. Hawking bogus cards violates the company's policies, the company told CBS MoneyWatch, noting that it has been monitoring its platform for such schemes since February.
To date, Shopify has terminated three stores it found to be selling fake or blank vaccination cards, or fraudulent vaccine stamps.
"All stores that we identified for violating our policies were actioned swiftly," Narayanadas said in a statement to CBS MoneyWatch.
Etsy also confirmed that the sale of phony vaccine cards violates the site's rules and that it is removing any posts advertising the fake records. EBay said it blocks or quickly removes items on its marketplace that make false health claims, "including vaccine ID cards or any similar items that could be used to falsely represent a person has received the vaccine."
A Twitter spokesperson said it has ramped up efforts to block misinformation and has deleted tweets and accounts that violate its policies on misleading information. Facebook did not immediately reply to a request for comment.
Consumer News