April 13, 2021
Health Highlights: April 13, 2021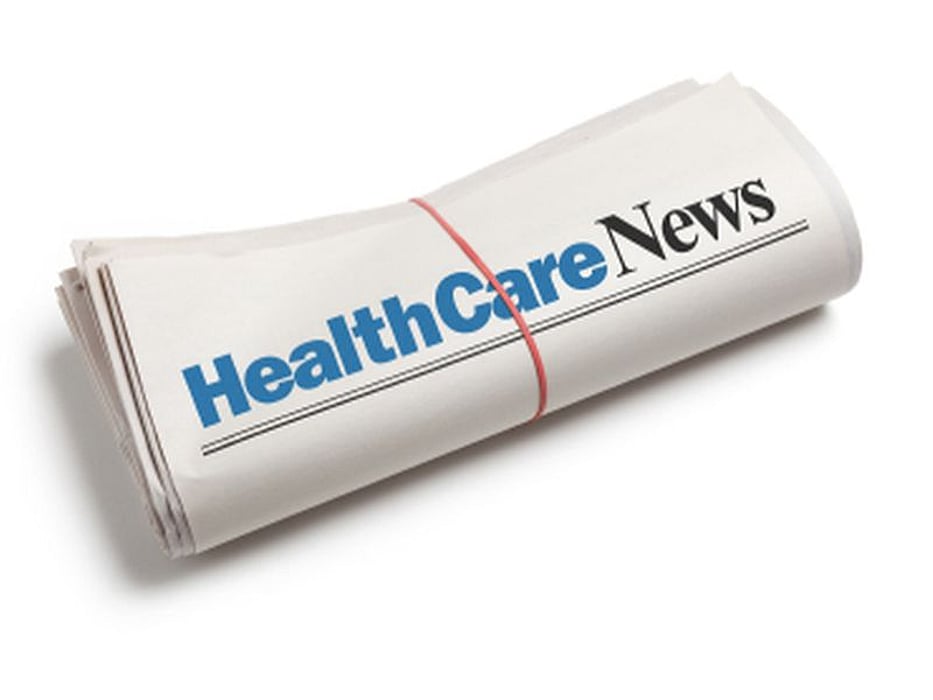 Biden Administration to Lift Restrictions on Access to Abortion Pill During Pandemic
A requirement that mifepristone abortion pills be dispensed only in-person by a medical provider will be put on hold during the COVID-19 pandemic, the U.S. Food and Drug Administration says.
The decision means that health care providers in some states will be able to prescribe mifepristone via telemedicine and mail the pills to patients, CBS News reported.
The American College of Obstetrics and Gynecologists has said the in-person requirement is medically unnecessary and puts patients and medical staff at risk during the pandemic.
In a letter to ACOG, acting FDA Commissioner Janet Woodcock cited four medical publications and wrote, "these studies do not appear to show increases in serious safety concerns… occurring with medical abortion as a result of modifyiing the in-person dispensing requirement during the COVID-19 pandemic," CBS News reported.
Stop Sale of Live Wild Animals at Food Markets to Prevent Future Pandemics: WHO
Countries should suspend the sale of live wild animals at food markets because they are a leading source of emerging infectious diseases such as COVID-19, the World Health Organization says.
In a guidance issued Tuesday, the WHO said wild animals "are the source of more than 70 percent of all emerging infectious diseases in humans, many of which are caused by novel viruses," CBS News reported.
Some experts suspect the coronavirus that causes COVID-19 originated in bats and was passed to humans through another species sold as food or medicine in traditional "wet markets" in China. COVID-19 was first detected in the Chinese city of Wuhan.
Wet markets are not unique to China. They're common in many Asian and African nations, and can be found in the United States too, CBS News reported.
"Globally, traditional markets can play a central role in providing food and livelihoods for large populations," the WHO said in a statement. However, "banning the sale of the animals can protect people's health — both those working there and those shopping there."
Along with the possibility of contracting emerging infectious diseases through contact with the bodily fluids of an infected animal, people can get such diseases in places where such animals are housed or locations contaminated with such viruses, according to the WHO.
Wuhan, the Chinese city thought to have been the originating locale of the COVID-19 pandemic, banned any eating of wild animals about a year ago. The Chinese government has also said it will offer farmers cash incentives to stop breeding exotic species, CBS reported.
The WHO teamed with the World Organization for Animal Health and the U.N. environment program to develop the new recommendations, CBS News reported.
Drug/Chemo Combo May Help Lung Cancer Patients: Study
A combination of the immune-boosting drug Opdivo and chemotherapy appears to benefit some lung cancer patients before surgery, according to a new study.
The clinical trial involving about 350 patients with operable tumors. It found that 1 in 4 of those who received the drug/chemotherapy combination had no signs of cancer remaining when they had surgery, the Associated Press reported.
The findings were presented on the weekend at an American Association for Cancer Research conference.
The study is continuing to see if this treatment improves survival.
"They open the person up and the tumor's just melted away. It's incredible," Dr. Roy Herbst, a lung specialist at the Yale Cancer Center, told the AP.
He wasn't involved in the study but has consulted for Bristol Myers Squibb, the maker of Opdivo.
Meow Mix Cat Food Recalled Due to Salmonella Fears
Two lots of 30-pound bags of Meow Mix Original Choice Dry Cat Food have been recalled by the J.M. Smucker Co. due to possible salmonella contamination.
The products were sold at certain Walmart stores in IL, MO, NE, NM, OK, UT, WI and WY. One lot has the UPC code 2927452099, lot code 1081804 and 'Best by' date of 9/14/2022. The other lot has the UPC code 2927452099, lot code 1082804 and 'Best by' date of 9/15/2022.
Consumers with the recalled products should stop feeding it to their cats and throw it out, the company said.
Along with affecting cats who eat it, salmonella-contaminated cat food can cause illness in people who handle the product, or touch surfaces or cats that have been in contact with the product, according to the U.S. Food and Drug Administration.
Ground Turkey Linked to Salmonella Outbreak
Ground turkey is the likely source of a salmonella outbreak that's sickened 28 people in 12 states, the U.S. Centers for Disease Control and Prevention says.
Two people have been hospitalized, but no deaths have been reported.
One April 10, federal officials issued a public health alert for nearly 212,000 pounds of raw ground turkey products produced by Plainville Brands, LLC. These products were sold under the brand names of "Nature's Promise," Wegman" and "Plainville Farms," and are labeled with dates 1/1/21–1/10/21 and the establishment number "P244" inside the U.S. Department of Agriculture's mark of inspection.
While the products are no longer available in stores, they could still be in people's freezers, the CDC said. It warned against eating, serving or selling any of the affected products.
Consumer News