April 18, 2022
Portable MRIs: A Way to Spot Stroke Victims in Remote Areas?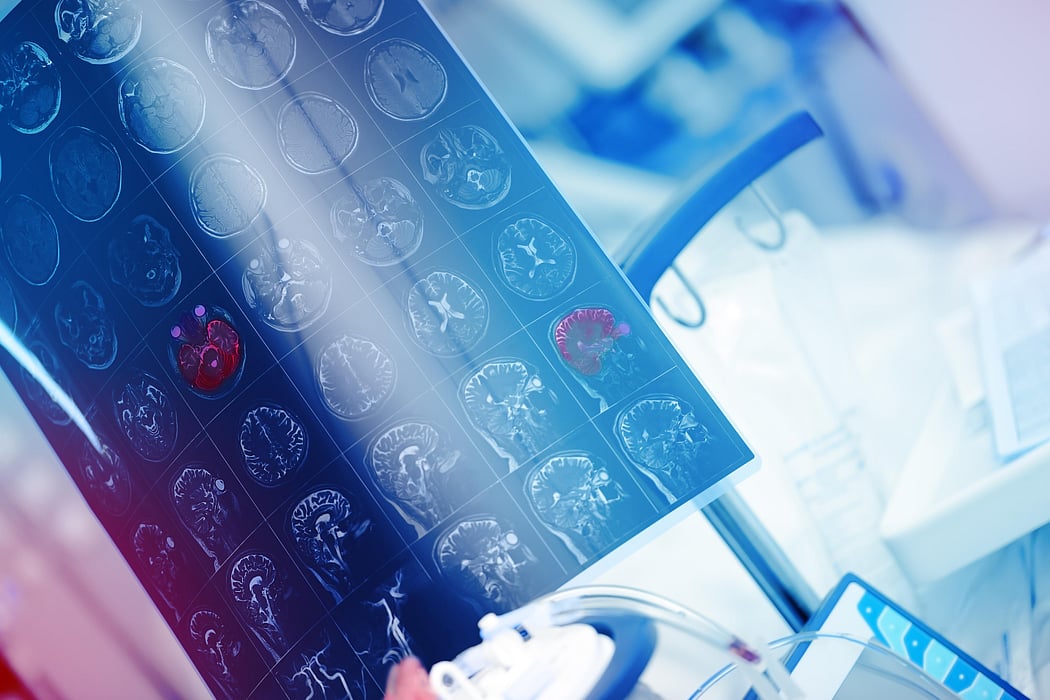 Adobe Stock
THURSDAY, April 21, 2022 (HealthDay News) -- When strokes happen, getting a clear diagnosis as fast as possible is critical. But brain scanning equipment is costly, bulky and difficult to use, making it hard, if not impossible, to reach patients in remote areas quickly.
The good news, however, is that MRI technology — first developed in the mid-1980s — has evolved, giving rise to brain scanning equipment that is cheaper, portable and easier to deploy.
And a small new study indicates that these newer and highly mobile scanning tools are pretty much as effective as traditional MRIs at correctly diagnosing strokes.
"MRI is a cornerstone in the evaluation of stroke," said study author Dr. W. Taylor Kimberly, chief of neurocritical care at Mass General Hospital in Boston and an associate professor of neurology at Harvard Medical School, who added that the goal is to get treatments to as many patients as possible, as quickly as possible.
"The portable MRI brings the imaging technology to the patient bedside, and has the potential to expand access due to its lower cost and portability," Kimberly said.
In findings published April 20 in the journal Science Advances, Kimberly and his colleagues noted that roughly 15 million men and women worldwide experience a potentially disabling or fatal stroke every year.
When such strokes occur, brain scans are the go-to tool for identifying the source of the problem — be it a blood clot (ischemic stroke) or bleeding in the brain (hemorrhagic stroke).
Knowing the source is key when deciding which treatments to offer, the researchers pointed out. For example, blood thinners are typically prescribed in cases of ischemic stroke, which make up 87% of all strokes. But such drugs are potentially dangerous in cases involving brain bleeds.
In situations where patients can readily gain access to a hospital, diagnostic MRI scans are conducted in a highly controlled radiologic suite outfitted with large immovable scanner technology, the study authors noted. Such technology typically generates very high magnetic fields that requires shielding for patient and clinician safety, and highly trained technicians to operate.
By contrast, portable MRIs rely on very low magnetic fields. That does away with the need for exposure protection or highly specialized MRI administrators. And it also allows for scanning to be performed at a patient's bedside, in an ambulance or in a remote setting far from caregiving centers.
Prior research has already determined that such portable MRIs are highly effective at accurately pinpointing bleeding strokes, according to the study team.
So they set out to see whether the equipment would be equally effective at diagnosing clot-based strokes.
To that end, the team focused on 50 stroke patients at Yale New Haven Hospital in Connecticut.
The patients ranged in age from 55 to 71 (average age 61), and were roughly equally divided between men and women. About two-thirds were white. All had experienced a clot-based (ischemic) stroke.
In turn, all underwent bedside MRI scans in an emergency care setting.
The result: The portable equipment correctly picked up key indicators of clot-based stroke in nine of 10 patients.
In fact, the equipment spotted very small clots, in some cases as little as 4 millimeters in size (about 1/8 inch), according to the report.
Still, Kimberly noted that while portable scans have been getting better and better, image quality is still evolving. And he cautioned that "more work needs to be done in order for the device to be used in routine clinical practice."
But he described the findings as "gratifying" and "exciting," given the increased possibility of getting scans out to patients in situations that were previously not possible.
That thought was seconded by Peter Basser, a senior investigator in quantitative imaging and tissue sciences at the U.S. National Institute of Child Health and Human Development in Bethesda, Md.
In an editorial published alongside the study findings, Basser noted that portable MRIs are "currently unable to produce images comparable to high-field (standard) MRI scanners."
But he added in a related news release, "In many parts of the world, the requisite infrastructure does not exist to support even conventional MRI scanners."
And that, his commentary noted, means that portable scanners "still offer compelling benefits that will increasingly find an important niche in radiology and radiological research, as well as in other areas of clinical practice."
More information
The Mayo Clinic has more about stroke.
SOURCES: W. Taylor Kimberly, MD, PhD, chief, neurocritical care, Mass General Hospital, and associate professor, neurology, Harvard Medical School, Boston; Peter Joel Basser, PhD, senior investigator, section on quantitative imaging and tissue sciences, U.S. National Institute of Child Health and Human Development, Bethesda, Md.;Science Advances, April 20, 2022

Consumer News