April 5, 2021
Health Highlights: April 5, 2021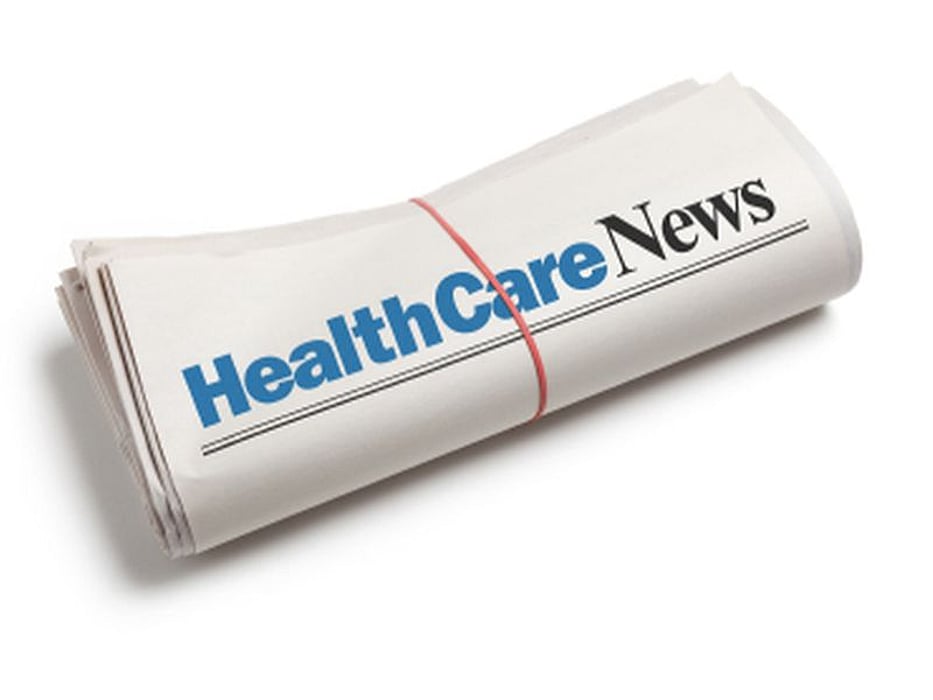 Utah Law Requires Fathers to Contribute to Pregnancy Costs
A new law requires biological fathers in Utah to pay half of a woman's out-of-pocket pregnancy costs in what the bill's sponsor says is an attempt to reduce the burden on pregnant women and increase responsibility for men who have children.
The father's financial obligation would include a pregnant woman's health insurance premiums and any pregnancy-related medical costs.
However, critics say the new law doesn't do enough to improve maternal healthcare needs, won't help women who are most vulnerable and could put pregnant women in abusive relationships at greater risk, the Associated Press reported.
The legislation, recently signed by Gov. Spencer Cox, appears to make Utah the first state to mandate a father's support during pregnancy, according to the state's Planned Parenthood association and the bill's sponsor, Republican Rep. Brady Brammer.
But some states, such as Wisconsin and New York, do have rules that can make fathers financially responsible for pregnancy expenses, the AP reported.
Brammer said he sponsored the measure because out of frustration with the number of anti-abortion measures going through the Legislature and wanted legislation that would make it easier to bring life into the world.
"We want to help people and actually be pro-life in how we do it as opposed to anti-abortion," Brammer said, the AP reported. "One of the ways to help with that was to help the burden of pregnancy be decreased."
Fathers won't have to pay until paternity is established, and won't be financially responsible for the cost of an abortion performed without his consent unless it's necessary to prevent the death of the mother or if the pregnancy was the result of rape.
It's not clear if the new law will actually meet women's needs, according to Democratic lawmakers and women's rights activists.
There are better ways to help women, including Medicaid expansion, access to birth control and providing paid parental leave, Planned Parenthood spokeswoman Katrina Barker told the AP.
She also doubts whether the new law will lead to a drop in abortions because the costs of pregnancy are typically small compared with the costs of raising a child.
"In the grand scheme of things, having a child and raising them to adulthood is going to be a lot more money," Barker told the AP.
Navajo Nation Curbs COVID-19 Cases
The Navajo Nation recently reported no coronavirus cases and no COVID-19 deaths in a 24-hour period, a notable achievement considering that the second largest tribe in the United States once had one of the highest coronavirus case rates in the country.
The tribe has more than 300,000 enrolled members and is currently averaging about 11 new cases a day, compared with a peak of 250 in late November, Navajo Department of Health data show, The New York Times reported.
The tribe has vaccinated more than half of its 170,000 residents living on tribal lands, which is a higher rate than any state.
COVID-19 death rates among indigenous Americans -- who have high rates of health conditions such as diabetes and obesity -- have been nearly twice that of white Americans, according to the U.S. Centers for Disease Control and Prevention, the Times reported.
Jonathan Nez, president of the Navajo Nation, said the tribe tamed the virus by following strict lockdown orders and a mask mandate first imposed nearly a year ago.
"It wasn't about restricting people's freedoms when we told people to wear a mask or to stay home. It was looking at the greater good," Nez told CBS News' "Face the Nation" on Sunday.
Vaccination efforts have also been a huge success, with about just over 218,000 shots given (nearly 90 percent of the doses allocated) and more than 88,500 people fully vaccinated.
"I think just because of how hard hit the Navajo Nation was, we've seen a big increase in participation in taking the vaccine," Nez said, adding that officials have been holding town hall meetings to build trust and answer questions about the virus.
Vaccine Passports to Be Part of Britain's Reopening Plan
A pilot project involving "vaccine passports" will be among the measures included in the British government's plan to fully reopen the economy as it continues to struggle with the COVID-19 pandemic.
Other proposals in the plan expected to be unveiled Monday include frequent mass testing with at-home test kits, according to British media.
"Massive efforts have been made by the British public to stop the spread of the virus," Johnson said in a statement released Sunday. "As we continue to make good progress on our vaccine program and with our road map to cautiously easing restrictions underway, regular rapid testing is even more important to make sure those efforts are not wasted."
British authorities plan to make the tests available to residents on a twice-weekly basis. Critics, however, have said that the rapid tests, which provide results in about 30 minutes, are flawed and shouldn't be relied on to tame the pandemic.
The proposed vaccine passports, or "coronavirus status certifications," would show whether a person has been vaccinated, recently tested negative for the coronavirus or has natural immunity due to previous infection within the last six months, the Washington Post reported.
However, the measure is likely to be controversial. It would require parliamentary approval, and 70 MPs recently started a campaign to oppose COVID-19 certifications.
Consumer News