April 9, 2021
Health Highlights: April 9, 2021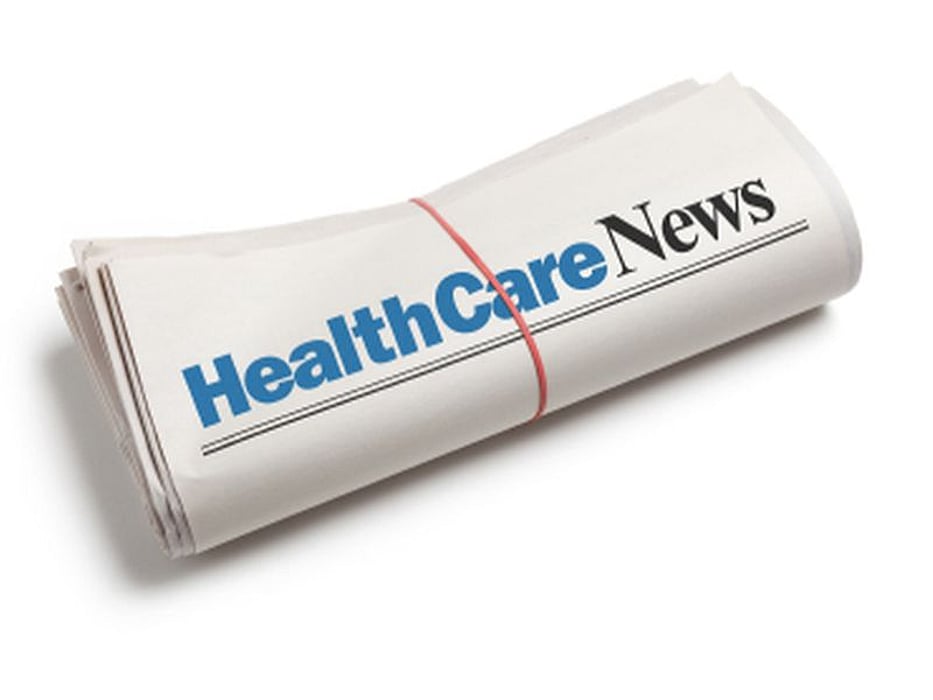 First Living Donor Transplant of Lung Tissue to COVID-19 Patient
The world's first first transplant of lung tissue from living donors to a COVID-19 patient with severe lung damage was announced Thursday by doctors in Japan.
In the 11-hour operation at Kyoto University on Wednesday, the female recipient received lung tissue donated by her husband and son, CBS News reported.
The woman is recovering and her husband and son are also in stable condition, according to the hospital.
There have been dozens of transplants of lung tissue from brain-dead donors to patients with COVID-19 lung damage in the United States, Europe and China, but this is the first such transplant using live donors,
"We demonstrated that we now have an option of lung transplants (from living donors)," Dr. Hiroshi Date, a thoracic surgeon at the hospital who led the operation, said at a news conference, CBS News reported.
"I think this is a treatment that gives hope for patients" with severe lung damage from COVID-19, he added.
Prince Philip Dies At Age 99
Prince Philip, husband of Queen Elizabeth II, died Friday at Windsor Castle in England at age 99, Buckingham Palace announced.
It said the Duke of Edinburgh died peacefully, The New York Times reported.
Philip was hospitalized several times in recent years for various conditions, most recently in February, the palace said. He and the queen received their first COVID-19 vaccine doses in January.
In May 2017, Philip announced his retirement from public life at age 95, and made his final solo appearance three months later, the Times reported.
He was an active outdoorsman, hunter, equestrian, aviator and sailor, and he championed causes and institutions close to his heart, including a public service and fitness program for youth, global wildlife conservation, and various sporting organizations, the Washington Post reported.
In addition to streamlining operations at Buckingham Palace, he became a prominent advocate for British industry and technology.
Decrease Seen in U.S. Suicide Rate
There was a nearly 6% drop in suicides in the United States last year, the largest annual decline in close to four decades, preliminary government data show.
While the extent of that decline could be smaller when final figures are available, officials expect there will still be a significant decrease, despite concerns there would be more suicides due to the COVID-19 pandemic, the Associated Press reported.
There was a steady rise in suicides from the early 2000s until 2018, when the U.S. suicide rate reached it highest since 1941, before falling slightly in 2019 due to what experts said was increased mental health screenings and other suicide prevention measures.
In 2020, there were fewer than 45,000 suicides, according to the U.S. Centers for Disease Control and Prevention. That was the lowest number since 2015, the AP reported.
Along with increased availability of telehealth services and other efforts to reduce suicides, another factor may help explain last year's large drop in the suicide rate, according to Dr. Christine Moutier, chief medical officer of the American Foundation for Suicide Prevention.
"There's a heroism phase in every disaster period, where we're banding together and expressing lots of messages of support that we're in this together," Moutier told the AP. "You saw that, at least in the early months of the pandemic."
But while suicides overall decreased last year, it's possible that suicides by youths and young adults did not, Moutier added.
She noted there may be a delayed effect on the mental health of many people, as they get past the pandemic's initial threats but sink into grieving the people and things they have lost.
"There's sort of an evolution of mental health distress," she told the AP. "It's possible we will see the whole mental health ramifications of this pandemic" later.
Low Risk of Catching Coronavirus From Surfaces: CDC
The risk of catching the new coronavirus from surfaces is low, the U.S. Centers for Disease Control and Prevention said this week in what some experts say is a long overdue announcement.
At the start of the COVID-19 pandemic, there were widespread warnings that people could become infected by touching contaminated surfaces and then touching their eyes, nose or mouth, which led many people and businesses to take extraordinary cleaning measures and precautions.
But in updated surface cleaning guidelines, the CDC says the risk of contracting the virus from a contaminated surface is less than 1 in 10,000, The New York Times reported.
"People can be affected with the virus that causes COVID-19 through contact with contaminated surfaces and objects," CDC Director Dr. Rochelle Walensky said at a White House briefing on Monday. "However, evidence has demonstrated that the risk by this route of infection of transmission is actually low."
"Finally," Linsey Marr, an airborne virus expert at Virginia Tech, told the Times. "We've known this for a long time, and yet people are still focusing so much on surface cleaning."
Marr added there's "really no evidence that anyone has ever gotten COVID-19 by touching a contaminated surface."
In most cases, cleaning with soap and water — in addition to hand-washing and mask-wearing — is enough to keep the odds of surface transmission low, the CDC's updated cleaning guidelines say.
"What this does very usefully, I think, is tell us what we don't need to do," said Donald Milton, an aerosol scientist at the University of Maryland. "Doing a lot of spraying and misting of chemicals isn't helpful."
Still, the guidelines do suggest that if someone who has COVID-19 has been in a particular space within the last day, the area should be both cleaned and disinfected.
Consumer News