May 13, 2021
Health Highlights: May 13, 2021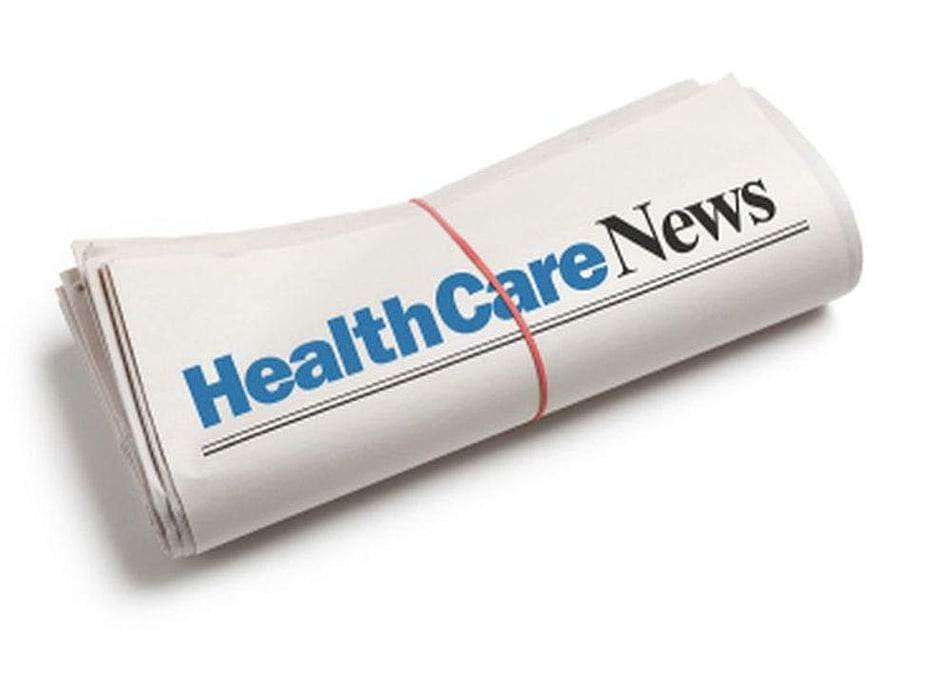 Former University of Hawaii Quarterback Colt Brennan Dies at 37
Former University of Hawaii quarterback Colt Brennan died early Tuesday at 37.
Brennan, who struggled with alcohol, died at a hospital in California, his father, Terry Brennan, told the Associated Press on Thursday.
"He just spent one too many times on the dark side of life, and it caught up with him," Terry Brennan said.
In 2007, Colt Brennan led the University of Hawaii Warriors football team to its best season ever, going 12-0 in the regular season. In 2008, Georgia ended Hawaii's hopes for an undefeated record, routing the Warriors 41-10 in the Sugar Bowl.
Jones, the former Hawaii coach called it a sad day for the islands.
"Colt was clearly the star of our program and what he did after the 2006 season by staying in school said a lot about him and how he cared much more about Hawaii and his teammates," he told the AP. "That's something that doesn't happen anymore."
Colt Brennan was drafted by Washington in the sixth round of the NFL draft in 2008, but he never played a regular season game in two seasons.
Life after football was hard. His former lawyer, Michael Green, told the AP in 2013 that Colt Brennan felt he had disappointed people. He was also coping with emotional and physical pain from a crash on the Big Island in 2010 and had a series of arrests, including for drunk driving, disorderly conduct and trespassing. In those cases, the police said he was drunk, the AP reported.
Colt Brennan suffered many concussions throughout his football career. He had been living at an addiction treatment center in Costa Mesa, Calif. His father said his son was also a big user of marijuana. Terry Brennan took him to a hospital emergency room on Sunday because his son had been drinking. "I could tell he was not well and needed help," Terry Brennan told the AP.
Unfortunately, the detox facility was full and Colt Brennan was released from the hospital. He was unconscious when he was taken back to the hospital later, where he died, his father said.
"They released him out on the street and either he made a call or he got Uber or something," Terry Brennan said. "And now this is what we're dealing with."
The family hopes that toxicology reports and an autopsy will determine if there was brain damage from repeated concussions, his father told the AP. Police are also investigating, his father said.
He was surrounded by family members when he died.
"His sisters made sure he had the Bob Marley music going by his side," Terry Brennan said. "They had a lei around his chest."

U.S. Gives $7.4 Billion for More School Nurses, Better Public Health
The federal government is providing $7.4 billion to hire more school nurses to vaccinate kids; to create a service corps for health care; and to boost disease detection efforts, the Associated Press reported Thursday.
Carole Johnson, the Biden administration's coronavirus testing coordinator, told the AP the funding is part of U.S> pandemic response and will provide a steady stream of money rather than the cycle of 'boom and bust' that's been the usual response to health emergencies.
"We really see this as funding that can help end the pandemic and help us prevent the next one," Johnson said.
About $4.4 billion will go to current priorities in fighting the pandemic, she said, including $3.4 billion for states and local health departments to increase hiring vaccinators, contact tracers, virus testers and epidemiologist.
Also, $500 million will go to hiring school nurses, who could vaccinate kids now that the Pfizer-BioNTech vaccine has been approved for teens.
Another $400 million will help set up the Public Health AmeriCorps, a service program to enlists young people early in their careers in public service work.
The idea is to train and encourage young professionals interested in public health.
The money will create tens of thousands of new jobs over five years, Johnson said. Some of the money is for long-term investments.
About $3 billion will go to a grant program to help states and local communities maintain public health efforts after the pandemic ends, the AP said.
"We need the resources now, but we also need to invest for the long-term in the public health workforce," Johnson said.
It's OK to Get COVID-19 Vaccine Along With Other Shots: CDC
The U.S. Centers for Disease Control and Prevention said Wednesday that COVID-19 vaccines can be given along with other childhood shots, CNN reported Wednesday.
Doctors had been cautioned to not give the COVID-19 vaccine within two weeks of any other vaccine, but Dr. Kate Woodworth, of the CDC's birth defects division, said lots of data exist on the safety of the vaccines.
"Extensive experience with non-COVID-19 vaccines has demonstrated that immunogenicity, [the ability of a vaccine to provoke an immune response] and adverse event profiles are generally similar when vaccines are administered simultaneously as when they are administered alone," Woodworth told a meeting of the CDC's Advisory Committee on Immunization Practices.
Recommendations are being updated so that COVID-19 and other vaccines can be given together "without regard to timing," including on the same day, CNN reported.
Many children have fallen behind their vaccination schedule during the pandemic, so this change will be an important step in getting kids back on their vaccine track. They can now get the COVID-19 vaccine along with vaccinations for influenza, tetanus and HPV, CNN said.
The American Academy of Pediatrics also said Wednesday it supports giving childhood vaccines along with coronavirus vaccines, CNN reported.
But the CDC doesn't know if people are more likely to have a reaction if they get a COVID-19 vaccine along with other vaccines, the news outlet added.
Biden Administration Investigating Mysterious Ailments Striking Government Personnel
A mysterious illness that caused brain injuries to more than 130 spies, diplomats, soldiers, and other U.S. personnel overseas over the past few years is going to be vigorously investigated, The New York Times reported Wednesday.
The number of Americans affected is far more than has previously been reported.
The initial 60 cases were in China and Cuba, and did not include a group of CIA officers because that information is not public. The new total includes cases from Europe and elsewhere in Asia.
At least three CIA officers reported serious health effects from episodes overseas. One occurred within the past two weeks, and all have required treatment at Walter Reed National Military Medical Center or other facilities, according to the Times.
In a 2019 case that had not been reported before, a military officer serving overseas was overcome by nausea and headaches while driving. His 2-year-old son began crying. After the officer drove out of the intersection, his nausea stopped and the child stopped crying.
Government officials believe the officer may have been targeted. That incident caused the Trump and Biden administrations to investigate further.
Officials have not determined who or what is responsible for the episodes or whether they are actually attacks. Some Pentagon officials believe Russia's military intelligence agency, the G.R.U., is most likely responsible, but intelligence agencies have not determined the cause or if a foreign country is involved, the Times said.
"As of now, we have no definitive information about the cause of these incidents, and it is premature and irresponsible to speculate," Amanda Schoch, spokeswoman for the Office of the Director of National Intelligence, told the Times.
Moscow has denied any involvement.
Some victims have suffered debilitating headaches, sudden-onset vertigo, nausea and head or neck pain. Some victims have chronic symptoms and pain, which suggests possible permanent brain damage. Doctors at Walter Reed are concerned that some victims are at risk for suicide, the Times reported.
The mystery was reported first by diplomats and CIA officers in Havana in 2016 who were sickened with vertigo, nausea and headaches. Similar episodes have occurred in Russia, the Times said.
Consumer News