June 10, 2021
Health Highlights: June 10, 2021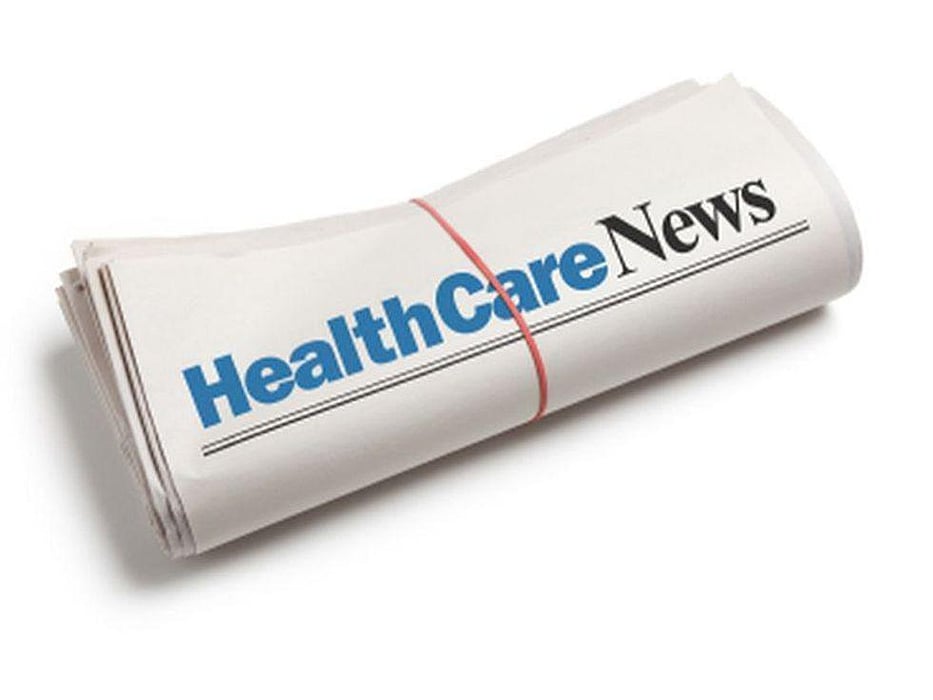 $5.1 Billion Effort to Eradicate Polio Announced
A $5.1 billion plan to eradicate polio worldwide by 2026 was announced this week by the Global Polio Eradication Initiative, a public-private partnership led by national governments and health groups.
For decades, the initiative has been trying to rid the world of polio by immunizing every child against the polio virus, but the COVID-19 pandemic interrupted that effort, leading to an increase in cases, The New York Times reported.
There were 1,226 cases of polio worldwide in 2020, compared with 138 in 2018. The disease can can cripple or even kill patients.
"Now is the time to double down and really make sure that we stop transmission and that we're able to deliver a polio-free world," said John Vertefeuille, chief of the polio eradication branch at the Centers for Disease Control and Prevention, one of the partners in the global initiative, the Times reported.
Progress is being made.
Last August, African countries were declared free of wild poliovirus, which means that Afghanistan and Pakistan are the only two countries where polio remains endemic. Late last year, the World Health Organization gave emergency authorization to a new vaccine that could minimize polio outbreaks, the Times reported.
UnitedHealthcare Delays New Policy on ER Visits
Under intense pressure, UnitedHealthcare says it will wait until the COVID-19 pandemic is over before implementing a new policy to stop paying for emergency department visits that it considers non-urgent.
It had announced a few days ago that the new policy would take effect next month, but faced significant backlash from several major hospital and doctor groups, The New York Times reported.
"Plain and simple, this is a very misguided policy that could have a chilling effect for people going to the emergency room," Rick Pollack, the chief executive of the American Hospital Association said earlier this week.
In a letter to UnitedHealthcare's chief executive, he urged the giant insurer to reverse the new policy and said the COVID-19 pandemic highlighted the risks of discouraging patients from seeking care.
"This is dangerous for patients' health at any time, but is particularly unsafe in the midst of a public health emergency," Pollack said, the Times reported.
"Based on feedback from our provider partners and discussions with medical societies, we have decided to delay the implementation of our emergency department policy until at least the end of the national public health emergency period," UnitedHealthcare said in a statement issued Thursday.
Houston Methodist Suspends Nearly 200 Workers Who Refuse COVID-19 Vaccines
Nearly 200 employees of the Houston Methodist hospital system in Texas have been suspended without pay for refusing to get COVID-19 vaccines.
Nearly 25,000 workers met Monday's deadline to be fully immunized, but 178 failed to do so and were suspended, including 27 who'd received one dose of a two-dose vaccine, CBS News reported.
Houston Methodist CEO Dr. Marc Boom said he's hopeful the workers who've received one dose will soon get their second dose.
The hospital system previously warned that unvaccinated employees would be fired as of June 21.
"The science proves that the vaccines are not only safe, but necessary if we are going to turn the corner against COVID-19," Boom said in a memo sent to employees on Tuesday, CBS News reported.
Houston Methodist gave vaccinated workers a $500 bonus in March, while noting the shots would not be voluntary for workers indefinitely. The health system has to do all it can to keep patients safe amid a pandemic, including having all staff vaccinated, Boom told employees in April.
The policy has triggered a court challenge by a group of unvaccinated workers who claimed they are being used as "human guinea pigs," CBS News reported.
But Houston Methodist said in a statement that, "It is legal for health care institutions to mandate vaccines, as we have done with the flu vaccine since 2009."
"As the first hospital system to mandate COVID-19 vaccines, we were prepared for this," Boom said. "As of today, several other major health care centers have followed our lead and have announced their own vaccine mandates, with many more to follow soon."
That includes the University of Pennsylvania Health System (UPHS), which is requiring all employees be vaccinated by Sept. 1, 2021, CBS News reported. More than 33,000 of approximately 44,000 workers are fully vaccinated, UPHS said in announcing its mandate in late May.
In a similar vein, United and Delta airlines recently said they won't hire unvaccinated workers.
The federal government is not mandating vaccination, but "for some health care workers or essential employees, a state or local government or employer, for example, may require or mandate that workers be vaccinated as a matter of state or other law," the U.S. Centers for Disease Control and Prevention says.
Arsenic Levels Trigger Recall of Beech-Nut Infant Cereal
Excessive levels of arsenic in some samples of Single Grain Rice infant cereal sold across the United States have prompted Beech-Nut Nutrition to recall the product.
"We are issuing this voluntary recall because we learned through routine sampling by the State of Alaska that a limited quantity of Beech-Nut Single Grain Rice Cereal products had levels of naturally occurring inorganic arsenic above the FDA guidance level, even though the rice flour used to produce these products tested below the FDA guidance level for inorganic arsenic," Jason Jacobs, Beech-Nut's vice president of food safety and quality, said in a statement, CBS News reported.
No illnesses related to the recalled products have been reported, according to Beech-Nut.
Testing showed that levels of naturally occurring inorganic arsenic were higher than the guidance level set by the U.S. Food and Drug Administration last year, CBS News reported.
"Exposure to elevated levels of naturally occurring inorganic arsenic can pose a health hazard to young children," according to the FDA, which in April announced plans to propose limits on arsenic, lead and mercury in baby food.
Consumer advocates praised the recall.
"We've known for years that toxic heavy metals are found in popular baby foods and can lead to serious health problems in children over time," Brian Ronholm, director of food policy for Consumer Reports, said in a statement released Wednesday, CBS News reported. "We need strict limits to keep dangerous heavy metals out of the food that so many parents serve their young children every day."

Consumer Reports has urged Congress to pass the Baby Food Safety Act of 2021, which would require the FDA to adopt strict limits on heavy metals, including lead and mercury, in all infant food.
The recall is for Beech-Nut Single Grain Rice infant cereal with the UPC Code number 52200034705, an expiration date of May 1, 2022, and product codes 103470XXXX and 093470XXXX, CBS News reported.
Consumers should discard the recalled product and can get more information on exchanges or refunds by going to the company's website or by calling (866) 272-9417, Monday through Friday from 8 a.m. to 8 p.m.
Consumer News