June 11, 2021
Health Highlights: June 11, 2021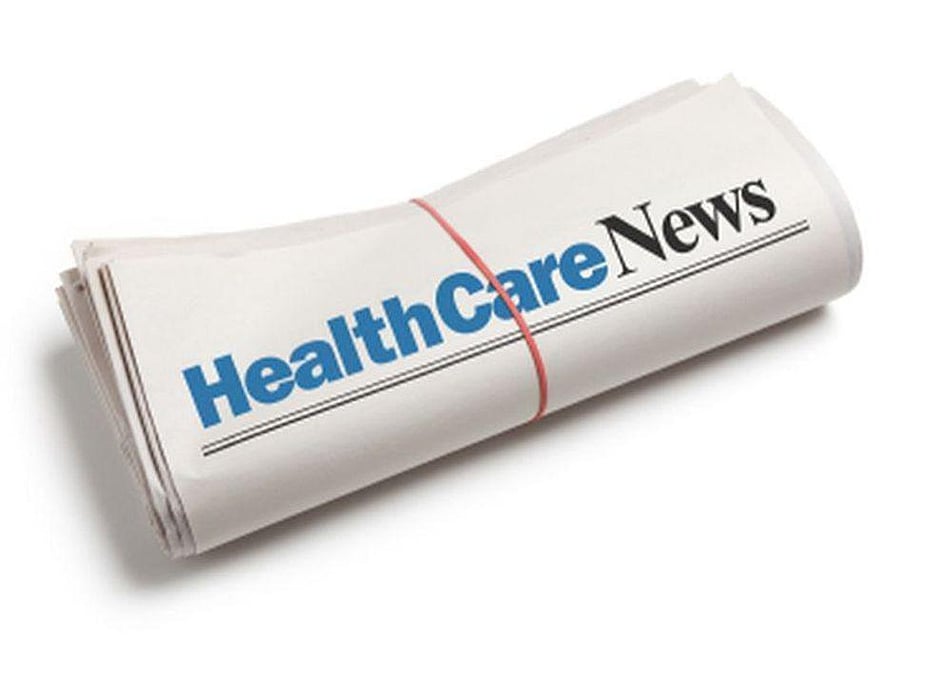 3 FDA Advisors Quit Over Agency's Approval of New Alzheimer's Drug
Three members of a U.S. Food and Drug Administration advisory committee have resigned after the agency this week approved a new Alzheimer's drug despite a lack of strong proof that it provides any benefits to patients.
Aduhelm (aducanumab) -- a monthly infusion priced at $56,000 per year -- is the first Alzheimer's treatment approved by the FDA in 18 years, and it's approval was pushed by patient advocacy groups because there are only five other treatments available, The New York Times reported.
Drug maker Biogen plans to begin distributing the drug in about two weeks and expects more than 900 sites nationwide to soon be ready to administer it.
However, none of the 11 members of the FDA advisory committee that reviewed the new treatment considered the drug ready for approval. Ten voted against approval and one was uncertain, the Times reported.
The FDA is not required to follow its advisory committees' recommendations.
The committee said there was no conclusive evidence that Aduhelm could slow mental decline in people in the early stages of Alzheimer's, and noted that it could cause potentially serious side effects of brain swelling and brain bleeding.
Dr. Joel Perlmutter, a neurologist at Washington University School of Medicine in St. Louis, was the first to resign from the advisory committee after the FDA approved Aduhelm.
"Approval of a drug that is not effective has serious potential to impair future research into new treatments that may be effective," he said, the Times reported.
"In addition, the implementation of aducanumab therapy will potentially cost billions of dollars, and these dollars may be better spent in either developing better evidence for aducanumab or other therapeutic interventions," Perlmutter added.
Dr. David Knopman, a clinical neurologist at the Mayo Clinic who served as a site principal investigator for one of the Aduhelm trials, is another expert who resigned from the committee.
In an email to the FDA, he said "the whole saga of the approval of aducanumab, culminating on Monday in the accelerated approval, made a mockery" of the advisory committee's role, the Times reported.
The FDA doesn't comment on matters related to individual members of advisory committees, said agency spokeswoman Shannon Hatch.
For months, several experts, including some involved in the drug's clinical trials, have said the available evidence about Aduhelm's raises significant doubts about its effectiveness.
They also suggested that even if it achieves the claimed benefit of slowing Alzheimer's symptoms for about four months over 18 months, that might be barely noticed by patients and wouldn't outweigh the risks of brain side effects, the Times reported.
"FDA has determined that there is substantial evidence that Aduhelm reduces amyloid beta plaques in the brain and that the reduction in these plaques is reasonably likely to predict important benefits to patients," Dr. Patrizia Cavazzoni, the agency's director of the Center for Drug Evaluation and Research, wrote on the FDA's website about the decision to okay the drug under the accelerated approval program.
Agency reviewers were persuaded by a strong relationship between plaque reduction and potential clinical benefit with the drug, something not been seen in previous studies of drugs designed to clear amyloid, Dr. Peter Stein, director, Office of New Drugs, Center for Drug Evaluation and Research, said in a briefing with reporters, the Times reported.
As a condition of Aduhelm's approval, Biogen must conduct another clinical trial, but would have about nine years to complete it, something that concerns a number of experts.
Johnson & Johnson Must Throw Out 60 Million COVID-19 Vaccine Doses: FDA
About 60 million doses of the Johnson & Johnson COVID-19 vaccine must be discarded due to possible contamination, the U.S. Food and Drug Administration has decided.
It will allow about 10 million doses to be distributed in the United States or shipped to other countries, but with a warning, according to people familiar with the situation, The New York Times reported.
More than 100 million doses of Johnson & Johnson and at least 70 million doses of AstraZeneca made at Emergent BioSolutions in Baltimore were put on hold in March after workers contaminated a batch of the Johnson & Johnson vaccine with a key ingredient used to produce the AstraZeneca vaccine.
The Emergent factory has been closed for two months and the FDA has not yet decided whether it can reopen, those with knowledge of the situation told the Times.
CDC Calls Emergency Meeting on Heart Inflammation Link to COVID Vaccines
An emergency meeting will be held June 18 to discuss rare reports of heart inflammation in people who've received the Pfizer and Moderna COVID-19 vaccines, the U.S. Centers for Disease Control and Prevention said Thursday.
The agency said it's identified 226 reports so far that may meet its "working case definition" of myocarditis and pericarditis following vaccinations. Most of those patients have recovered, but three remain in intensive care, 15 are still hospitalized and 41 have ongoing symptoms, CBS News reported.
The CDC is analyzing the cases in advance of the meeting, and also plans to assess the overall risk of heart inflammation caused by COVID-19, according to Dr. Tom Shimabukuro, a CDC vaccine safety official.
The 226 known cases remain extremely rare, having occurred among nearly 130 million Americans who've been fully vaccinated with either the Pfizer or Moderna vaccines, CBS News reported.
Shimabukuro noted that "these are preliminary reports. Not all these will turn out to be true myocarditis or pericarditis reports."
He said the CDC's findings were mostly "consistent" with rare cases of heart inflammation investigated in Israel and cited by the U.S. Department of Defense earlier this year, CBS News reported.
Previously, the CDC said heart inflammation occurred mostly in younger men and teen boys after their second dose, with a "higher number of observed than expected" cases in people ages 16 to 24, and instructed health care providers to ask patients with symptoms of heart inflammation if they'd received a COVID-19 vaccine.
CDC Issues Alert About RSV Spread in Southern U.S.
The southern part of the United States is seeing an unusual late spring wave of respiratory syncytial virus (RSV) infections and health care providers should be on alert, the U.S. Centers for Disease Control and Prevention warned Thursday.
The virus is spread via small droplets and contaminated surfaces. It's most common in fall and winter, but cases fell sharply during the COVID-19 pandemic. There is no specific treatment for it, CNN reported.
The recent spread of the virus has occurred in Alabama, Florida, Georgia, Kentucky, Mississippi, North Carolina, South Carolina, Tennessee, Arkansas, Louisiana, New Mexico, Oklahoma and Texas.
"Due to this increased activity, CDC encourages broader testing for RSV among patients presenting with acute respiratory illness who test negative for SARS-CoV-2, the virus that causes COVID-19," the CDC alert advised.
"RSV is the most common cause of bronchiolitis and pneumonia in children under one year of age in the United States. Infants, young children, and older adults with chronic medical conditions are at risk of severe disease from RSV infection," the agency said. "Each year in the United States, RSV leads to on average approximately 58,000 hospitalizations with 100-500 deaths among children younger than 5 years old and 177,000 hospitalizations with 14,000 deaths among adults aged 65 years or older."
The CDC also warned that due "to reduced circulation of RSV during the winter months of 2020-2021, older infants and toddlers might now be at increased risk of severe RSV-associated illness since they have likely not had typical levels of exposure to RSV during the past 15 months," CNN reported.
Consumer News