June 24, 2021
Health Highlights: June 24, 2021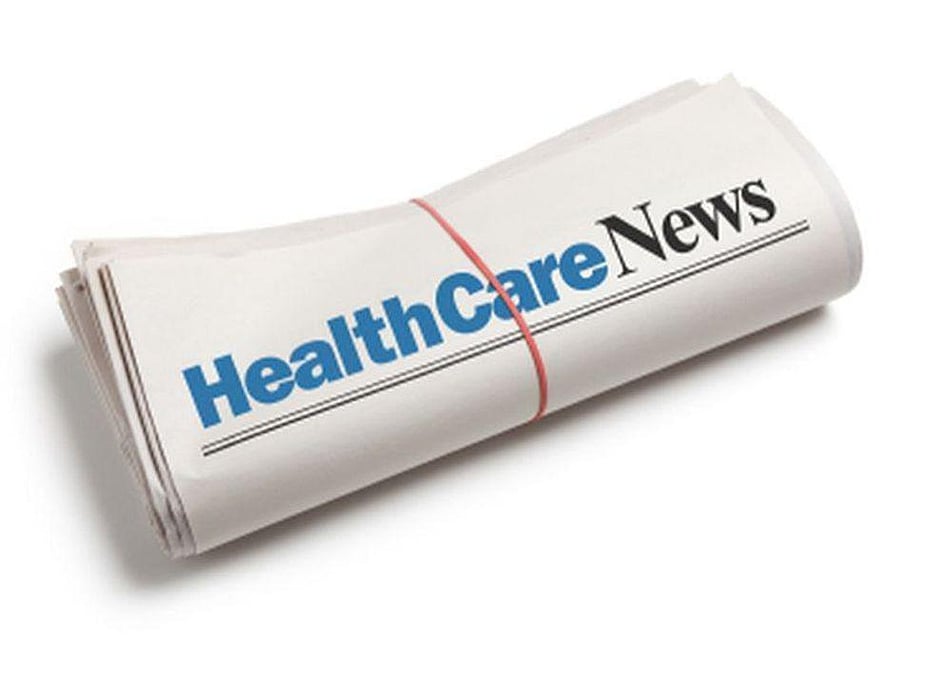 Morgan Stanley Makes COVID-19 Vaccination Mandatory for Staff, Clients
COVID-19 vaccinations will be soon mandatory for staff, clients and anyone else entering Morgan Stanley's offices in New York City and suburban Westchester County, the company said.
The strict vaccination policy will enable the bank to do away with mask mandates and social distancing measures to have a more normal work and customer environment, a source familiar with the matter told CBS News.
Unvaccinated people will have to conduct business virtually.
The new policy means that the thousands of employees at the bank's Manhattan headquarters must certify they've been vaccinated to work alongside colleagues, starting July 12. Vaccination certification will also be required for bank clients and vendors, CBS News reported.
Morgan Stanley has taken a tougher approach than some other Wall Street employers in ordering its workers back to the office as more Americans become vaccinated and the pandemic ebbs in this country. CEO James Gorman said at a recent conference that he expects nearly all of the bank's workers back at its headquarters by Labor Day, CBS News reported.
"I'll be very disappointed if people haven't found their way into the office, and then we'll have a different kind of conversation," Gorman said.
Of the staffers who've already returned to the Morgan Stanley's Times Square headquarters, at least 90% are vaccinated, he added.
Morgan Stanley can legally bar unvaccinated individuals from its offices to ensure a safe workplace, as long as the firm accommodates individuals with either a disability or strong religious belief that prevents them from getting shots, according to the Equal Employment Opportunity Commission.
Early Coronavirus Samples Deleted From Database: Scientist
Early samples of the new coronavirus were deleted from a U.S. National Institutes of Health database, which could hinder efforts to determine the origins of the pandemic, an expert says.
The deleted genetic sequences of early coronavirus cases in China were recovered by Jesse Bloom, an expert in the evolution of viruses at the Fred Hutchinson Cancer Center in Seattle, CNN reported.
The deletion of those samples from a shared database means that scientists investigating the origins of the pandemic might be working with the wrong samples, according to Bloom.
His analysis of the samples shows some of the early cases in the Chinese city of Wuhan are genetically different from the variants that eventually drove the pandemic, CNN reported.
"I recover the deleted files from the Google Cloud, and reconstruct partial sequences of 13 early epidemic viruses," Bloom wrote in a pre-print paper posted on bioRxiv that has not been peer-reviewed.
The sequences were removed in June 2020 at the request of the Chinese investigator who submitted them in March 2020, and it's standard practice to allow this, the NIH told CNN.
This type of information sharing in databases has been done by geneticists since the start of the COVID-19 pandemic.
Bloom said the missing sequences do not represent a smoking gun.
"This study does not provide any additional strong evidence favoring either natural zoonosis or lab accident," Bloom told CNN. "Rather, it shows that there are additional sequences from relatively early in the outbreak that are still unknown, and in some cases have mutations that suggest they are probably evolutionarily older than the viruses from the Hunan Seafood Market."
But other scientists were skeptical about his conclusions.
"If these sequences were removed for the purpose of obscurity, it is also worth noting that such an effort clearly flopped because ... these sequences do not immediately provide any completely new knowledge about the genetic diversity of SARS-CoV-2 in the early pandemic," Robert Garry, a professor of immunology at Tulane University, told CNN. "The reality is that minor scientific missteps and less-than-ideal circumstances surround the sharing of scientific data all of the time. In general, the work is vague or remiss about extremely important context and details about the sequences in question."
San Francisco Employees Must Get COVID-19 Shots
All 35,000 San Francisco employees will have to be vaccinated against COVID-19, the city announced Wednesday.
The new policy starts on Monday and requires employees to show proof of their vaccination status within 30 days, or risk losing their jobs, The New York Times reported. The requirement will take effect once a COVID vaccine receives full authorization from the U.S. Food and Drug Administration. The vaccines are now being used in the United States under emergency authorizations.
Both Pfizer and Moderna, the makers of the two most widely used vaccines in the United States, have applied for full FDA approval for their vaccines, but it is unclear when regulators will make a decision, the Times said.
City officials said they would boost efforts to get workers vaccinated, and permit workers to request exemptions on medical or religious grounds.
The vaccination requirement will improve safety for both city employees and the general public, given that police officers, firefighters, building inspectors and other city workers have regular contact with members of the community, according to city officials, the Times reported.
"With those two things in mind -- the safety of our employees and the safety of the public we serve -- we made this decision," said Carol Isen, San Francisco's director of human resources. "We believe this step is a simple one to take. It's safe, it's very effective, and it's going to guarantee the safety of all."
San Francisco is one of the largest U.S. municipalities to make COVID-19 vaccination mandatory for its workers, the Times reported.
City officials said that employees who did not meet the vaccine requirement could lose their jobs, but added that firings would be a last resort. A recent outbreak of the Delta variant, which first surfaced in India, among unvaccinated residents in nearby Marin County shows the need for everyone to receive the shots, officials said.
"We see that Delta did make its way through a cluster of unvaccinated people, and so we just wanted to make this move quickly," Isen told the Times. "We hope our employees respond to this in the spirit in which it's offered — not as a punishment, but as a safety measure."
U.S. Sends 3 Million COVID-19 Vaccine Doses to Brazil
The United States is sending 3 million doses of Johnson & Johnson's COVID-19 vaccine to Brazil, as that country struggles with a surge in cases and its death toll climbs above 500,000.
Less than a third of Brazil's population has had at least one shot, and an average of 74,490 new cases per day were reported in the country in the last week -- an increase of 26 percent from the average two weeks ago, the Washington Post reported.
The Johnson & Johnson vaccine, which confers a high level of protection against virus cases, hospitalizations and deaths, has faced sagging demand in the United States. Both the U.S. Centers for Disease Control and Prevention and the U.S. Food and Drug Administration in April recommended a pause in its use after reports of a rare blood-clotting disorder in a small number of people who had received the vaccine. That decision dampened interest in the shot, state officials have said, the Post reported.
Just over half the J&J doses delivered to states so far have been administered, according to CDC data.
The vaccines will arrive in Brazil on Thursday, and are part of President Joe Biden's promise to send 80 million doses of COVID-19 vaccines to other nations by the end of the month, a White House official said, the Post reported.
Last weekend, the United States sent 2.5 million doses of Moderna's vaccine to Taiwan. Biden announced this month that the United States would buy 500 million doses of the Pfizer COVID-19 vaccine and send those to roughly 100 countries over the next year, the Post reported.
Consumer News