June 4, 2021
Health Highlights: June 4, 2021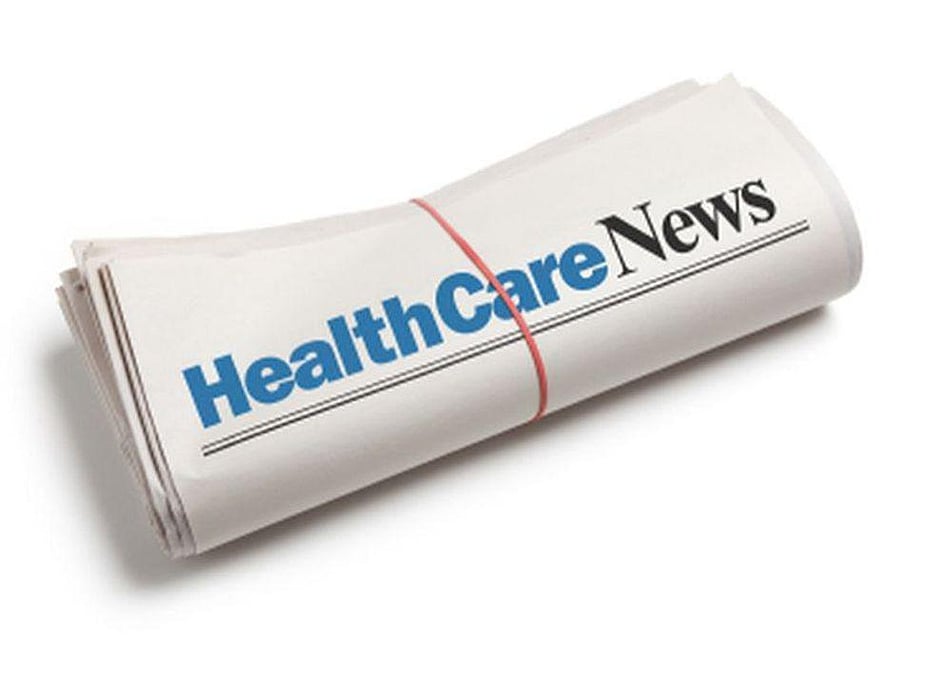 Infant Deaths Trigger Recall of Fisher-Price Soothers, Gliders
Hundreds of thousands of Fisher-Price 4-in-1 Rock 'n Glide Soothers and 2-in-1 Soothe 'n Play Gliders sold in the United States and Canada have been recalled after four U.S. infants died of suffocation.
The deaths occurred in the 4-in-1 Rock 'n Glide Soothers. The infants were placed on their backs unrestrained in the product and later found on their stomach, according to the U.S. Consumer Product Safety Commission (CPSC).
These incidents occurred between April 2019 and February 2020 and involved a 4-month old from Missouri, a 2-month old from Nevada, a 2-month old from Michigan and an 11-week old from Colorado.
No deaths have occurred in the 2-in-1 Soothe 'n Play Gliders, the CPSC said.
"These types of incidents are heart-breaking," Robert Adler, acting chair of the CPSC, said in an agency news release. "Loving parents put their babies in these products never expecting a tragedy. Inclined products, such as gliders, soothers, rockers and swings are not safe for infant sleep, due to the risk of suffocation."
About 120,000 4-in-1 Rock 'n Glide Soothers and 55,000 2-in-1 Soothe 'n Play Gliders were sold in the United States from January 2014 through December 2020, and about 55,000 2-in-1 Soothe 'n Play Gliders were sold from November 2018 through May 2021.
About 25,000 4-in-1 Rock 'n Glide Soothers and 27,000 2-in-1 Soothe 'n Play Gliders were sold in Canada.
Consumers should immediately stop using the recalled products and contact Fisher-Price for a refund., CPSC said. This can be done by going to the Fisher-Price website and clicking on Recall & Safety Alerts, or by calling toll-free at 855-853-6224 from 9 a.m. to 6 p.m. ET Monday through Friday.
Fauci Asks for Medical Records of Wuhan Researchers
Chinese officials should release the medical records of three Wuhan Institute of Technology researchers who reportedly got sick in 2019, to help clear up questions about the origins of the new coronavirus, Dr. Anthony Fauci said Thursday.
There is growing speculation that the SARS-CoV-2 coronavirus escaped from a Chinese lab.
"Did they really get sick, and if so, what did they get sick with?" Fauci said in an interview with the Financial Times, the Washington Post reported.
He may have been referring to a Wall Street Journal article that cited an intelligence report saying three researchers at the institute developed COVID-like symptoms in the fall of 2019, before the first cases were reported in the city of Wuhan.
Fauci also requested that China release the medical records of six miners who became ill after they went into a bat cave in the southern Chinese province of Yunnan in 2012. It's believed that a coronavirus from the cave was collected and studied at the institute, the Post reported.
"It is entirely conceivable that the origins of SARS-CoV-2 was in that cave and either started spreading naturally or went through the lab," Fauci told the Financial Times.
Many scientists believe the coronavirus probably jumped to humans through an intermediate animal host. But interest in the possibility that the virus leaked from a lab gained traction after President Joe Biden asked U.S. intelligence agencies to take a closer look at how the pandemic began.
COVID-19, the disease caused by the virus, has killed about 3.7 million people in under two years.
Teens Developed Heart Inflammation After COVID-19 Vaccination: Study
As U.S. health officials try to determine why some teens developed a type of heart muscle inflammation called myocarditis after receiving the Pfizer COVID-19 vaccine, a new study details seven cases where that happened.
The 14- to 19-year-old boys in several states received their shots in April or May, developed chest pain a few days later, and underwent heart imaging tests that confirmed myocarditis, the Associated Press reported.
None of them were critically ill and all were well enough to be sent home after two to six days of hospitalization, according to the study published online Friday in the journal Pediatrics.
Follow-up on the boys is needed to assess their outcomes, but it's likely the heart changes were temporary, study co-author Dr. Preeti Jaggi, an infectious disease specialist at Emory University, told the AP.
The cases echo reports from Israel in young men diagnosed after receiving Pfizer shots, the wire service said.
Last month, the U.S. Centers for Disease Control and Prevention alerted doctors that it was looking into a small number of reports of heart inflammation in teens and young adults after they received mRNA COVID-19 vaccines, the kind made by Pfizer and Moderna.
The Pfizer vaccine is available to those 12 and older, while the Moderna shot is still restricted to adults.
The CDC says it hasn't determined if there's a link to the vaccines, and urges everyone 12 and older to get vaccinated against COVID-19, which is far riskier than the vaccine, the AP reported.
Myocarditis can be caused by a variety of infections and by certain medications, and there have been rare cases after other types of vaccinations.
"I think we're in the waiting period where we need to see whether this is cause-and-effect or not," John Grabenstein of the Immunization Action Coalition, a former director of the Defense Department's immunization program, told the AP.
Immunization will save young lives: Among U.S. children younger than 18, there have been more than 4 million COVID-19 cases, more than 15,000 hospitalizations and at least 300 deaths, a Pediatrics editorial noted.
It said the heart inflammation cases warrant further investigation but ''the benefits of vaccination against this deadly and highly transmissible disease clearly far outweigh any potential risks," the AP reported.
Consumer News