June 9, 2021
Health Highlights: June 9, 2021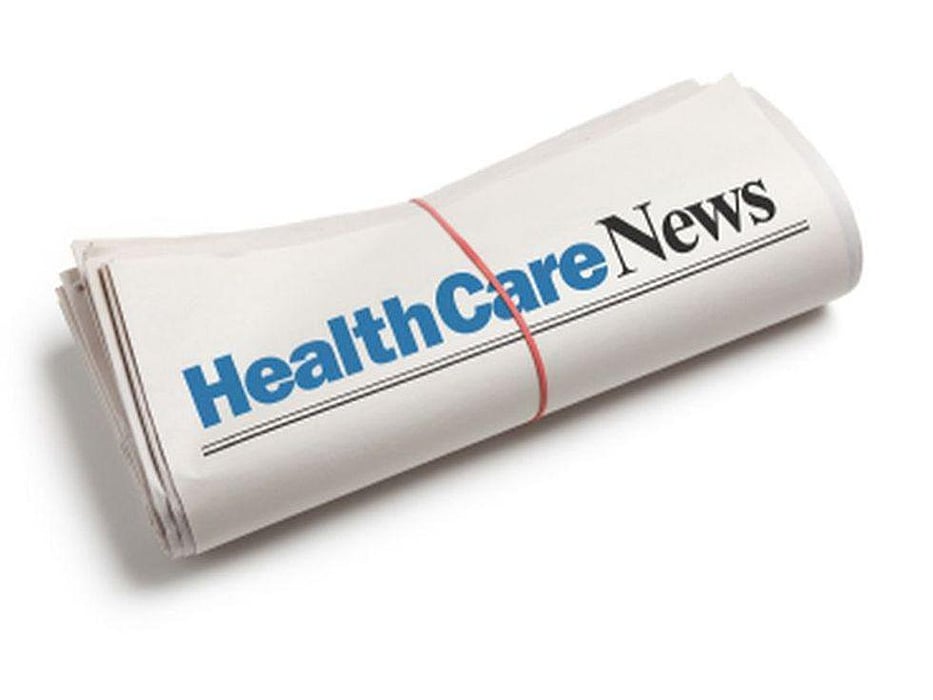 Neurologists' Group Say Police Must End Use of Neck Restraints
Chokeholds, strangleholds and other neck restraints should no longer be used in U.S. law enforcement, a new position statement from the American Academy of Neurology (ANN) says.
At a minimum, federal, state and local law enforcement and policymakers should classify neck restraints as a form of deadly force.
"Because of the inherently dangerous nature of these techniques, and because there is no amount of training or method of application of neck restraints that can mitigate the risk of death or permanent profound neurologic damage with these maneuvers, the American Academy of Neurology recommends prohibiting the use of neck restraints in law enforcement," Dr. Orly Avitzur, president of the nation's leading group of brain specialists, said in an academy news release.
The deaths of George Floyd, Eric Garner and others call into question whether these restraints are controllable, safe and non-lethal, and evidence clearly shows that restricting blood or oxygen flow to the brain, even briefly, can cause permanent injury, including stroke, mental impairment and death, according to the statement.
"The neurologic consequences that result from limiting blood flow or oxygen to the brain due to the use of neck restraints are potentially irreversible and entirely preventable," Avitzur said.
The statement also noted that people with underlying heart risk factors are more likely to suffer significant neurologic injury from neck restraints, and the United States has high rates of heart disease, particularly among people of color.
Urgent Global Action Needed to End AIDS: U.N.
A declaration calling for urgent action to end AIDS by 2030 was approved by the U.N. General Assembly Tuesday, which pointed out that the COVID-19 pandemic has slowed progress against AIDS.
Under the declaration, the assembly's 193 member nations commit to efforts such as reducing annual new HIV infections to under 370,000 and annual AIDS-related deaths to under 250,000 by 2025, eliminating all forms of HIV-related stigma and discrimination, and pushing hard for an HIV vaccine and a cure for AIDS, the Associated Press reported.
If there isn't a large boost in resources and coverage for those vulnerable and infected, "we will not end the AIDS epidemic by 2030," according to the assembly.
It noted that the COVID-19 pandemic has caused setbacks in fighting AIDS by "widening fault lines within a deeply unequal world and exposing the dangers of under-investment in public health, health systems and other essential public services for all and pandemic preparedness."
Washington State Offers Free Pot to People Who Get COVID-19 Shots
Washington state's efforts to encourage people to get COVID-19 vaccines have gone to pot.
The state's liquor and cannabis board has launched a promotion called "Joints for Jabs" that offers a free marijuana joint to adults 21 and older who receive a first or second COVID-19 shot, CBS News reported.
The program is effective now through July 12.
In another of a number of incentives in the state, the liquor and cannabis board allows liquor licensees to offer one free alcoholic beverage to people with proof of vaccination. That promotion runs until June 30.
Many states and the federal government offer a range of incentives to persuade people to get COVID-19 vaccines, CBS News reported.
The Biden administration wants to get at least one shot into the arms of 70% of American adults by July 4. Nearly 64 percent of U.S. adults have received at least one dose of vaccine so far.
State Department Eases Travel Advisories for Dozens of Countries
COVID-related travel advisories for dozens of countries were eased Tuesday by the U.S. State Department.
It said that 58 countries and territories were moved from the Level 4 (Do Not Travel) category to Level 3 (Reconsider Travel) category, and another 27 nations were moved to the first two levels that recommend increased caution or normal precautions, the Washington Post reported.
Japan, France, Italy, Spain, Greece, Switzerland, Canada and Mexico are among the countries no longer in the "Do Not Travel" category.
Another 15 countries were moved to the moderate level, and 34 were placed in the low level, the Post reported.
The state department's move follows changes to the U.S. Centers for Disease Control and Prevention travel health notices in which 62 destinations were switched from the highest warning level to the second-highest.
The CDC says Americans visiting countries in the second-highest level should be fully vaccinated, and unvaccinated people should avoid nonessential travel to those locations, the Post reported.
Expiration Date Looming for Millions of Johnson & Johnson COVID-19 Vaccine Doses
U.S. federal and state health officials are trying to administer as many doses as possible of the Johnson & Johnson COVID-19 vaccine as millions of unused shots are set to expire this month.
One reason for the large cache of unused doses is the temporary pause in use of the vaccine in April due to concerns about a rare, severe type of blood clot, the Washington Post reported.
Research into extending the shelf life of the one-dose vaccine is ongoing, according to a Johnson & Johnson official, the Post reported. Currently, it can be refrigerated for three months.
Federal health officials are also trying to find ways to extend the life of the doses and encouraging governors to consult with the U.S. Food and Drug Administration about proper storage, White House coronavirus adviser Andy Slavitt said at a news conference Tuesday, the Post reported.
However, Slavitt conceded that some of the hundreds of millions of doses that have been distributed in the United States will go unused.
"There is a very, very small fraction of doses that have been sent out to states that will ultimately not be used," Slavitt said.
Consumer News