May 21, 2014
ATS: AMG 157 Offers Relief for Allergen-Induced Asthma
Findings support thymic stromal lymphopoietin's role in allergen airway responses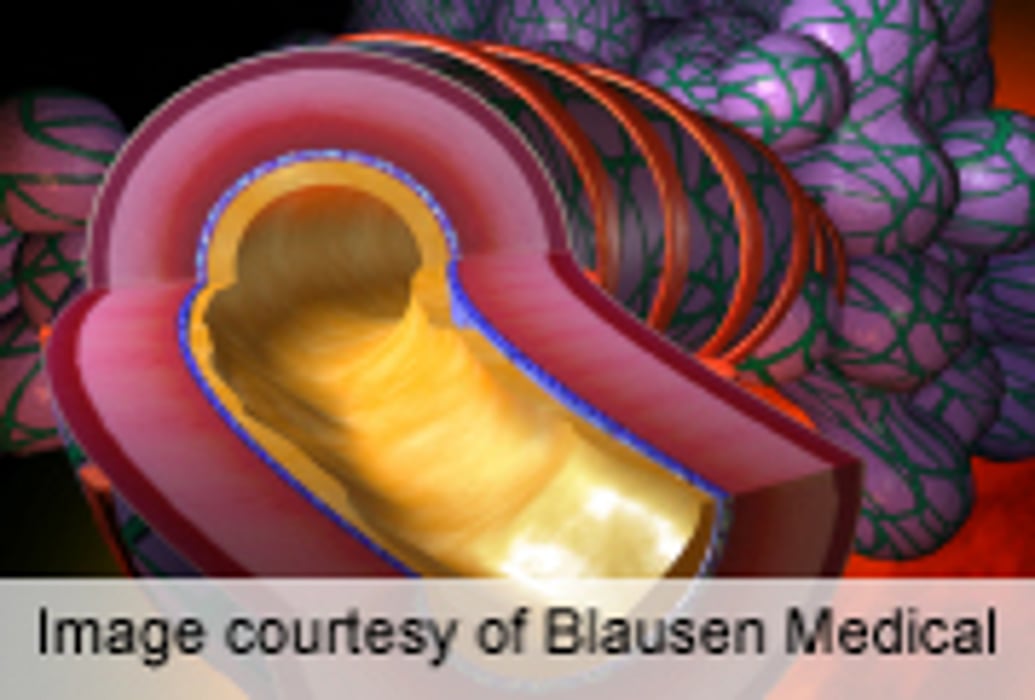 WEDNESDAY, May 21, 2014 (HealthDay News) -- Twelve weeks of the novel AMG 157 antibody treatment may benefit patients with poorly controlled asthma, according to a study published online May 20 in the New England Journal of Medicine. This research was published to coincide with the annual meeting of the American Thoracic Society, held from May 16 to 21 in San Diego.
Gail M. Gauvreau, Ph.D., from McMaster University in Hamilton, Canada, and colleagues randomized 31 patients with mild allergies to receive three monthly doses of AMG 157 (700 mg) or placebo intravenously. Allergen challenges were conducted on days 42 and 84. Maximum percentage decrease in the forced expiratory volume in one second (FEV1) was measured.
The researchers found that AMG 157 cut most measures of allergen-induced early and late asthmatic responses. Compared to the placebo group, during the late response, FEV1 was 34 percent smaller in the AMG-157 group on day 42 (P = 0.09) and 45.9 percent smaller on day 84 (P = 0.02). There were also significant decreases in levels of blood and sputum eosinophils before and after the allergen challenge with AMG 157. There were no serious adverse events reported.
"Treatment with AMG 157 reduced allergen-induced bronchoconstriction and indexes of airway inflammation before and after allergen challenge," the authors write.
The study was funded by Amgen, the manufacturer of AMG 157.
Physician's Briefing