December 6, 2019
Introducing Foods Early May Cut Development of Food Allergies
Factors ID'd in nonadherence, family challenges to early introduction, consumption of allergenic foods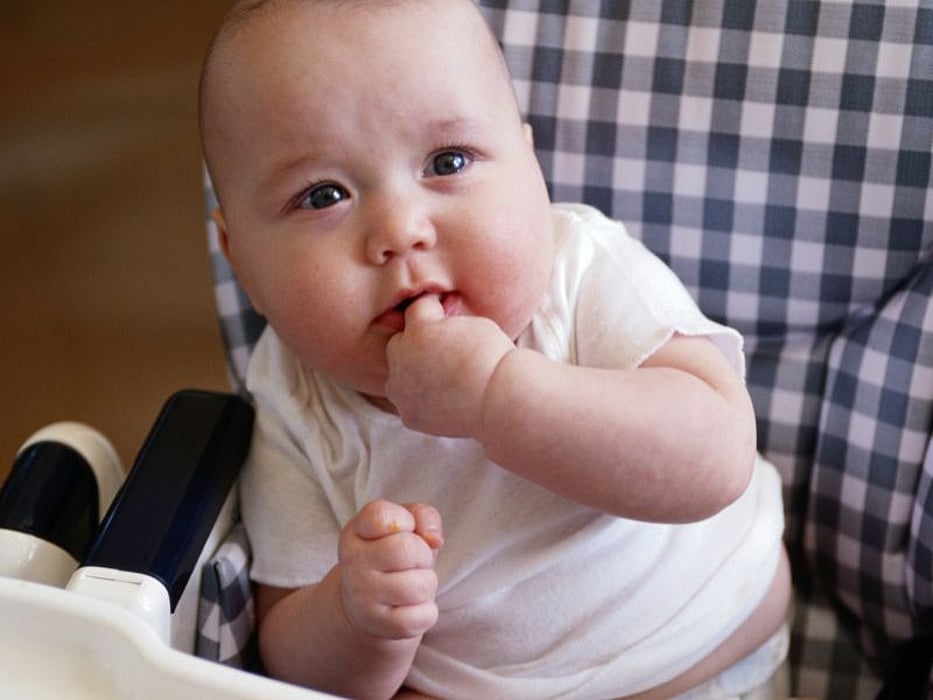 FRIDAY, Dec. 6, 2019 (HealthDay News) -- Early introduction of allergenic foods may prevent the development of food allergy in certain infants at high risk, although adherence to early introduction is low, according to three studies published in the December issue of the Journal of Allergy and Clinical Immunology.
Michael R. Perkin, Ph.D., from the University of London, and colleagues examined whether infants at high risk for developing a food allergy benefit from early introduction in a secondary intention-to-treat analysis of the Enquiring About Tolerance (EAT) study. The researchers found that among infants at high risk for developing food allergy (i.e., at enrollment, sensitization to one or more foods, sensitization to egg, or eczema of increasing severity), a significantly lower percentage of infants in the early introduction group (EIG) compared with the standard introduction group developed food allergy to one or more foods.
In a second study, noting that only 42 percent of the EIG met the per-protocol criteria, Perkin and colleagues examined factors that were associated with nonadherence in the EAT study. The researchers found that at enrollment, increased maternal age, nonwhite ethnicity, and lower maternal quality of life were independently and significantly associated with overall nonadherence in the EIG in adjusted analyses. In the third study, Paula Voorheis, from the London School of Hygiene and Tropical Medicine, and colleagues identified three main challenges to allergenic food consumption among EIG families: Children refused to eat the allergenic food, caregivers were concerned that allergenic foods might cause reactions, and practical issues with the regimen made it difficult for caregivers to persist.
"Our research adds to the body of evidence that early introduction of allergenic foods may play a significant role in curbing the allergy epidemic," Perkin said in a statement.
Abstract/Full Text - Perkin 1
Abstract/Full Text - Perkin 2
Abstract/Full Text - Voorheis
Physician's Briefing