October 3, 2016
Prevalence of Allergic Sensitization Increases With Age
Sensitization before age 7 to 8 years linked to family history of allergy, urban living, male sex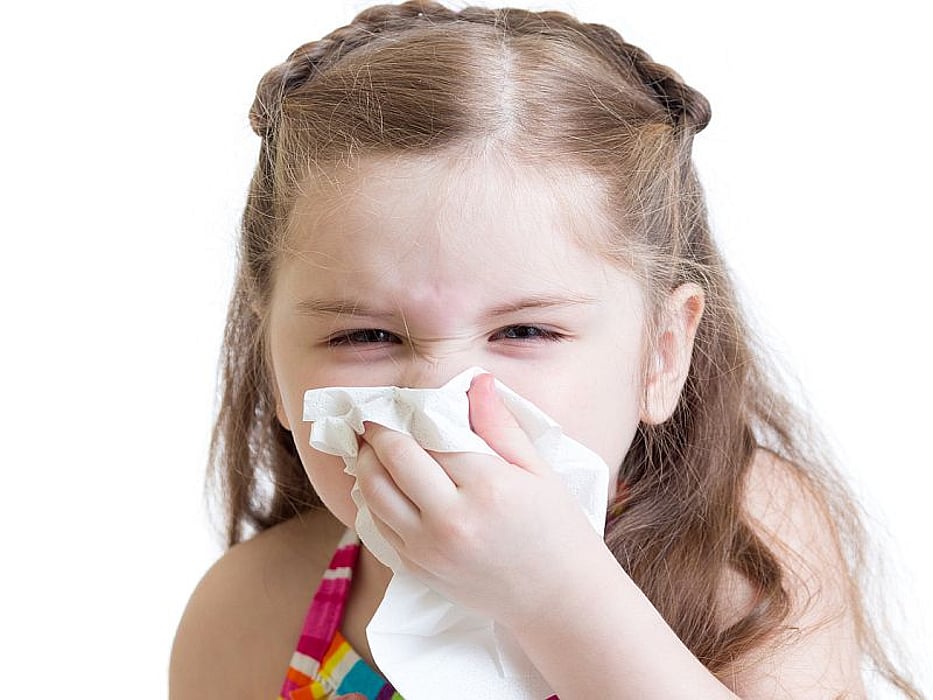 MONDAY, Oct. 3, 2016 (HealthDay News) -- The prevalence of allergic sensitization increases with age, according to a study published online Sept. 23 in Allergy.
Eva Rönmark, Ph.D., from Umeå University in Sweden, and colleagues examined the incidence and persistence of airborne allergen sensitization among 2,148 children aged 7 to 8 years who participated in a parental questionnaire and skin prick tests (SPTs) for 10 airborne allergens. The protocol was repeated at age 11 to 12 and 19 years. Overall, 1,516 children participated at all three time points.
The researchers found that the prevalence of any positive SPT increased from 20.6 to 30.6 to 42.1 percent at ages 7 to 8, 11 to 12, and 19 years, respectively. For children aged 7 to 8 years, the primary sensitizers were animals (16.3 percent), followed by pollen (12.4 percent). Sensitization by mites and mold was low. There was variation in the mean annual incidence of any positive SPT from 2.8 to 3.4/100 per year. Sensitization before age 7 to 8 years correlated with family history of allergy, urban living, and male sex (odds ratios, 2.1, 1.9, and 1.3); negative correlations were seen for birth order and having a furry animal at home (odds ratios, 0.8 and 0.7). Only family history of allergy was associated with incidence after age 11 to 12 years.
"The increasing prevalence of allergic sensitization by age was explained by high incidence and persistence," the authors write.
Abstract
Full Text (subscription or payment may be required)
Physician's Briefing