November 8, 2013
ACAAI: Moms' Immunotherapy May Cut Offspring Allergy Risk
After controlling for confounding variables, non-significant trend toward decreased odds of allergy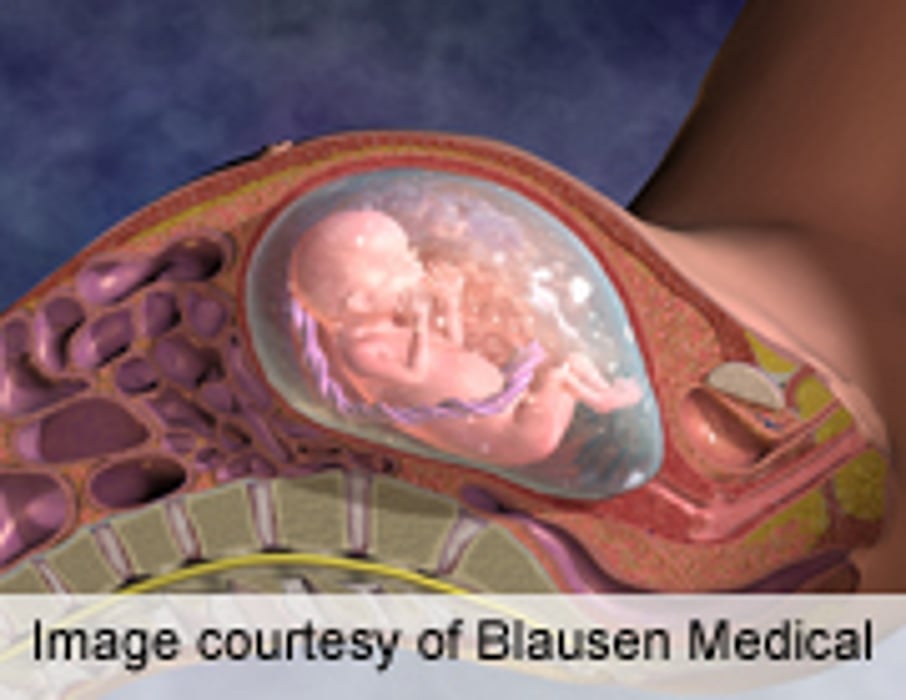 FRIDAY, Nov. 8 (HealthDay News) -- Mothers' receipt of immunotherapy during pregnancy may reduce the risk of any type of allergy in offspring, according to a study presented at the annual meeting of the American College of Allergy, Asthma & Immunology, held from Nov. 7 to 12 in Baltimore.
Jay Lieberman, M.D., from Le Bonheur Children's Hospital in Memphis, Tenn., and colleagues performed a pilot study to examine the correlation between immunotherapy in mothers and allergic disease status in offspring. One hundred forty-three women, aged 18 to 48 years, with a physician diagnosis of allergic rhinitis were surveyed to assess immunotherapy history and presence of allergic disease in their 277 biological children.
The researchers found that treatment with immunotherapy while pregnant was not associated with the prevalence of allergic disease in offspring in univariate analysis. However, after controlling for breastfeeding, gender, presence of older siblings, and father's allergic status, receipt of immunotherapy while pregnant correlated with a non-significant trend toward decreasing child allergy rates for any type of allergy (odds ratio, 0.84; 95 percent confidence interval, 0.38 to 1.84).
"More research is needed to understand if mothers can truly prevent allergies in their children by receiving allergy shots during or before pregnancy," Lieberman said in a statement. "However, these study results show there is a strong association which is very encouraging as allergists explore this possibility."
Physician's Briefing