November 28, 2017
Guidance Issued for Seasonal Allergic Rhinitis Pharmacologic Tx
Recommendation for monotherapy with intranasal corticosteroid over intranasal corticosteroid combo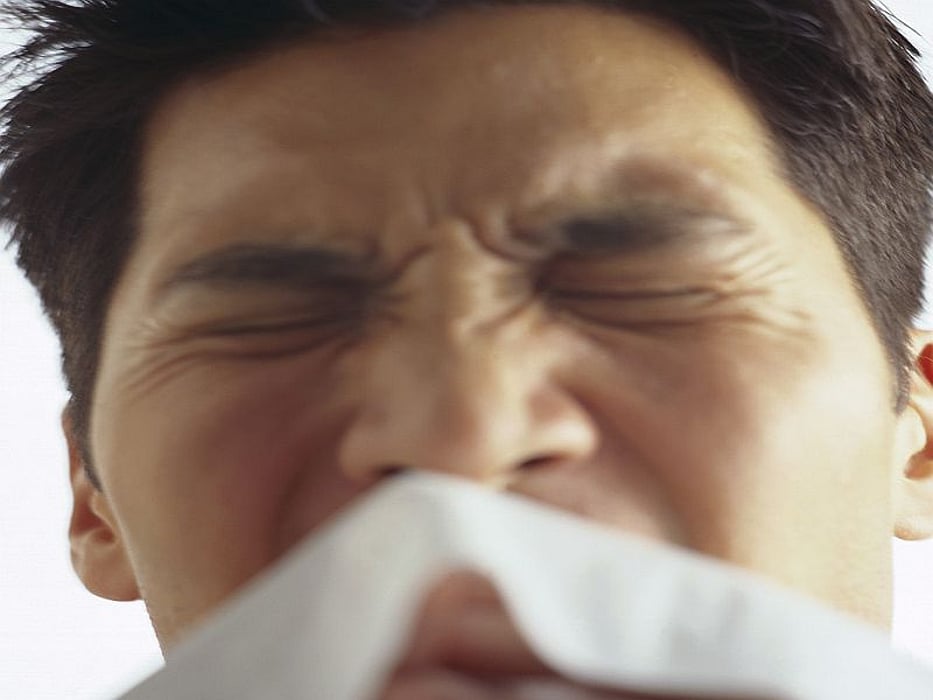 TUESDAY, Nov. 28, 2017 (HealthDay News) -- A workgroup from the Joint Task Force on Practice Parameters has reviewed evidence and provided guidance for health care providers regarding treatment of seasonal allergic rhinitis in patients aged 12 years or older. The clinical guideline was published online Nov. 28 in the Annals of Internal Medicine.
Dana V. Wallace, M.D., from Nova Southeastern University in Fort Lauderdale, Fla., and colleagues identified studies that addressed the efficacy and adverse effects of single or combination pharmacotherapy for seasonal allergic rhinitis to update a prior systematic review.
The researchers developed recommendations about initial treatment approaches. For persons aged 12 years or older, monotherapy with an intranasal corticosteroid should be routinely prescribed for initial treatment of seasonal allergic rhinitis, rather than an intranasal corticosteroid in combination with an oral antihistamine (strong recommendation). An intranasal corticosteroid should be used rather than a leukotriene receptor antagonist for initial treatment of seasonal allergic rhinitis in persons aged 15 years or older (strong recommendation). For initial treatment of moderate-to-severe seasonal allergic rhinitis, the clinician may recommend a combination of intranasal corticosteroid and an intranasal antihistamine in persons aged 12 years or older (weak recommendation).
"When treating patients with seasonal allergic rhinitis, clinicians need to use their expertise to assist patients in evaluating the best treatment choice through shared decision making; consider the potential for benefit as well as the potential for harm, the burden, and the cost of combination therapy; and allow patients to express their values and preferences and participate in the decision-making process," the authors write.
Several authors disclosed financial ties to the pharmaceutical industry.
Physician's Briefing