March 3, 2009
Animals Respond to Acupuncture's Healing Touch
Specially trained vets are using ancient treatment to fight illness, pain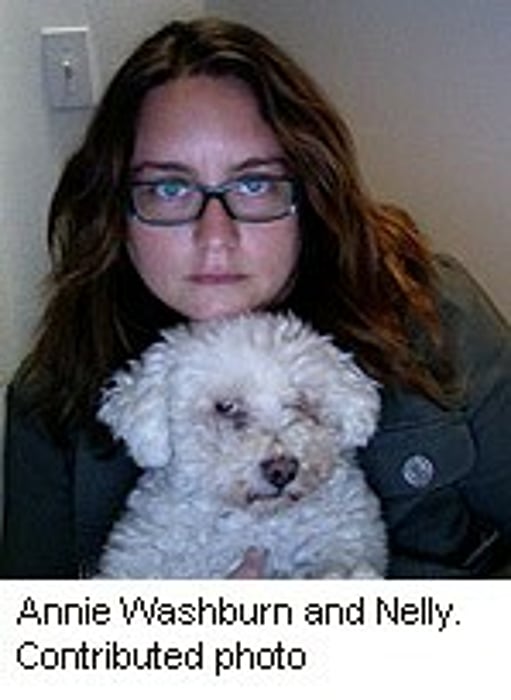 TUESDAY, March 3, 2009 (HealthDay News) -- After surgery for a ruptured disk two years ago, Nelly's legs remained extremely weak. She could barely move, became lethargic and lost her appetite.
Things were looking grim, but then a concerned friend took the 10-year-old to an acupuncturist, who treated her three times in half-hour sessions.
"Almost immediately after the first treatment, Nelly's energy went from zero to 100," recalled that friend, Annie Washburn, who works as a community organizer in New York City. Nelly became more mobile, ate more and resumed regular bowel movements. "She bounced back in a way that seemed miraculous," Washburn said
It's a story that might be familiar to people who've benefited from the ancient healing technique. But Nelly, who lives with Washburn, is a frisky, fluffy bichon frise.
"I'm not really into alternative therapies, that's not my thing," Washburn stressed. "But this was really unbelievable."
Dr. Leilani Alvarez, the veterinary acupuncturist who treated Nelly, confessed that even she was once a bit skeptical of what acupuncture could do for four-footed patients.
But hundreds of successful cases later, "it's far surpassed my expectations," said Alvarez, who practices animal acupuncture and traditional veterinary medicine -- often in combination -- at Katonah Bedford Veterinary Center in Bedford Hills, N.Y.
Alvarez noted that many of the referrals she gets are for animals that have not fared well with conventional drugs or other Western medical approaches. In one case, a woman brought a beloved, aging dog to Alvarez's clinic after a gradual weakening of the dog's hind legs had led to fecal incontinence.
"As you can imagine, not many owners can tolerate that for very long," Alvarez said. All the usual treatments had failed to work, and the woman was distraught, even considering euthanizing her pet.
That didn't happen. "I started acupuncture on that dog, and after just two treatments, the fecal incontinence resolved," Alvarez said.
Experts point out that animals have been treated with acupuncture therapy from the very beginning. In fact, Chinese records that go back thousands of years describe the use of healing needles on horses and other livestock.
One common myth: Many people believe that patients must "believe" in acupuncture for it to work, ruling out its use in animals.
"But actually, it doesn't require any higher brain processes to function," Alvarez said. "It simply works because of what it stimulates physiologically in the body when you insert a needle into these points that have been studied for thousands of years."
The points, referred to as loci, represent important locations for nerves and blood vessels that, when manipulated, somehow aid healing, experts say. Acupuncture works in humans, horses, dogs, cats and other mammals "because all our bodies share similar features," explained Dr. Mark Crisman, a professor at the Virginia-Maryland Regional College of Veterinary Medicine who specializes in treating larger animals, such as horses.
Over time, he said, veterinary acupuncturists have created "transpositional maps" that shifted the well-known acupuncture points of the human body to animals. This wasn't always easy. "Obviously, horses don't have five fingers like people do," Crisman said. "So, the experts took the points that were equivalent to points on our hands and transposed them around the hooves."
Today, Crisman teaches a certifying course at the International Veterinary Acupuncture Society, which lists more than 2,000 members worldwide, with hundreds practicing in the United States. Two other centers -- one at the Chi Institute in Florida and another at Colorado State University -- offer degrees in the practice.
Crisman said that veterinary acupuncture has proven effective in healing or easing the symptoms of arthritis, acute injuries, hip dysplasia, respiratory disorders, immune system ailments and a host of other problems. It appears to work on a wide range of livestock and household pets, even creatures as small as gerbils and birds. Some specialists have used acupuncture to enhance the fertility of Kentucky racehorses, Crisman said.
A small minority of animal patients balk at the idea of having needles poked in them, the experts said, but most actually appear to enjoy their treatments. That may be because acupuncture seems to release natural painkillers called endorphins.
"Usually by the second or third treatment, they … will just lie down, ready for their treatment," Alvarez said. "I have one cat that's known in the rest of the practice as a rather fractious cat. But this cat will literally purr during his treatment."
Both Alvarez and Crisman stressed that while acupuncture sometimes works well on its own, it is often best used alongside Western medicine. "If you have an infection, for example, and perhaps the infection is a result of poor circulation to that area, then you can improve the circulation [with acupuncture] and use the antibiotics to kill the bugs," Alvarez said.
According to the experts, pet owners who decide to seek out an acupuncturist should make sure the practitioner is certified by one of the three U.S. centers, guaranteeing that the person has undergone the required months of rigorous training.
For her part, Washburn worries that too many pet owners don't recognize acupuncture as a potential treatment option.
"I sometimes see people on the street with a dog that's wobbly or it looks like it's limping, an older dog in pain," Washburn said. "I always tell the owners that they should try it. They probably think I'm crazy. But I'm fully convinced that it extended the life of my beloved pet."
More information
The International Veterinary Acupuncture Society has more on veterinary acupuncture.
SOURCES: Mark Crisman, D.V.M., professor, clinical services/medicine, Virginia-Maryland Regional College of Veterinary Medicine, Blacksburg, Va., and certifying instructor, International Veterinary Acupuncture Society, Fort Collins, Colo.; Leilani Alvarez, D.V.M., Katonah Bedford Veterinary Center, Bedford Hills, N.Y.; Annie Washburn, New York City
Consumer News