May 10, 2021
American College of Physicians, April 29-May 1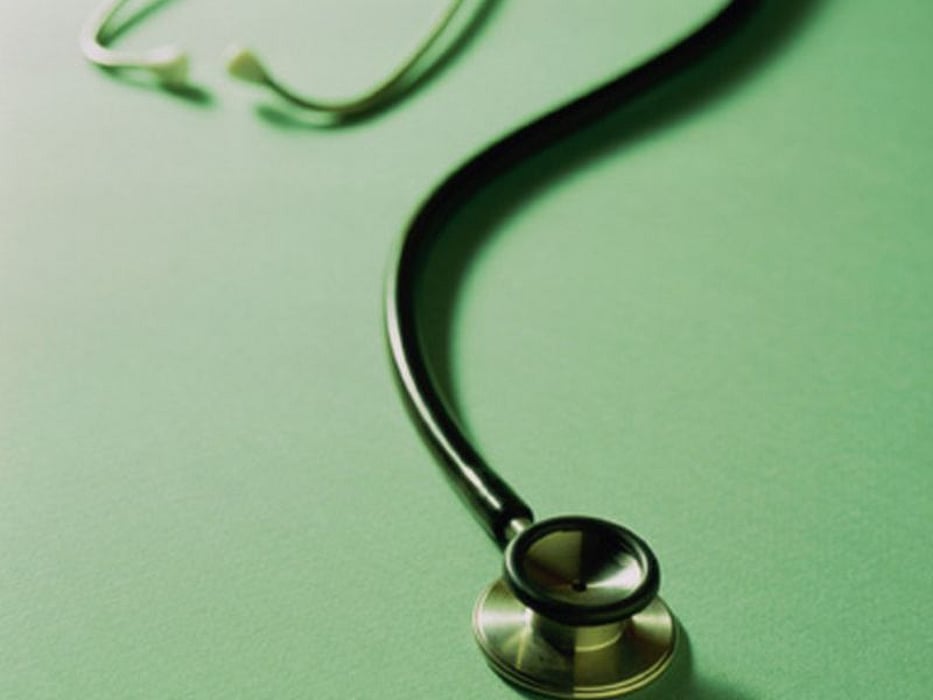 The annual meeting of the American College of Physicians was held virtually this year from April 29 to May 1 and attracted participants from around the world, including internists, adult medicine specialists, subspecialists, medical students, and allied health professionals. The conference highlighted recent advances in the prevention, detection, and treatment of illnesses in adults, with presentations focusing on updates in neurology, oncology, infectious diseases, endocrinology, and cardiology.
During one presentation, Michael Ashburn, M.D., of the Penn Pain Medicine Center in Philadelphia, discussed nonopioid treatment interventions for chronic pain, the use of opioids for acute pain, patient selection for the use of opioids to treat noncancer pain, and how to taper and discontinue opioids in patients with chronic noncancer pain.
Ashburn noted that it is critical to evaluate patients with chronic noncancer pain for depression, anxiety, and pain catastrophizing. Concurrent management of these conditions can be effective in lowering the patient's pain experience. He noted that there are several effective treatment options for chronic pain, including cognitive behavioral therapy, mindfulness, activating physical therapy, aquatic therapy, yoga, and tai chi.
"With regard to acute pain, pain care following injury or surgery is important, but pain treatment can lead to patient harm. Multimodal care, which includes use of acetaminophen, nonsteroidal anti-inflammatory drugs, early mobilization, and regional anesthesia techniques, is very effective, and can minimize or 'right-size' the use of opioids in this setting," Ashburn said. "Opioids, when used, need to be administered at the lowest effective dose for the shortest duration of time. We reviewed and discussed proper patient selection and monitoring when opioids are used for chronic noncancer pain. We discussed how one can properly lower then stop chronic opioids when it is medically indicated to do so."
During another presentation, Rachel Brook, M.D., of the University of California at Los Angeles, offered a comparison and review of the U.S. Preventive Services Task Force (USPSTF) 2018 guidelines and the American Cancer Society (ACS) 2020 guidelines for cervical cancer screening.
Brook discussed new changes in the ACS 2020 guidelines, which include changing the age to start screening to 25 years (versus 21 years) and the recommendation that primary human papillomavirus alone should be considered the preferred strategy for screening for cervical cancer.
"The most important point to emphasize is to screen. All of the three acceptable screening strategies recommended by both the USPSTF and ACS are so close in efficacy at reducing cervical cancer risk that the most important thing a primary care provider can do is to screen with whatever test is most accessible," Brook said. "The vast majority of people who have increased burden of cervical cancer incidence and mortality remain in underrepresented patient populations, as well as those with limited access to care. While we have overall increased cervical cancer screening in the United States, we still need to improve screening and, notably, adequate follow-up and treatment to these vulnerable populations, which include African American, Hispanic, American Indian/Alaska Native populations, as well as White women in geographically isolated areas of the United States."
In a presentation on the topic of telemedicine, Romela Petrosyan, M.D., of Massachusetts General Hospital and Brigham and Women's Hospital in Boston, offered various tips and tricks that physicians may use in their clinical practice as they evaluate patients over telemedicine video visits.
Petrosyan reviewed five key physical exam areas, including general, cardiovascular, respiratory, abdominal, and skin exams, and identified creative methods that physicians may use to maximize the information gathered from a telemedicine examination. Petrosyan also summarized the Association of American Medical Colleges new standards of practice/competency measures for telemedicine.
"Some of the key teaching points from this presentation were to educate and prepare patients prior to the telehealth visit so that they are ready to share findings from home devices and understand how we may conduct the physical exam over video. It's helpful to involve a trusted caretaker or family member who may assist in conducting the physical exam. It's important to be mindful of the camera positioning and how to guide the patient throughout the visit depending on whether the camera positioning is static or dynamic," Petrosyan said. "Observing the home environment, acuity of the situation, and patient's cognition and understanding of the visit should allow the physician to determine whether it's appropriate for the visit to be done virtually and whether an in-person evaluation would be necessary."
In a presentation addressing heart disease screening, Donald Lloyd-Jones, M.D., of Northwestern University in Chicago, provided an overview of current approaches to cardiovascular risk assessment and decision-making for primary prevention of cardiovascular disease, as outlined in the 2017 blood pressure, 2018 cholesterol, and 2019 primary prevention guidelines.
Jones highlighted the steps needed to appropriately address an individual patient's cardiovascular risk, including principles of shared decision-making, which is key to enhancing patient satisfaction with the decision regarding preventive therapies, and to enhancing patient adherence with the plan that is chosen. He stressed that the underlying principle is that the intensity of prevention efforts and the decision about whether to use drug therapy and lifestyle changes versus lifestyle changes alone should depend on the risk level of the patient. The steps include calculating the risk, personalizing the risk, and reclassifying the risk.
"Using the approach outlined above leads to better decisions and more targeted treatment for patients who are most likely to benefit from drug therapy to reduce their risk for cardiovascular disease," Lloyd-Jones said.
Physician's Briefing