February 19, 2016
High-Dose Sugammadex Speeds Reversal of Neuromuscular Block
Shorter recovery time from deep neuromuscular blockade with 4 mg/kg−1 of ideal body weight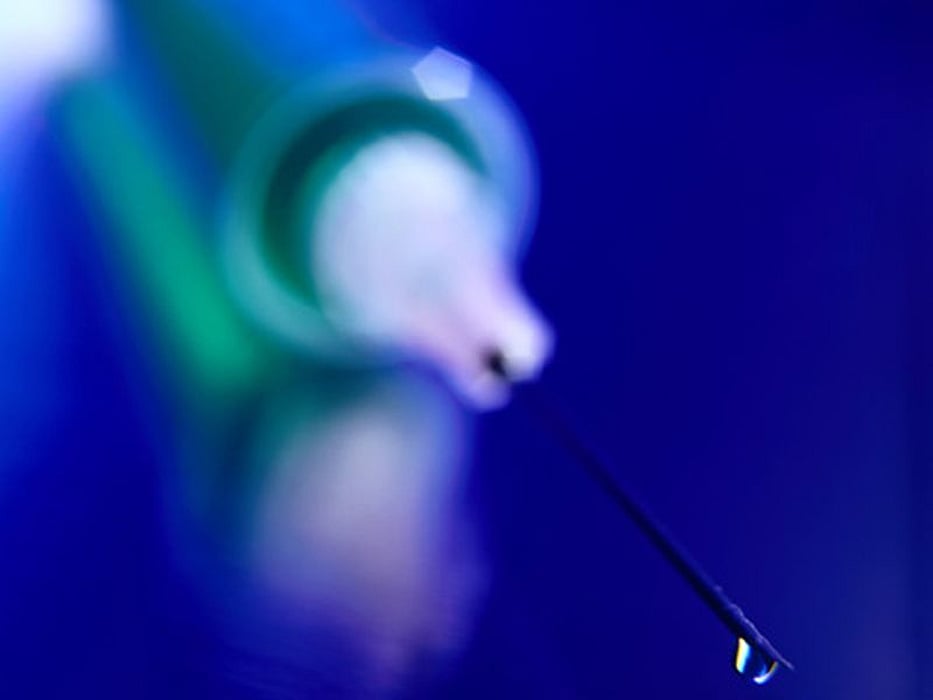 FRIDAY, Feb. 19, 2016 (HealthDay News) -- Sugammadex at a dose of 4 mg/kg−1 of ideal body weight allows for shorter reversal of deep neuromuscular blockade in morbidly obese patients, according to a study published in the March issue of Anaesthesia.
Thibault Loupec, M.D., from the University of Poitiers in France, and colleagues conducted a single-center randomized trial in 50 morbidly obese patients. Neuromuscular blockade was monitored using acceleromyography at the adductor pollicis. Patients were randomized to sugammadex 4 mg/kg−1 (high-dose group), 2 mg/kg−1 (middle-dose group), and 1 mg/kg−1 (low-dose group) of ideal body weight at the end of surgery with deep rocuronium-induced neuromuscular blockade.
The researchers found that the mean recovery time from deep neuromuscular blockade was significantly shorter in the high-dose group versus the middle- or low-dose group after administration of the first dose of sugammadex (255 versus 429 and 581 seconds, respectively; P < 0.001). For the high-, middle-, and low-dose groups, success rates were 93, 77, and 22 percent, respectively, from neuromuscular blockade reversal defined by a train-of-four ≥0.9 within 10 minutes after sugammadex administration (P < 0.05 compared with the lose-dose group).
"In morbidly obese patients, 4 mg/kg−1 of ideal body weight of sugammadex allows suitable reversal of deep rocuronium-induced neuromuscular blockade," the authors write. "Monitoring remains essential to detect residual curarisation or recurarisation."
One author disclosed financial ties to Merck Sharp & Dohme.
Abstract
Full Text (subscription or payment may be required)
Physician's Briefing