February 27, 2014
Myocardial Injury Predicts Death After Noncardiac Surgery
Few patients with myocardial injury after noncardiac surgery experience ischemic symptoms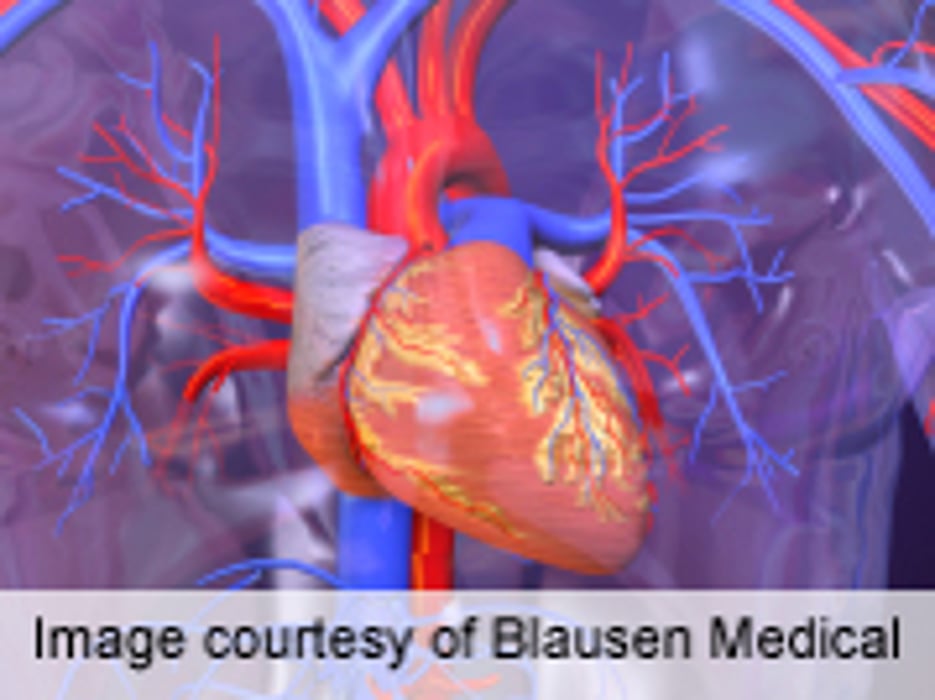 THURSDAY, Feb. 27, 2014 (HealthDay News) -- Myocardial injury after noncardiac surgery (MINS) is common and is an independent predictor of mortality, according to a study published in the March issue of Anesthesiology.
Fernando Botto, M.D., from the Population Health Research Institute in Hamilton, Canada, and colleagues investigated the diagnostic criteria, characteristics, predictors, and outcomes of MINS. Data were collected for an international cohort of 15,065 patients aged ≥45 years who underwent in-patient noncardiac surgery. Troponin T (TnT) was measured during the first three days after surgery, and those with a TnT ≥0.04 ng/mL were assessed for ischemic features.
The researchers found that, irrespective of the presence of an ischemic feature, elevated troponin after noncardiac surgery independently predicted 30-day mortality. A peak TnT ≥0.03 ng/mL, judged due to myocardial ischemia, was considered the diagnostic criterion for MINS. MINS independently predicted 30-day mortality (adjusted hazard ratio, 3.87), and of all the perioperative complications, MINS had the highest population-attributable risk (34.0 percent). MINS was seen in 8.0 percent of patients. Among patients with MINS, 15.8 percent experienced an ischemic symptom, while more than half (58.2 percent) did not experience an ischemic feature and would not have met the universal myocardial infarction definition.
"Among adults undergoing noncardiac surgery, MINS is common and associated with substantial mortality," the authors write.
Roche Diagnostics provided the Troponin T assays and some financial support for the VISION Study.
Physician's Briefing