April 25, 2014
SLIP-2 Tops Original SLIP Model for ID'ing Post-Op ARDS
Updated model outperforms original surgical lung injury prediction tool for patients at risk of ARDS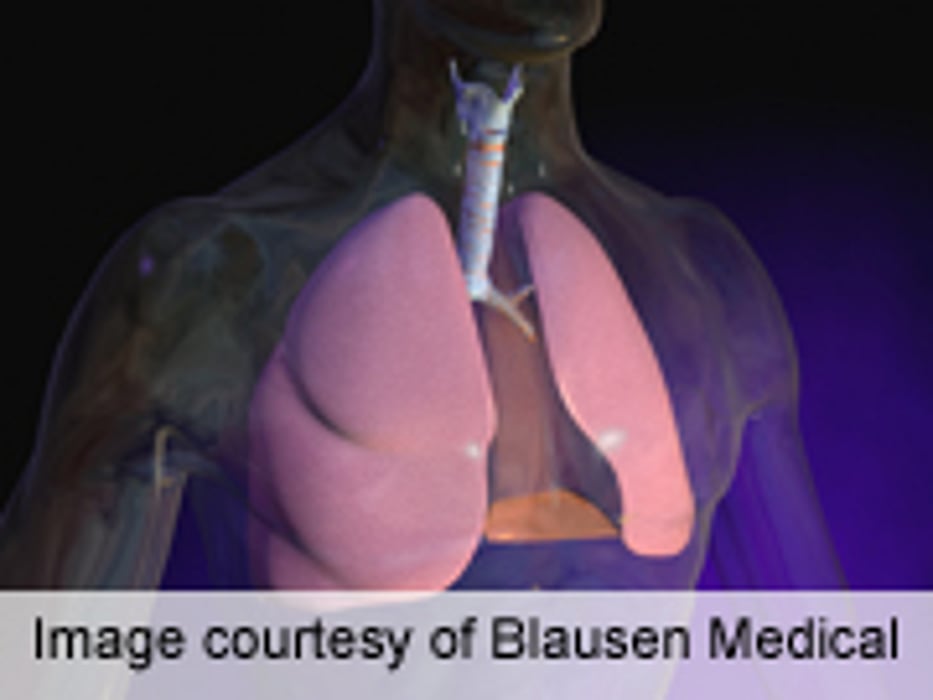 FRIDAY, April 25, 2014 (HealthDay News) -- The updated surgical lung injury prediction 2 (SLIP-2) model outperforms the original SLIP model for identifying patients at risk for postoperative acute respiratory distress syndrome (ARDS), according to a study published in the May issue of Anesthesiology.
Daryl J. Kor, M.D., from the Mayo Clinic in Rochester, Minn., and colleagues conducted secondary analysis of a multicenter, prospective cohort investigation assessing high-risk patients undergoing surgery. A parsimonious risk-prediction model was developed utilizing preoperative ARDS risk factors and risk modifiers.
The researchers found that 7.5 percent of the 1,562 at-risk patients developed ARDS. Independent predictors of ARDS included: sepsis, high-risk aortic vascular surgery, high-risk cardiac surgery, emergency surgery, cirrhosis, admission location other than home, increased respiratory rate (20 to 29 and ≥30 breaths/minute), fraction of inspired oxygen >35 percent, and oxygen saturation <95 percent. In this heterogeneous cohort with baseline risk factors for ARDS the original SLIP score performed poorly (area under the receiver operating characteristic curve, 0.56), while the SLIP-2 score performed well (area under the receiver operating characteristic curve, 0.84). Similar discrimination was observed in internal validation, with an area under the receiver operating curve of 0.84.
"If validated in an independent sample, this tool may help identify surgical patients at high risk for ARDS," the authors write.
Physician's Briefing