October 15, 2012
ASA: Spanish Speakers Less Likely to Use Epidural in Labor
Almost all women who want an epidural get one; use less likely for Spanish versus English speakers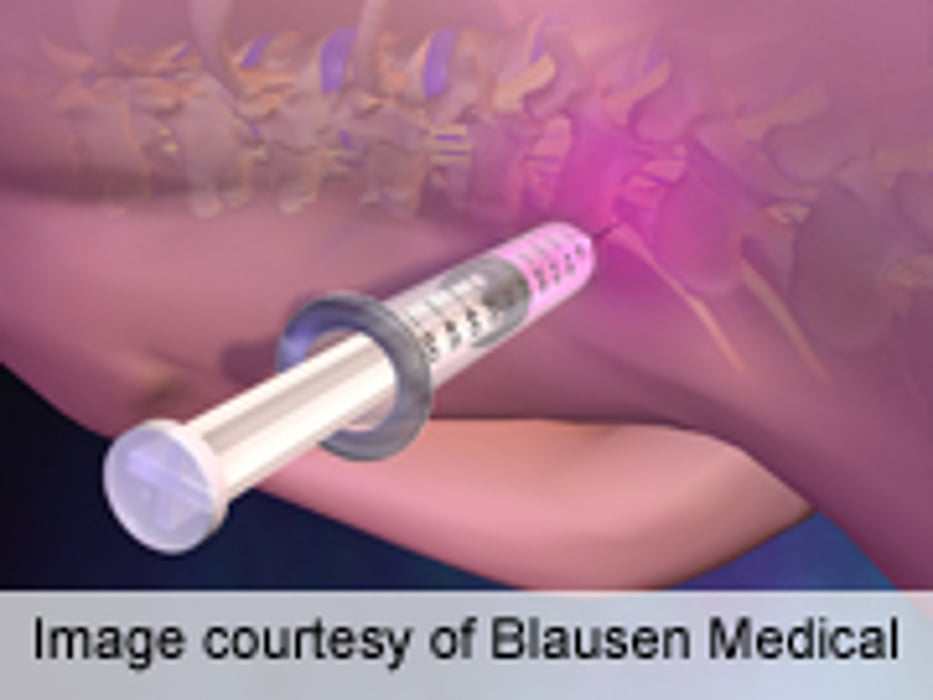 MONDAY, Oct. 15 (HealthDay News) -- Among Hispanic women, Spanish speakers are less likely than English speakers to request and receive epidural analgesia for labor pain, according to a study presented at the annual meeting of the American Society of Anesthesiologists, held from Oct. 13 to 17 in Washington, D.C.
Paloma Toledo, M.D., M.P.H., from Northwestern University in Chicago, and colleagues conducted a retrospective cross-sectional study to examine whether there are differences in epidural analgesia use for labor pain based on primary spoken language. Electronic medical record data were extracted for 1,424 Hispanic women over a three-year period.
The researchers found that the rate of epidural analgesia use for labor pain was significantly lower for Spanish-speaking (66 percent) than for English-speaking (81 percent) women. Of those women who wanted an epidural, 96 percent received one. Primary language, marital status, insurance, age, and income all correlated significantly with epidural use, in univariate analysis. After controlling for the other variables, in multivariate analysis, Spanish-speaking women were less likely to use epidural analgesia than English-speaking women (adjusted odds ratio, 0.60). Epidural use was also less likely among women who were uninsured and those 16 to 19 years of age.
"The study is important because it reveals a health care delivery disparity among Hispanic women based on spoken language," Toledo said in a statement. "These findings, along with future research, will help us identify and target interventions, whether they are at the system, provider, or patient level, to better educate Spanish-speaking Hispanic women about their pain relief options during labor."
Physician's Briefing