July 19, 2021
Arthritis Rate ID'd After Posterior Shoulder Stabilization
Incidence of glenohumeral arthritis 1.7 per 100 person-years for posterior shoulder instability requiring surgical fixation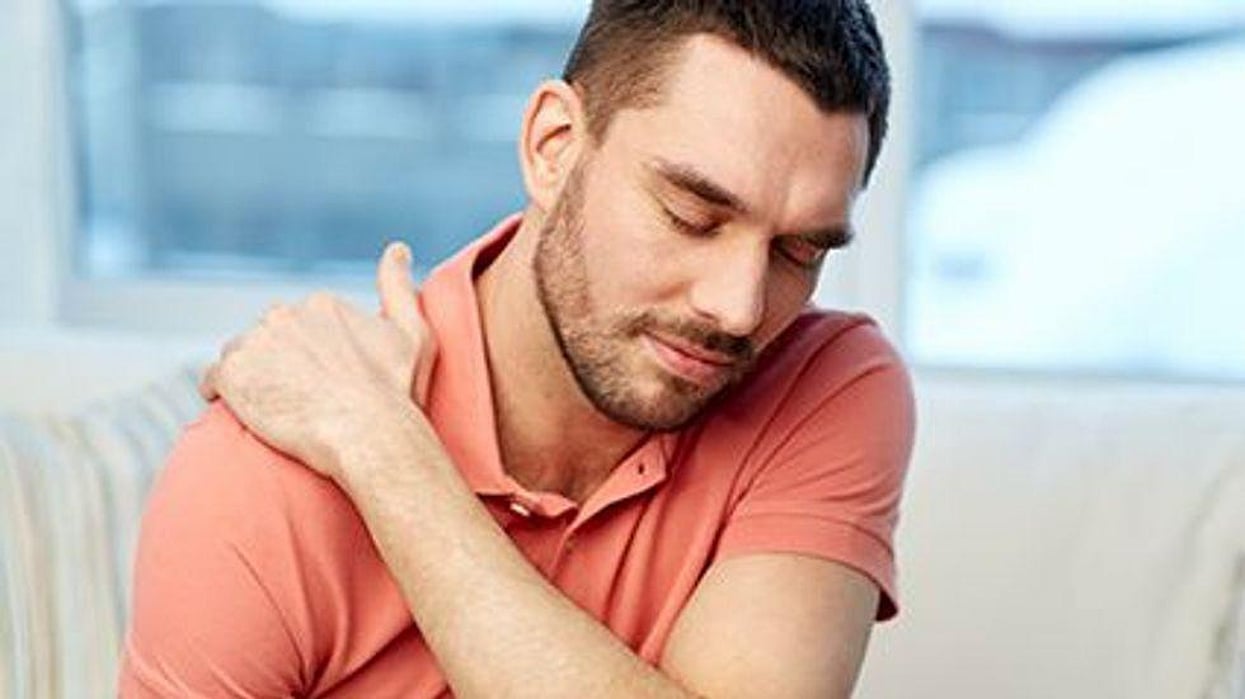 MONDAY, July 19, 2021 (HealthDay News) -- Among active-duty service members with posterior shoulder instability requiring surgical fixation, 12.7 percent develop glenohumeral arthritis, according to a study presented at the combined annual meeting of the American Orthopedic Society for Sports Medicine and Arthroscopy Association of North America, held from July 7 to 11 in Nashville, Tennessee.
Bobby Yow, M.D., from the Walter Reed National Military Medical Center in Bethesda, Maryland, and colleagues examined the rate of progression to glenohumeral arthritis and identified potential risk factors after arthroscopic posterior stabilization in a population of 110 active-duty service members (mean age, 23.9 years).
The researchers found that the median time to arthritis diagnosis was seven years; median follow-up time was eight years. During the study period, 12.7 percent of patients with posterior shoulder instability requiring surgical fixation developed glenohumeral arthritis; the overall incidence of glenohumeral arthritis was 1.7 per 100 person-years. The 10-year glenohumeral osteoarthritis-free survival rate was 84.0 percent. For development of glenohumeral arthritis, the hazard ratios were 1.45 (95 percent confidence interval, 0.76 to 2.74) for age in years and 0.87 (95 percent confidence interval, 0.74 to 1.03) for glenoid bone loss.
"No previous study has reported the incidence and risk factors for glenohumeral arthritis after arthroscopic surgical stabilization for posterior shoulder instability," Yow said in a statement. "Though no risk factors were found amongst the cohort, the hypothesized higher risk with increasing age at index procedure and near significant confidence interval for glenoid bone loss warrants further evaluation in larger cohorts not limited to active-duty service members."
Physician's Briefing