May 2, 2022
Artificial Intelligence Cuts Miss Rate for Colonoscopies
Adenoma miss rate drops by half for both proximal and distal colon lesions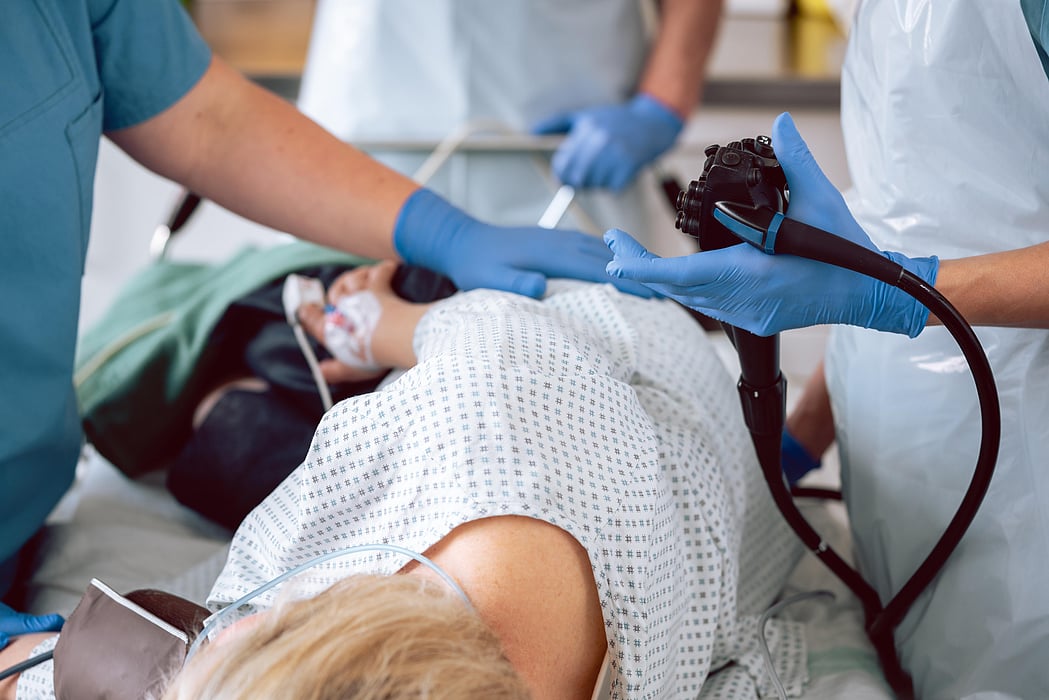 Adobe Stock
MONDAY, May 2, 2022 (HealthDay News) -- Artificial intelligence cuts the miss rate of colorectal neoplasia nearly in half, according to a study published online March 15 in Gastroenterology.
Michael B. Wallace, M.D., from the Mayo Clinic Jacksonville in Florida, and colleagues enrolled 230 patients undergoing colorectal cancer screening or surveillance at one of eight centers in Italy, the United Kingdom, and the United States to undergo two same-day, back-to-back colonoscopies with or without artificial intelligence (AI; deep learning CADe) followed by the other.
The researchers found that the adenoma miss rate (AMR) was 15.5 percent (38 of 246) in the arm with AI and 32.4 percent (80 of 247) in the non-AI colonoscopy first arm (adjusted odds ratio [OR], 0.38). AMR was specifically lower for AI-first for lesions ≤5 mm (15.9 versus 35.8 percent; OR, 0.34) and nonpolypoid lesions (16.8 versus 45.8 percent; OR: 0.24). Furthermore, AMR was lower both in the proximal (18.3 versus 32.5 percent; OR, 0.46) and distal colon (10.8 versus 32.1 percent; OR, 0.25). At second colonoscopy, the mean number of adenomas was lower in the AI-first group versus the non-AI colonoscopy first group. In the AI and non-AI first arms, false-negative rates were 6.8 percent (three of 44 patients) and 29.6 percent (13 of 44), respectively (OR, 0.17).
"AI resulted in an approximately twofold reduction in miss rate of colorectal neoplasia, supporting AI-benefit in reducing perceptual errors for small and subtle lesions at standard colonoscopy," the authors write.
One author disclosed financial ties to Cosmo Artificial Intelligence-AI Ltd., which funded the study.
Abstract/Full Text (subscription or payment may be required)
Physician's Briefing