January 19, 2022
La política nubla la opinión de muchas personas sobre las normas para la COVID, confirma una encuesta global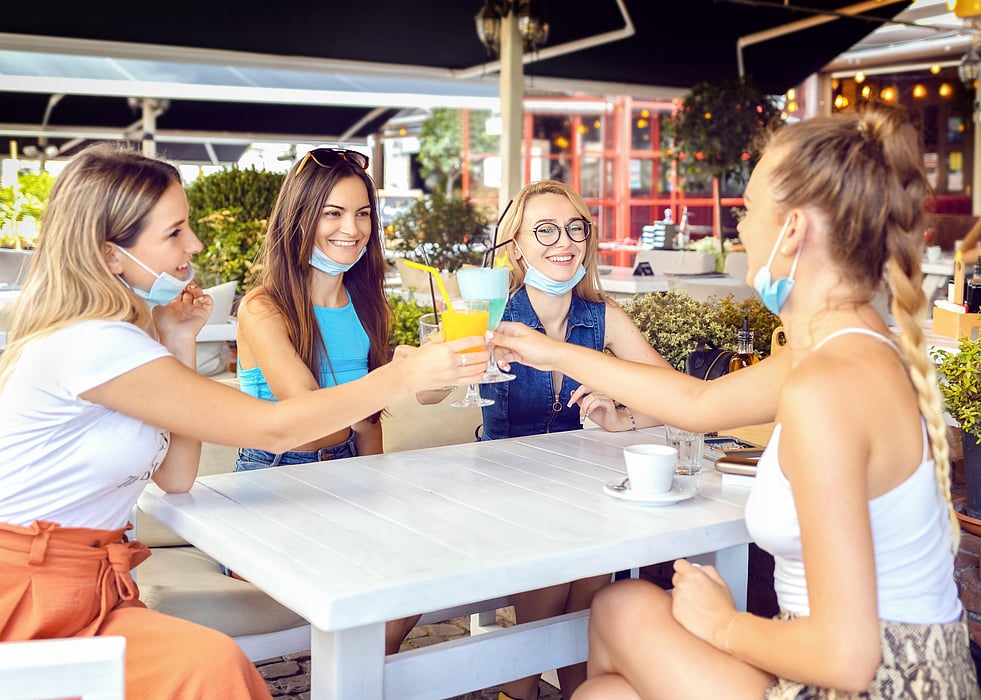 Adobe Stock
MARTES, 18 de enero de 2022 (HealthDay News) -- Las opiniones políticas de las personas sí afectan a sus opiniones sobre las normas para la COVID-19, confirma un estudio reciente, pero los investigadores también hallaron que los consejos de expertos fiables pueden eliminar este sesgo político.
"Estos hallazgos subrayan la importancia de recibir la información de fuentes científicas que no sean vistas como políticas, y de mantener fuera del foco de la crisis de comunicación a los políticos prominentes", afirmó la coautora del estudio, Alexandra Flores, en un comunicado de prensa de la Universidad de Colorado, en Boulder.
Flores, estudiante de doctorado en psicología y neurociencia, se vio motivada por la polarización de la opinión pública observada en todo el mundo provocada por la pandemia en curso.
A finales de 2020, ella y sus colegas encuestaron a 13,000 personas de siete países: Estados Unidos, Brasil, Israel, Italia, Suecia, Corea del Sur y Reino Unido.
A los participantes se les pidió su opinión ante dos propuestas de gestión de la pandemia de la COVID-19 que se basaban en planes reales que se estaban sopesando. Los planes incluían medidas como el distanciamiento social, las normas en el lugar de trabajo, el rastreo de contactos y las restricciones para viajar.
Uno de los planes tenía restricciones más severas y priorizaba mantener bajos los casos de COVID-19, mientras que el otro hacía énfasis en la "recuperación de la economía tanto como fuera posible, al mismo tiempo que se prevenía el aumento de los casos de COVID-19".
Se les dijo a los participantes que las políticas contaban con el respaldo de las élites liberales, de las conservadoras, de una coalición bipartita o de expertos científicos sin afiliación política.
En todos los países, los encuestados liberales y conservadores eran más propensos a apoyar una política cuando se les decía que las élites de su partido la respaldaban.
Sin embargo, una política obtuvo el mayor apoyo cuando se les dijo a los encuestados que estaba respaldada por coaliciones bipartitas o expertos neutrales.
Se encontraron los mismos resultados en un experimento separado que se llevó a cabo solo en Estados Unidos. En ese estudio se preguntó a los encuestados sobre su opinión ante dos planes internacionales de distribución de vacunas: uno con una estrategia que priorizaba a EE. UU. y otro con un enfoque más global.
El estudio aparece en la edición del 18 de enero de la revista Proceedings of the National Academy of Sciences.
"Este estudio demuestra que cuando se trata de la COVID-19, como con otros problemas contemporáneos, las personas se dejan influir mucho más por quién representa a la política que por lo que la política es en realidad", comentó Leaf Van Boven, coautor del estudio y profesor de psicología y neurociencia.
"También muestra que a las personas les gustan y confían más en los expertos que en los políticos, incluso los de su propio partido", afirmó Van Boven en el comunicado.
Más información
Los Centros para el Control y la Prevención de Enfermedades (CDC) de EE. UU. ofrecen más información sobre la COVID-19.
Artículo por HealthDay, traducido por HolaDoctor.com
FUENTE: University of Colorado at Boulder, news release, Jan. 13, 2022
From Your Site Articles
Related Articles Around the Web
Consumer News in Spanish