January 26, 2022
La ómicron muestra signos de menguar: los casos bajan y las hospitalizaciones se estabilizan en EE. UU.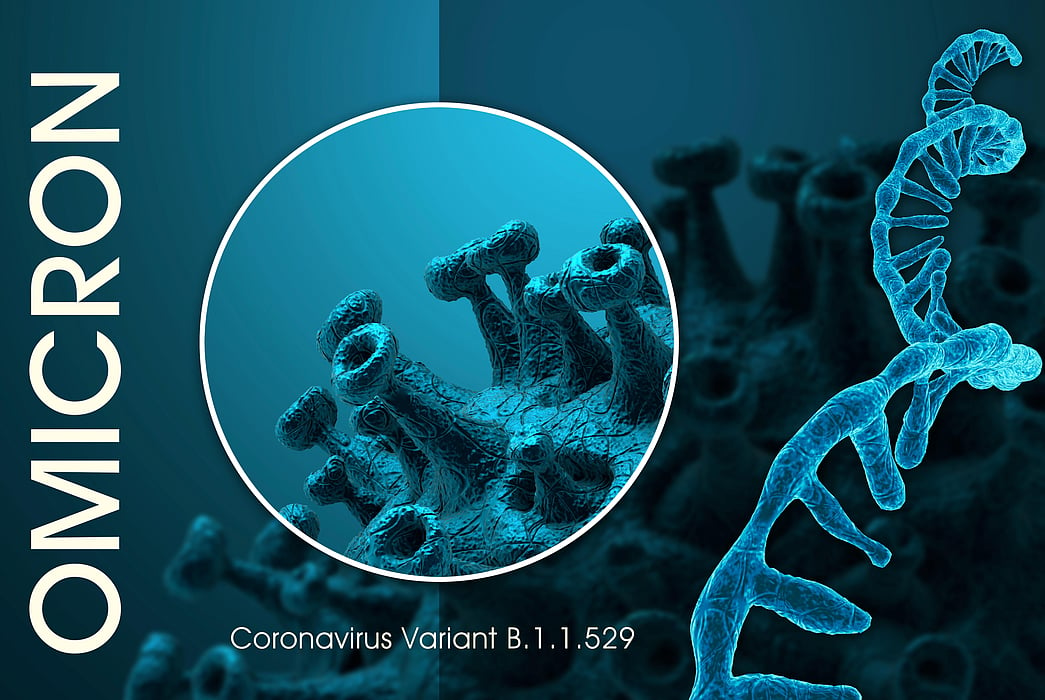 Adobe Stock
MARTES, 25 de enero de 2022 (HealthDay News) -- Semanas después de que la ómicron comenzara a asolar a Estados Unidos, los expertos observan ahora señales estadísticas que sugieren que la variante, que es altamente contagiosa, podría estar perdiendo impulso.
Más estados ya han reportado que han pasado sus picos de casos nuevos, y los casos nuevos han comenzado a reducirse en todo el país: el promedio de casos diarios se redujo a unos 690,000 ayer, frente a alrededor de 807,000 hace 10 días, muestran los datos de los CDC. Las nuevas admisiones al hospital por el coronavirus también se han estabilizado.
En los lugares donde los conteos de casos han disminuido, la reducción ha sido precipitada, similar a lo que se observó en Sudáfrica después de que la ómicron arropara a ese país.
Las tendencias más recientes hacen que los expertos de salud pública de todo el mundo se atrevan a tener la esperanza de que la ómicron será la variante que convierta a la pandemia en una enfermedad endémica.
El Dr. Hans Henri Kluge, director regional de Europa de la OMS, aseguró el lunes en una declaración que la pandemia estaba entrando en una "nueva fase" a medida que "la ómicron ofrece una esperanza plausible de estabilización y normalización".
Los principales funcionarios de salud de EE. UU. también sienten un optimismo cauto.
"Lo que esperaríamos es que, entre las próximas semanas y más o menos un mes, veamos que en todo el país el nivel de infección se reduzca por debajo de lo que yo llamo el área de control", declaró en "This Week" de ABC el Dr. Anthony Fauci.
Aun así, las infecciones continuarán, anotó Fauci. "Siguen ahí, pero no perturbarán a la sociedad", señaló. "Esto sería en el mejor de los casos".
Y en un nuevo comentario que se publicó en la revista médica The Lancet, el Dr. Christopher Murray, del Instituto de Mediciones y Evaluación de la Salud de la Universidad de Washington, en Seattle, estimó que un 50 por ciento de la población mundial se habría infectado con la ómicron a finales de marzo, lo que cambiará la forma en que los países gestionan al virus.
"Tras la ola de ómicron, la COVID-19 volverá, pero la pandemia no", escribió. "La era de medidas extraordinaria de los gobiernos y las sociedades para controlar la transmisión del SARS-CoV-2 habrá terminado".
La única amenaza contra esta situación optimista sería que surjan nuevas variantes que puedan eludir a las vacunas.
"Es peligros dar por sentado que la ómicron será la última variante o que estamos en la etapa final", advirtió el lunes durante una reunión el director de la OMS, el Dr. Tedros Adhanom Ghebreyesus, reportó el The New York Times. "Al contrario, globalmente, las condiciones son ideales para que surjan nuevas variantes".
Más información
Los Centros para el Control y la Prevención de Enfermedades de EE. UU. ofrecen más información sobre la variante ómicron.
Artículo por HealthDay, traducido por HolaDoctor.com
FUENTE: The New York Times
Consumer News in Spanish