October 22, 2021
Muchos dentistas siguen dando a sus pacientes analgésicos opioides adictivos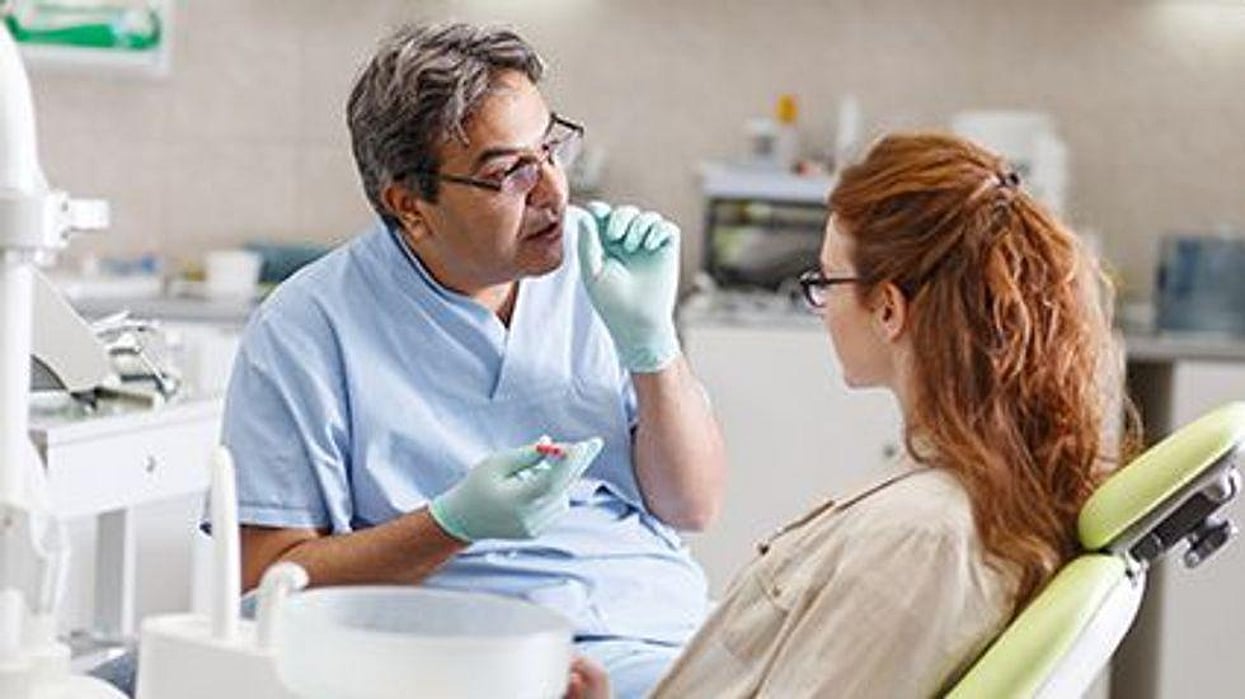 Adobe Stock
JUEVES, 21 de octubre de 2021 (HealthDay News) -- Aunque la mayoría de los dentistas de EE. UU. afirman que los analgésicos no opioides gestionan el dolor dental de forma efectiva, casi la mitad siguen recetando analgésicos opioides potencialmente adictivos, revela una nueva encuesta.
En total, un 84 por ciento de los 269 encuestados dijeron que la combinación de AINE y acetaminofén es igual de efectiva que los opioides, o incluso más, pero un 43 por ciento también apuntaron que recetan opioides de forma regular.
Los hallazgos aparecen en la edición del 21 de octubre de la revista Journal of the American Dental Association.
"Estos resultados sugieren que los dentistas están familiarizados con las evidencias sobre los medicamentos AINE-acetaminofén, pero sus patrones autorreportados de emisión de recetas demuestran una desconexión", señaló el primer autor, Matthew Heron, que realizó el estudio mientras era estudiante universitario de la Facultad de Enfermería y Estudios de Salud de la Universidad de Georgetown en Washington, D.C. Hizo sus declaraciones en un comunicado de prensa de la Georgetown.
Los estudios anteriores han encontrado que los dentistas representan un 8.6 por ciento de los emisores de recetas de opioides en Estados Unidos, y que son los mayores emisores de recetas de opioides para pacientes de hasta 18 años.
"Sabemos que la primera exposición a los opioides de muchas personas ocurre en la adolescencia y a principios de la veintena, tras procedimientos dentales comunes, como las extracciones de muelas", comentó la coautora del estudio, Nkechi Nwokorie, que también realizó el trabajo mientras era estudiante universitaria de la Georgetown. "Esta es una población particularmente vulnerable al abuso".
La Dra. Adriane Fugh-Berman es directora de PharmedOut, un proyecto de la Georgetown, y participó en el estudio.
"Esto subraya la necesidad de más educación sobre los daños de los opioides y la necesidad de unas directrices nacionales que armonicen la clínica práctica con las evidencias actuales", señaló. Fugh-Berman también es profesora de los departamentos de farmacología, fisiología y medicina familiar del Centro Médico de la Universidad de Georgetown.
Más información
El Instituto Nacional sobre el Abuso de Drogas de EE. UU. ofrece más información sobre los opioides recetados.
Artículo por HealthDay, traducido por HolaDoctor.com
FUENTE: Georgetown University Medical Center, news release, Oct. 21, 2021

Consumer News in Spanish