November 1, 2020
Choosing the Right Baby Formula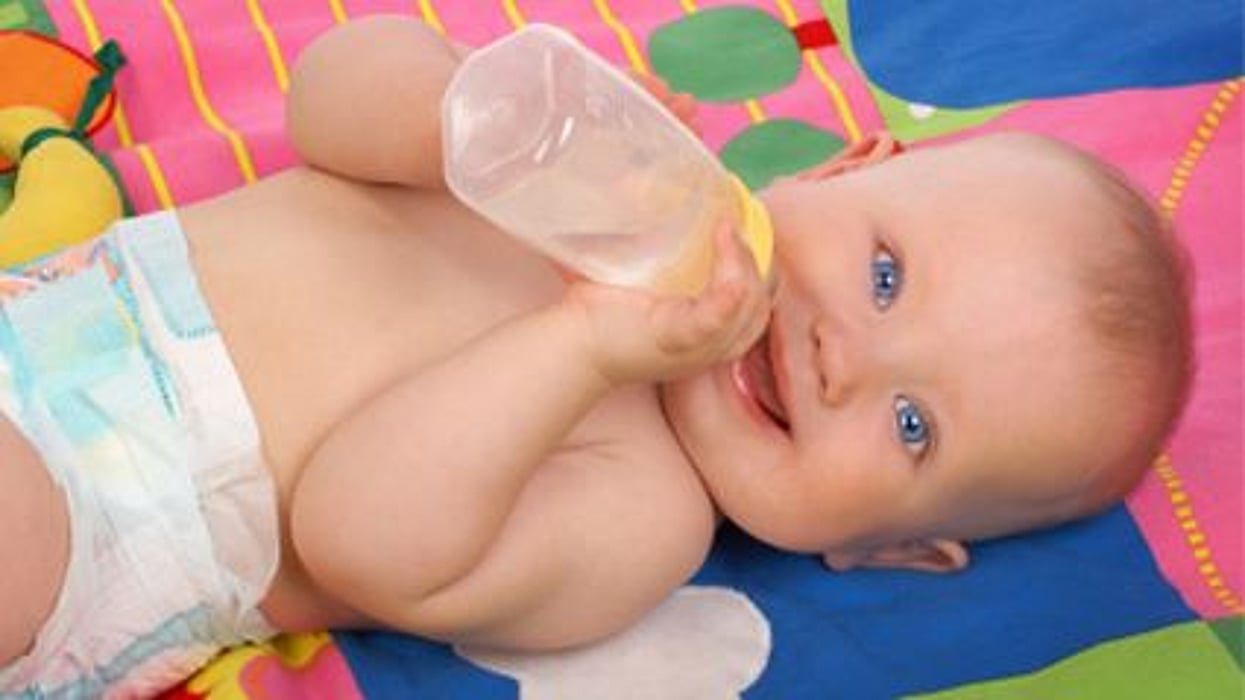 SUNDAY, Nov. 1, 2020 (HealthDay News) -- An array of baby formulas crowds market shelves, but how do you pick the right one?
Actually, the choice might be easier than it seems. That's because all formulas follow standard guidelines from the U.S. Food and Drug Administration.
"That means they have the appropriate balance of protein, carbohydrates, fat and other ingredients to ensure infants receive proper nutrition," said Dr. Katie Shedlock, a pediatrician at Penn State Children's Hospital in Hershey, Pa.
Parents considering whether to feed baby by bottle or breast need to remember there are important differences between formula and mother's milk.
For one, breast milk is easier for babies to digest. Breastfeeding also helps protects babies from pneumonia, ear infections, eczema and even sudden infant death syndrome (SIDS), Shedlock said, and it reduces their risk for diabetes and obesity later in life.
But some moms can't produce enough breast milk or choose to use formula instead. About 80% of formulas sold in the United States use cow's milk as the main ingredient.
"It tends to be tolerated well by most infants, and it's the most economical choice," said Nancy McDaniel, a lactation consultant at the hospital.
Up to 15% of babies can't tolerate a formula based on cow's milk. For these infants, experts recommend a hydrolyzed formula, which breaks down cow's milk protein into smaller, more easily digestible particles. These formulas can be more costly. Another option is soy-based formula, which is seldom recommended.
Some formulas have additives such as prebiotics and probiotics, but "research has yet to determine whether they are beneficial for infants," Shedlock said in a Penn State news release.
Experts urge parents to stay away from foreign formulas, because they don't follow FDA guidelines. And homemade formulas are always a no-no.
Some babies have trouble digesting formula. To help, follow the mixing directions on the container. "Resist the urge to make the formula thicker or thinner," McDaniel said.
Don't use spring water. And never use a microwave to heat a baby bottle.
A newer and popular feeding technique -- called paced bottle feeding -- may help reduce baby's gas and fussiness. It involves placing the bottle horizontal to the baby.
"Traditional bottle feeding, with the bottle held upright, forces a baby to swallow faster and harder, which brings in much more air," McDaniel said in the release. The paced approach allows baby to swallow more slowly, thereby inhaling less air, she explained.

More information
For more on baby formula, see the U.S. Centers for Disease Control and Prevention.

SOURCE: Penn State Health, news release, Oct. 28, 2020
Consumer News