November 16, 2020
La telemedicina mantiene a la atención del asma de los niños por buen camino, según un estudio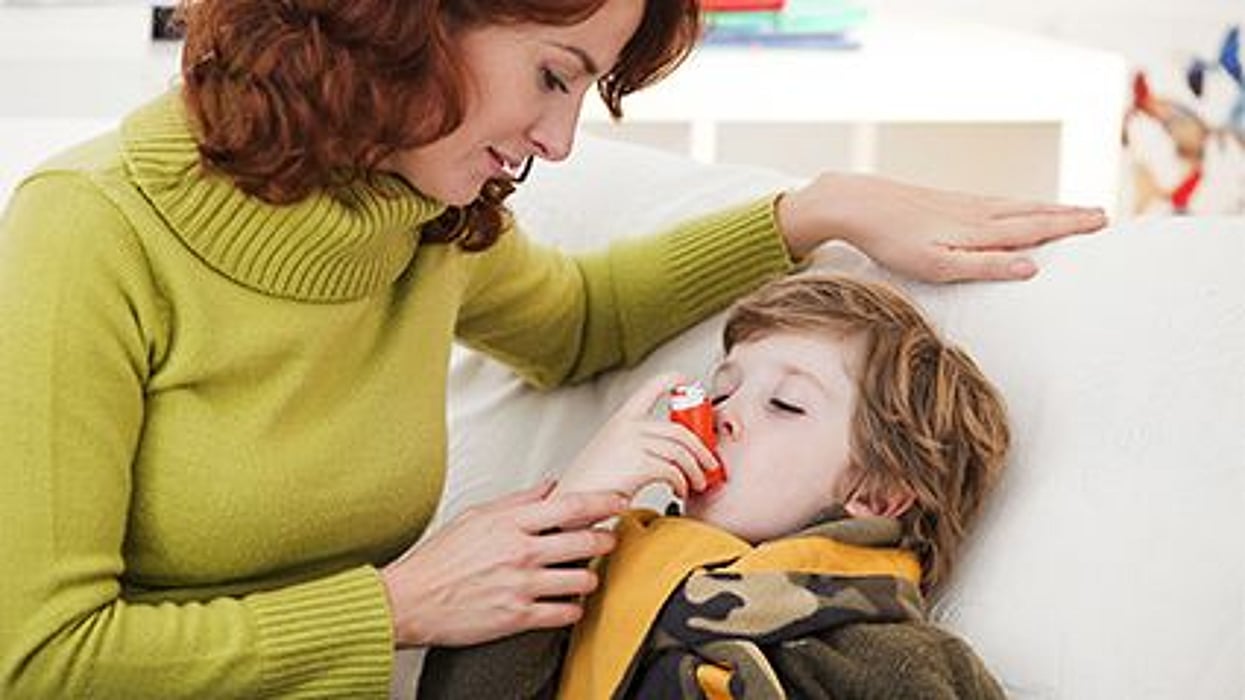 VIERNES, 13 de noviembre de 2020 (HealthDay News) -- El uso de la telemedicina condujo a un aumento en el número de niños de los barrios marginados de Los Ángeles que acudieron a sus citas con el médico relacionadas con el asma durante la pandemia del coronavirus, muestra una nueva investigación.
Los investigadores examinaron las "tasas de asistencia" (la frecuencia con que los padres cumplieron con una cita de sus hijos en lugar de no ir) durante los primeros cuatro meses de la pandemia.
Unos alergólogos que administran un programa móvil del asma basado en las escuelas en Los Ángeles, llamado LAC+USC Breathmobile, tienen pacientes regulares con los que trabajan. Cuando las escuelas cerraron debido a la pandemia, las citas presenciales se convirtieron en visitas virtuales.
"Los niños no solo acudieron a las citas, sino que sus tasas de asistencia también fueron significativamente más altas que durante el mismo periodo en 2019", comentó en un comunicado de prensa del Colegio Americano de Alergias, Asma e Inmunología (American College of Allergy, Asthma and Immunology, ACAAI) el autor del estudio, el Dr. Kenny Kwong.
Durante el periodo de visitas de telemedicina se mantuvo bien controlado a más de un 90 por ciento del asma de los pacientes. Esa tasa es comparable con el periodo anterior a la pandemia.
En comparación con las visitas presenciales, el tiempo que se pasaba con cada paciente aumentó en entre un 32 y un 62 por ciento durante las visitas virtuales, anotaron Kwong y la coautora del estudio, la Dra. Lyne Scott.
"Los niños con asma necesitan un tratamiento que sea constante y especializado según sus necesidades individuales", enfatizó Scott.
"Es tranquilizador y alentador que la calidad de la atención de estos pacientes jóvenes, que incluyen a las poblaciones que reciben pocos servicios, recibieran acceso virtual para mantener su asma bajo control", añadió Scott.
El estudio muestra que la calidad de la atención se puede mantener cuando los proveedores de atención de la salud utilizan nuevos métodos de tratamiento que mejoran el acceso y la comodidad para los pacientes, dijeron los alergólogos.
Los hallazgos se presentaron el viernes en una reunión virtual de la ACAAI. Las investigaciones presentadas en reuniones se deben considerar preliminares hasta que se publiquen en una revista revisada por profesionales.
Más información
Aprenda más sobre la telesalud en el Departamento de Salud y Servicios Humanos de EE. UU.
Artículo por HealthDay, traducido por HolaDoctor.com
FUENTE: American College of Allergy, Asthma and Immunology, news release, Nov. 13, 2020
Consumer News in Spanish