February 2, 2022
Aumenta la popularidad de la melatonina, junto con los peligros ocultos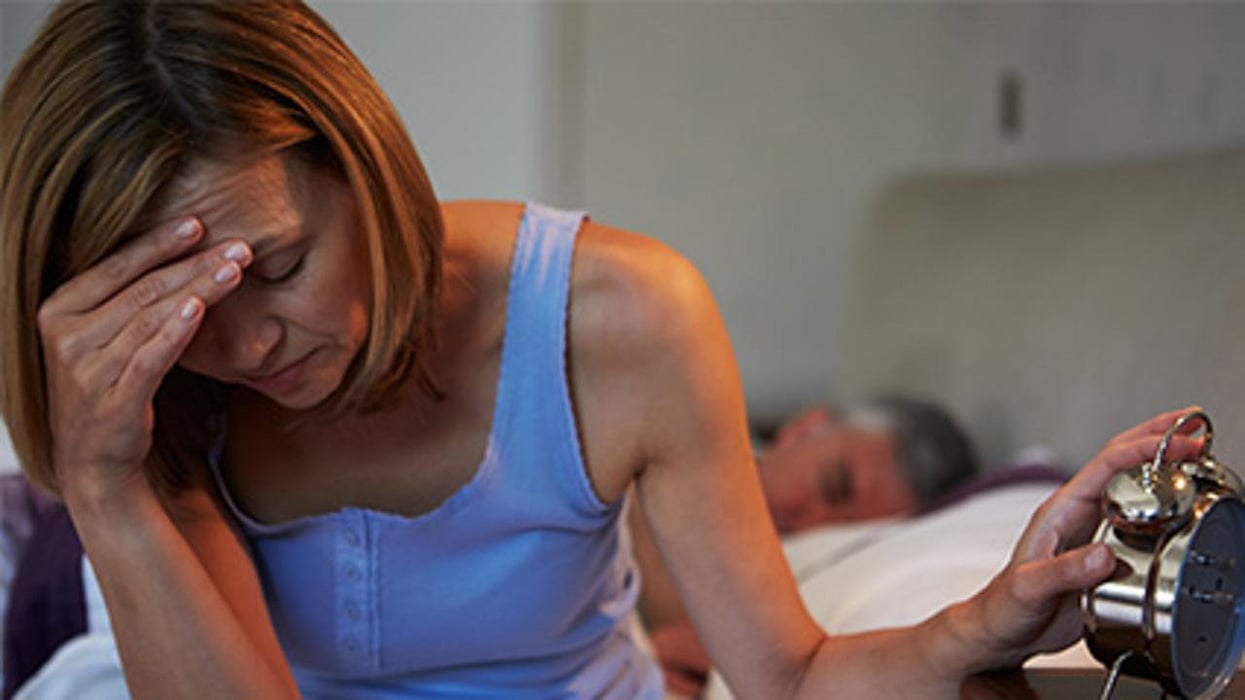 Adobe Stock
MARTES, 1 de febrero de 2022 (HealthDay News) -- Los estadounidenses han tenido dificultades para dormir a lo largo de toda la pandemia, y un nuevo estudio muestra que cada vez recurren más a la melatonina en un intento por descansar bien.
Pero los investigadores también ofrecieron una advertencia, porque algunas personas están utilizando unas cantidades que plantean un riesgo para su salud.
En 2018, los estadounidenses tomaban casi el doble de la ayuda para dormir de venta libre que una década antes, según una investigación que se publicó en la edición del 1 de febrero de la revista Journal of the American Medical Association.
Desde 2006, un pequeño pero creciente número de adultos están tomando cantidades de melatonina que superan con creces a la dosis diaria de 5 miligramos que en general se utiliza como tratamiento a corto plazo, encontró el estudio.
"Tomar ayudas para dormir se ha vinculado, en estudios prospectivos, con el desarrollo de demencia y una mortalidad precoz. La melatonina es una ayuda de sueño de estas", declaró a CNN Rebecca Robbins, profesora de la División de Medicina del Sueño de la Facultad de Medicina de la Universidad de Harvard.
Robbins no participó en el estudio, que fue dirigido por la Dra. Jingen Li, de la Universidad de Medicina China de Beijing.
La melatonina también se ha vinculado con dolores de cabeza, mareo, náuseas, calambres estomacales, somnolencia, confusión o desorientación, irritabilidad, una ansiedad leve, depresión, temblores y una presión arterial anómalamente baja, y también puede interactuar con medicamentos comunes y provocar alergias, según CNN.
También anotó que las pastillas podrían contener unos niveles de melatonina más altos que lo que pone la etiqueta. Actualmente, la Administración de Alimentos y Medicamentos (FDA) de EE. UU. no regula la melatonina del todo, de forma que no hay requisitos federales para que las compañías garanticen que sus pastillas contienen la cantidad de melatonina anunciada.
Aunque el uso general de la melatonina en Estados Unidos sigue siendo "relativamente bajo", el estudio sí "documenta un aumento significativo de varias magnitudes en el uso de la melatonina en los últimos años", anotó Robbins.
A los expertos les preocupa que el estrés de la pandemia del coronavirus pudiera haber aumentado más la dependencia generalizada en las ayudas para dormir, dijo a CNN.
El uso a corto plazo de la melatonina para el desfase horario, en los trabajadores en turnos y las personas que tienen problemas para quedarse dormidas parece ser seguro, pero se desconoce la seguridad a largo plazo, según el Centro Nacional de Salud Complementaria e Integral, parte de los Institutos Nacionales de la Salud de EE. UU.
Más información
Visite la Sleep Foundation para más información sobre cómo dormir bien.
Artículo por HealthDay, traducido por HolaDoctor.com
FUENTE: CNN
Consumer News in Spanish