February 2, 2021
Make Sure Your Kids' Vaccines Are Up to Date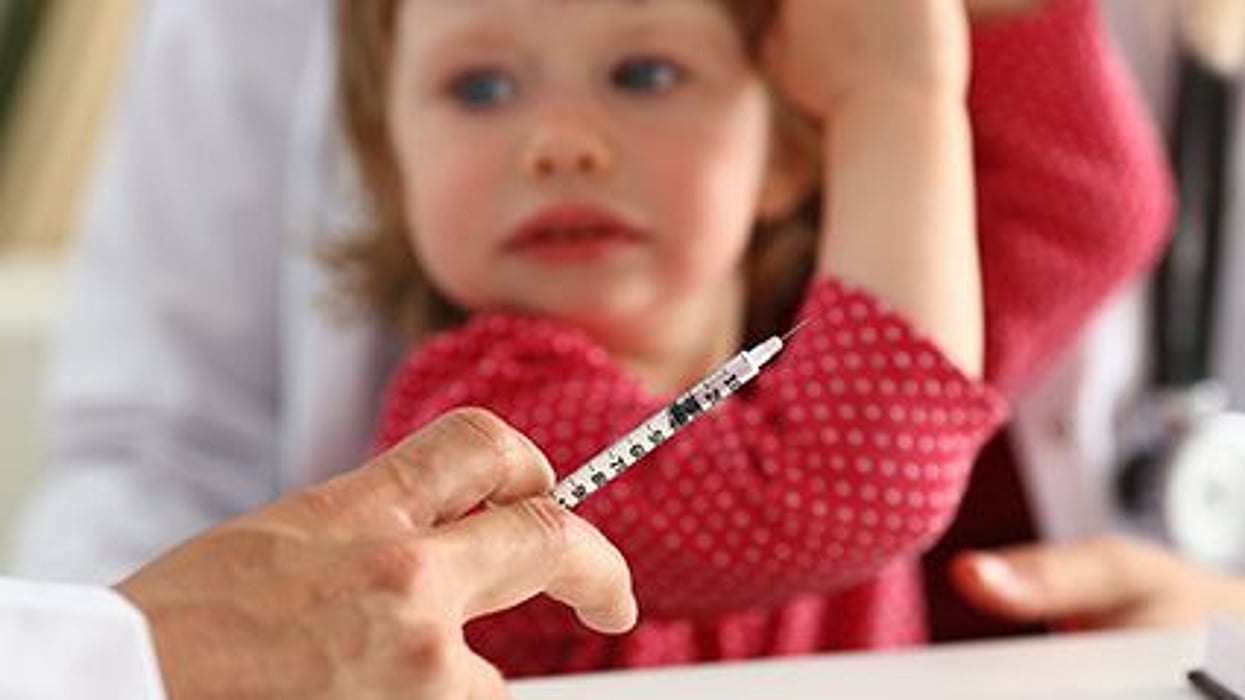 THURSDAY, Feb. 11, 2021 (HealthDay News) -- If you held off on checkups and vaccinations for your child during the COVID-19 pandemic, you're not alone.
About 40% of parents surveyed by Blue Cross Blue Shield said their kids missed shots because of the pandemic, and an analysis found a 26% drop in vaccine doses in 2020.
Now, the American Academy of Pediatrics (AAP) is reminding parents that it's important to get caught up.
"Pediatricians want to see your children, and have made accommodations to keep families safe," said AAP President Dr. Lee Savio Beers. "As schools and communities open back up, children will need the protection that vaccinations give them."
They're not talking -- yet -- about COVID-19 vaccinations, but about routine childhood vaccines for highly contagious, preventable illnesses such as measles, mumps and polio. Also included is this year's flu vaccine.
"Parents have the power to protect their children, themselves and their families," Beers said in an academy news release.
"While there is not yet a COVID-19 vaccine that has been approved for children, there are vaccines that prevent against other deadly diseases," she added. "These diseases have not gone away during the pandemic, and so it is very important that children stay up to date on all their immunizations."
The U.S. Centers for Disease Control and Prevention has just released its 2021 childhood and adolescent immunization schedule.
It includes recommended vaccines, as well as a catch-up schedule for those who are starting late or are more than a month behind, for children from birth through age 18.
The CDC has also updated language on influenza vaccines in people with egg allergy and is offering more information on severe allergic reactions. There are also additional options for meningitis shots and the nasal flu vaccine. The CDC recommends the influenza vaccine for children age 6 months and older.
Meanwhile, testing of COVID-19 vaccinations in young people age 12 and up is just beginning. COVID shots are only available now for older teens and adults, depending on the vaccine.
"We're at a real turning point with this [COVID-19] virus, as a vaccine becomes available to adults," Beers said. "Families, students and staff need to remain vigilant and continue to wear cloth face masks and physically distance when in public. These are all actions we can take to decrease the spread of the COVID-19."
More information
The U.S. Centers for Disease Control and Prevention has more information on the seasonal flu shot.
SOURCE: American Academy of Pediatrics, news release, Feb. 11, 2021

Consumer News