June 17, 2022
Un caso de ómicron provee poca inmunidad contra la reinfección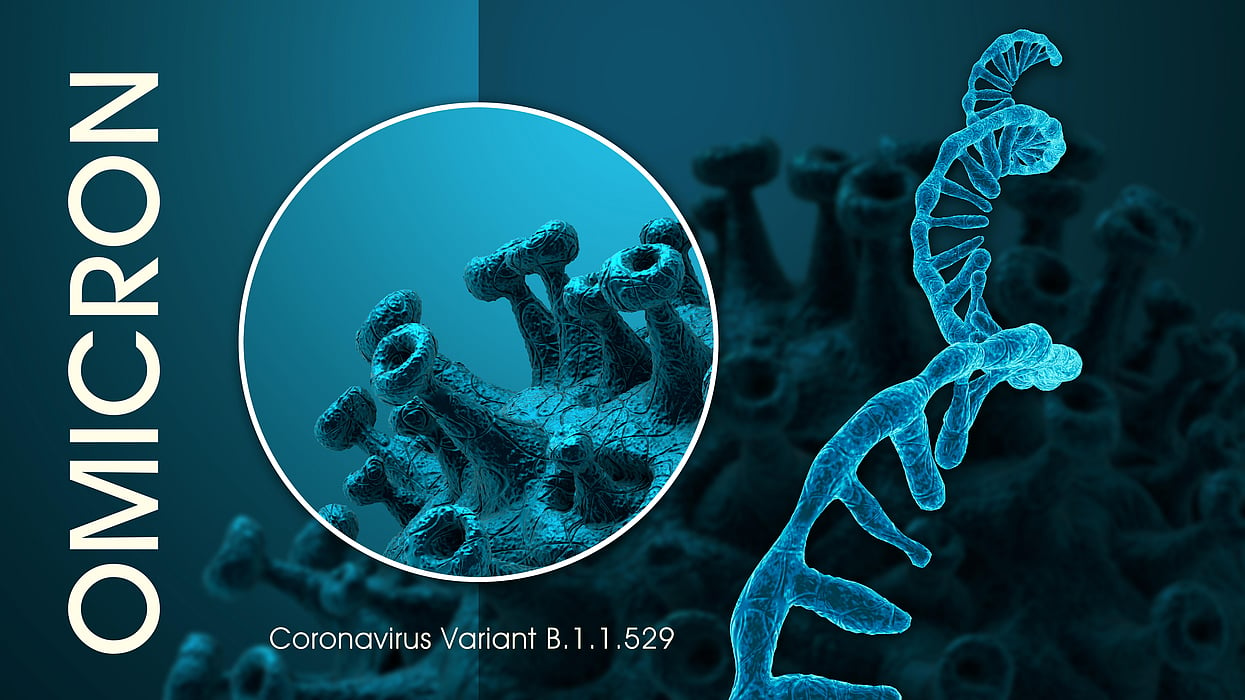 Adobe Stock
JUEVES, 16 de junio de 2022 (HealthDay News) -- Si luchó contra una infección con la COVID-19 a principios de la pandemia, es probable que no le proteja mucho contra la reinfección con la ómicron y sus subvariantes, advierte un estudio reciente.
Incluso una infección anterior con la variante ómicron original provee poca protección contra la reinfección, informan los investigadores.
Dijeron que los hallazgos de su estudio, de más de 730 trabajadores de la atención de la salud con tres dosis de la vacuna en Reino Unido, podrían ayudar a explicar por qué la reinfección con la ómicron es tan común, informó The Guardian.
"Si se infectó durante la primera oleada, entonces no puede potenciar su respuesta inmunitaria si tiene una infección con la ómicron", declaró al periódico la coautora del estudio, Rosemary Boyton, profesora del Colegio Imperial de Londres.
Boyton también anotó que cuando "la ómicron comenzó a propagarse por el país, las personas decían que mejoraría la inmunidad", pero "lo que estamos diciendo es que no es un buen refuerzo de la inmunidad".
Se cree que las variantes de la COVID, como la ómicron, portan mutaciones en la proteína de pico que las ayudan a evadir las respuestas inmunitarias, pero estos hallazgos muestran que la situación es más compleja, según el coautor Danny Altmann, profesor del Colegio Imperial de Londres.
"En realidad es peor, porque las adaptaciones que la [proteína] de pico tiene ahora en realidad inducen un tipo de regulación o desactivación de la respuesta inmunitaria", dijo a The Guardian.
Este estudio se enfocó en la ómicron BA.1, pero es probable que se encuentren hallazgos similares en las demás subvariantes de la ómicron, anotó Altmann.
A pesar de las altas tasas de infección con la COVID-19 en Reino Unido, unas tasas bajas de hospitalizaciones y muertes sugieren que las vacunas de cualquier forma proveen protección contra la enfermedad grave y la muerte, según Altmann.
Pero "no obtenemos una inmunidad grupal, no desarrollamos una inmunidad protectora contra la ómicron", aseguró. "Así que nos enfrentamos a no deshacernos de las infecciones y reinfecciones y las infecciones postvacunación".
El estudio se publicó en la edición del 14 de junio de la revista Science.
Más información
Los Centros para el Control y la Prevención de Enfermedades de EE. UU. ofrecen más información sobre la variante ómicron.
Artículo por HealthDay, traducido por HolaDoctor.com

FUENTE: The Guardian
Consumer News in Spanish