June 3, 2021
When Economy Worsens, So Do Americans' Diets: Study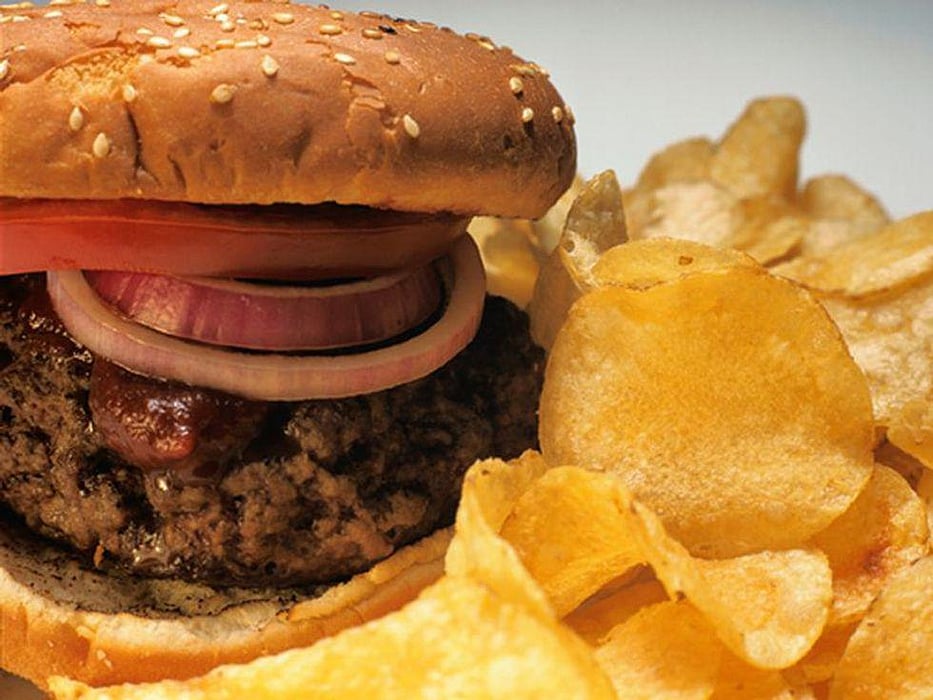 MONDAY, June 7, 2021 (HealthDay News) -- Americans' eating habits went downhill with the economy during the Great Recession, and the same may have happened during the COVID-19 pandemic, researchers report.
For their study, the investigators analyzed data collected from over 60,000 U.S. adults and children before (2005 to 2006), during (2007 to 2010) and after (2011 to 2014) the Great Recession.
Overall, adults ate more refined grains and solid fats, while children consumed more added sugar during the recession.
Changes were greatest in food-insecure households, which significantly reduced their intake of protein and dark green vegetables while increasing total sugars, the findings showed.
Children in those households consumed higher amounts of solid fat and added sugars during the recession, taking in 200 calories more per day on average than before and after the recession.
"Overall, we found that the Great Recession had a negative impact on dietary behaviors in both adults and children," said study author Jacqueline Vernarelli, director of research education and an associate professor of public health at Sacred Heart University, in Fairfield, Conn.
"This adds to a robust body of evidence that economic downturn impacts household income, employment status and subsequent household food security levels," she added.
The study is scheduled for presentation Monday at an online meeting of the American Society for Nutrition.
The researchers said it's likely that their findings are relevant to the economic downturn associated with the COVID-19 pandemic.
"The COVID-19 pandemic has resulted in unprecedented increases in food insecurity, and a dramatic increased need for emergency food resources and other types of food assistance," Vernarelli said in a meeting news release.
"By identifying key intake patterns during the previous recession, we can identify areas that may need intervention now and during the [pandemic] recovery years," she explained.
More information
The U.S. Department of Agriculture offers tips for healthy eating on a budget.
SOURCE: American Society for Nutrition, news release, June 7, 2021
Consumer News