September 22, 2021
La mayor parte del pollo de los supermercados está lleno de grasa blanca, según un informe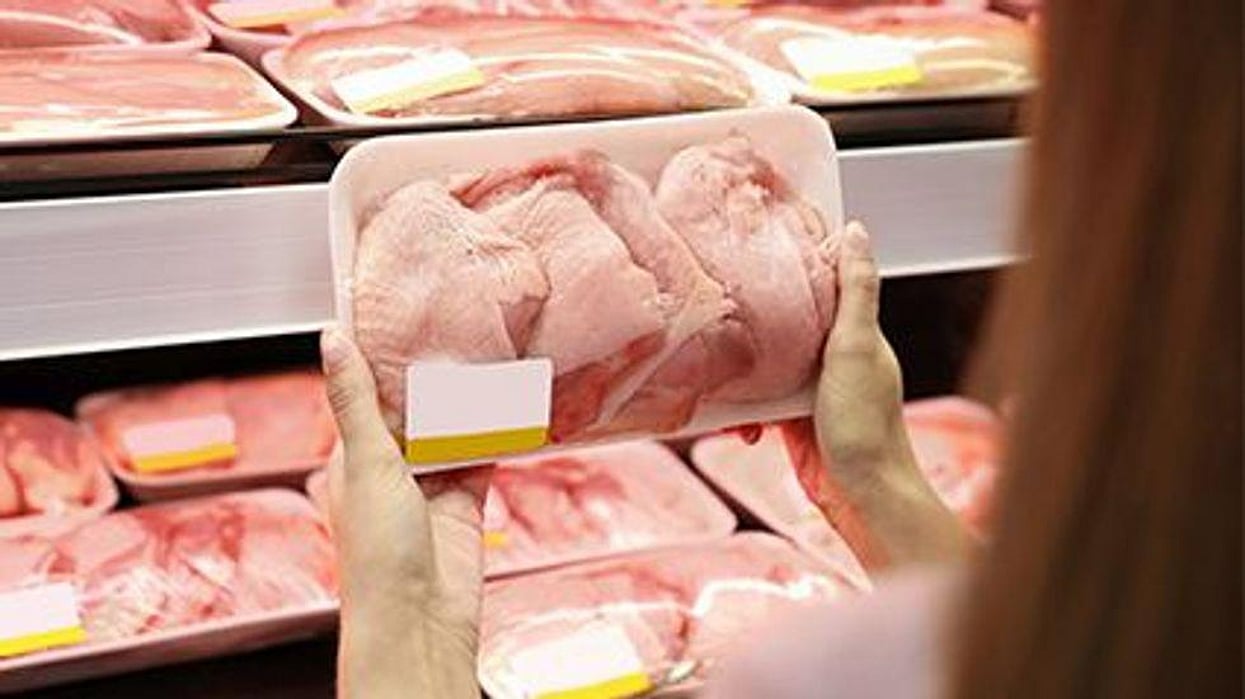 Adobe Stock
MARTES, 21 de septiembre de 2021 (HealthDay News) -- Un nuevo informe de The Humane League afirma que un 99 por ciento de los pollos de los supermercados contienen aglomeraciones de grasa, llamadas vetas blancas.
El grupo sin fines de lucro señaló que sus hallazgos muestran que los pollos se están criando sin tener en cuenta su bienestar. Pero las vetas blancas también pueden mermar el valor nutricional de la carne, añadió el grupo.
Los hallazgos "deberían sonar la alarma para los consumidores de todos los lugares", afirmó en un comunicado de prensa David Coman-Hidy, presidente de The Humane League.
The Humane League analizó el pollo de 29 supermercados importantes de todo el país. Encontraron la enfermedad de vetas blancas en todos los pollos que estudiaron, excepto en un 1 por ciento. Observaron vetas blancas entre moderadas y extensas en un 70 por ciento de la carne de pollo, y los 16 supermercados importantes que se encuestaron tenían vetas blancas en los paquetes de pechuga de pollo de la marca de la tienda. Las vetas blancas ocurren cuando los pollos se crían para que crezcan rápido. Esos métodos aumentan la grasa en las aves en hasta un 224 por ciento, y reducen los niveles de proteínas, según The Humane League.
Hace diez años, se encontraban vetas blancas en menos de un 5 por ciento de los pollos, pero cinco años más tarde, se encontraban en un 95 por ciento de los pollos, reportó Money Watch de CBS.
Pero el Consejo Nacional del Pollo dijo que el informe fue poco científico, y que las vetas blancas son como las vetas de la carne roja. "Las vetas blancas no son una enfermedad. Es un factor de calidad de la carne de pechuga de pollo provocado por depósitos de grasa en el músculo durante el crecimiento y el desarrollo del ave", declaró un vocero a CBS.
Apenas alrededor de un 3 a un 6 por ciento de las aves de los gallineros comerciales tienen casos graves de vetas blancas, añadió el vocero. La mayor parte de la carne con vetas blancas graves se utiliza en productos procesados, y no se vende como pechugas de pollo deshuesadas sin piel. "Cuando los consumidores compran carne en la tienda, la carne no tiene vetas blancas", aseguró.
Más información
Visite el USDA para más información sobre la carne de aves
Artículo por HealthDay, traducido por HolaDoctor.com
FUENTE: CBS MoneyWatch
Consumer News in Spanish