March 7, 2012
Experimental Drug Offers Hope for Rare Bone Disease: Study
Replaces missing enzyme in babies with severe hypophosphatasia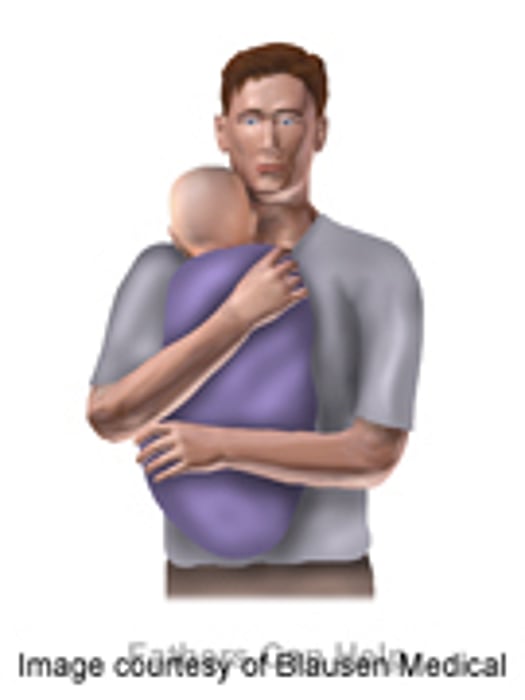 WEDNESDAY, March 7, 2012 (HealthDay News) -- A new therapy may be the first to offer hope for children born with a rare disease that affects bone development, sometimes so severely that babies die because they're missing a rib cage to protect their lungs.
The inherited disorder is called hypophosphatasia, and the new medication is asfotase alfa. It works by replacing an enzyme that's missing in those with hypophosphatasia. Enzymes are substances responsible for speeding up certain chemical reactions. In hypophosphatasia, the missing enzyme is necessary for proper bone growth and normal metabolism.
A small study of babies and children younger than 3 who had debilitating or life-threatening hypophosphatasia found that treatment with asfotase alfa strengthened bones and improved lung function. After 48 weeks of treatment, many could start bearing weight on their legs and some infants were even taking their first steps.
"We saw striking improvements in these patients with severe hypophosphatasia who received the enzyme replacement," said the study's lead author, Dr. Michael Whyte, medical-scientific director of the Center for Metabolic Bone Disease and Molecular Research at Shriners Hospitals for Children in St. Louis. Whyte is also a professor at Washington University School of Medicine in St. Louis, which conducted the study jointly with Shriners and other institutions.
Results of the research are published in the March 8 issue of the New England Journal of Medicine.
Severe hypophosphatasia affects about 1 in 100,000 babies born in the United States, according to the National Library of Medicine. It's estimated that more people may have the disease, but in far milder forms. The severity of the disease can range from life-threatening to simply causing dental problems in adults, according to background information in the article.
The enzyme in hypophosphatasia that isn't available in sufficient quantity is called alkaline phosphatase. It's responsible for the mineralization of bones and teeth. Mineralization is the process that causes minerals like calcium and phosphorus to be deposited in developing bones and teeth, according to the National Library of Medicine. Without enough alkaline phosphatase, several other substances can build up and cause damage.
There are no approved medical treatments for hypophosphatasia, according to the study.
The current study involved 11 children. All were given an initial intravenous infusion of asfotase alfa, followed by shots of the medication three times a week.
Parents of one baby removed their child from the trial during the initial intravenous treatment. A second baby died from an unrelated infection after more than seven months of treatment.
The remaining nine children have received at least 18 months of treatment with asfotase alfa.
X-rays taken at the start of the study and at weeks 24 and 48 showed significant improvement in bone formation after treatment. In addition, the babies showed improvement in lung function, physical skills, and in the development of intelligence, according to the study.
The treatment was "very well tolerated," Whyte said. And, he added, there was no evidence that the children were developing resistance to the drug.
Treatment with asfotase alfa needs to be ongoing, and it's not yet clear if there are long-term side effects. Whyte and his colleagues are continuing to study the patients enrolled in this trial. He said that he believes children born with the severe or life-threatening form of the disease should be given this medication, even though it's still considered experimental. The reason, he said, is the severe form of this disease is "invariably lethal, usually soon after birth."
Dr. Spyros Mezitis, an endocrinologist at Lenox Hill Hospital in New York City, said the research is promising and groundbreaking. "They're correcting an inborn error of metabolism and mimicking what the body does," he said. "It would be like making someone with type 1 diabetes start making insulin on their own, rather than just replacing it from the outside. I think this will serve as a model for other types of diseases."
But, he added, the current patients will need to be closely monitored as they grow, and that there is a need for further studies.
The study was funded by Shriners Hospitals and Enobia Pharma, which was acquired last month by Alexion Pharmaceuticals. Whyte was a consultant for Enobia Pharma, according to a Washington University news release.
More information
Read more about hypophosphatasia from the Magic Foundation.
SOURCES: Michael Whyte, M.D., medical-scientific director, the Center for Metabolic Bone Disease and Molecular Research, Shriners Hospitals for Children, St. Louis, Mo., and professor of medicine, pediatrics and genetics, Washington University School of Medicine, St. Louis, Mo.; Spyros Mezitis, M.D., endocrinologist, Lenox Hill Hospital, New York, N.Y.; March 8, 2012, New England Journal of Medicine
Consumer News