November 7, 2017
Opioids Not the Only Answer for Pain Relief in the ER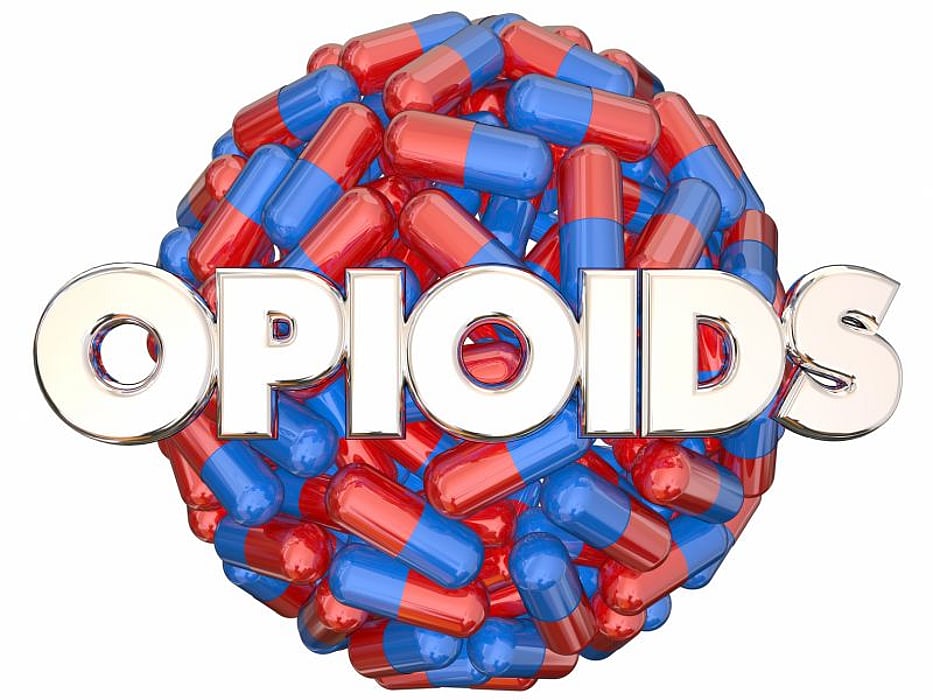 TUESDAY, Nov. 7, 2017 (HealthDay News) -- As the opioid epidemic continues to sweep across the United States, a new study suggests that a combination of Motrin and Tylenol may work as well as narcotic painkillers for ER patients who suffer sprains or fractures.
"Although this study focused on treatment while in the emergency department, if we can successfully treat acute extremity pain with a non-opioid combination painkiller in there, then we might be able to send these patients home without an opioid prescription," said lead researcher Dr. Andrew Chang. He is a professor of emergency medicine at Albany Medical Center, in Albany, N.Y.
"We know that some patients who are given an opioid prescription will become addicted, so if we can decrease the number of people being sent home with an opioid prescription, then we can prevent people from becoming addicted in the first place," Chang suggested.
Ibuprofen (Motrin/Advil) and acetaminophen (Tylenol) work in different ways, and the combination may provide an extra pain-relieving kick, the researchers theorized.
The United States is in the grip of a well-publicized opioid epidemic. Since 2000, more than 500,000 Americans have died from a narcotic overdose, according to the U.S. Centers for Disease Control and Prevention. President Donald Trump recently declared the crisis a public health emergency.
Dr. Demetrios Kyriacou is a professor of emergency and preventive medicine at the Northwestern University Feinberg School of Medicine in Chicago. He said that because of the opioid crisis, "we need to find effective alternative treatments for patients with moderate-to-severe pain, and hopefully that will reduce their exposure to initial narcotic treatment."
The combination of ibuprofen and acetaminophen has been used in Europe and Australia, but it hasn't been evaluated in an acute care setting like the emergency department, Kyriacou said.
Chang and his colleagues looked at two urban emergency departments from July 2015 to August 2016. They randomly assigned more than 400 patients who were suffering moderate-to-severe acute pain in an arm or leg to either ibuprofen plus acetaminophen, or to acetaminophen plus one of three narcotics: oxycodone (Oxycontin), or hydrocodone (Vicodin), or codeine.
Two hours after taking any of the drug combinations, all of the patients reported having less pain. Moreover, no important difference was seen in pain relief among those who took the narcotic painkillers or the non-narcotic painkillers, Chang said.
The study findings applied to pain after two hours, the researchers noted. About one in five patients needed additional medication to control their pain later, according to the report.
The study was published Nov. 7 in the Journal of the American Medical Association.
"If we can limit people's first exposure to opioids, that may have a long-term effect in reducing people's risk to becoming opioid-dependent," said Kyriacou, who wrote an editorial that accompanied the study.
More information
Visit the U.S. Centers for Disease Control and Prevention for more on the opioid epidemic.
SOURCES: Andrew Chang, M.D., professor, emergency medicine, Albany Medical Center, Albany, N.Y.; Demetrios Kyriacou, M.D., professor, emergency medicine and preventive medicine, Northwestern University Feinberg School of Medicine, Chicago; Nov. 7, 2017, Journal of the American Medical Association
Consumer News