August 24, 2017
Una cirugía temprana del manguito de los rotadores ayuda a volver a la actividad
El procedimiento también reduce el dolor y mantiene la fuerza, encuentra un estudio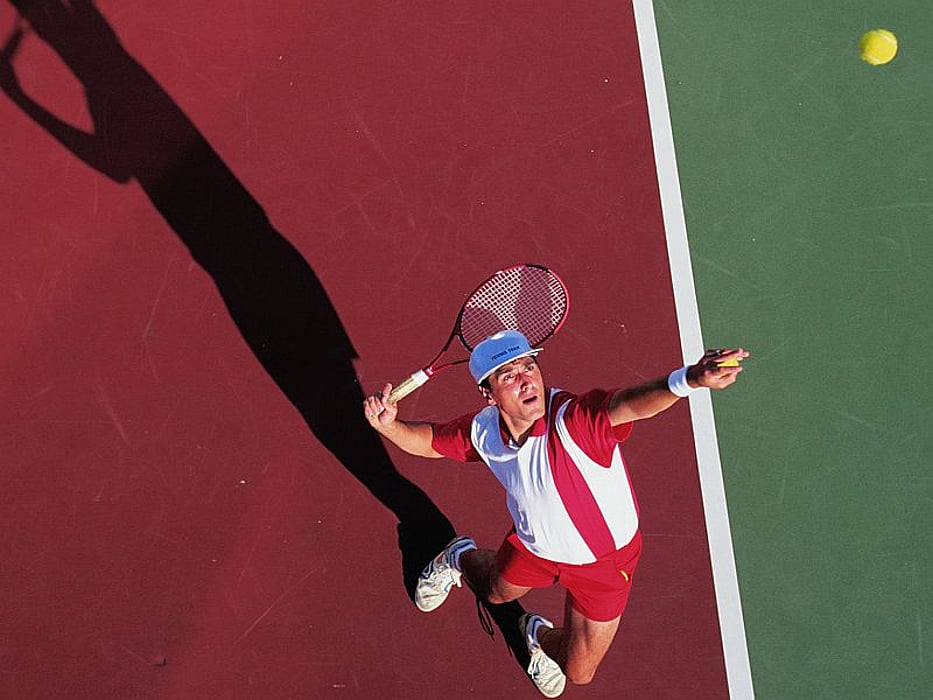 MIÉRCOLES, 23 de agosto de 2017 (HealthDay News) -- Realizar una cirugía temprana para arreglar los desgarros del músculo del manguito de los rotadores en el hombro es una buena idea, porque mejora la fuerza, la función y otros resultados a largo plazo, encuentra un nuevo estudio de Francia.
Los investigadores también creen que este tipo de reparación puede evitar que el músculo del manguito de los rotadores se deteriore.
Este tipo de reparación "mantuvo una mejora considerable en los resultados clínicos y radiográficos a los 10 años", reportaron los autores del estudio. Fueron dirigidos por el Dr. Phillipe Collin, un cirujano ortopédico en el Centro Hospitalario de Saint-Gregoire.
El manguito de los rotadores es un conjunto de cuatro músculos que se forma en el hombro por encima del hueso superior del brazo. Los desgarros en el manguito de los rotadores son unas lesiones comunes del hombro. Muchos comienzan en uno de los músculos, el tendón supraespinoso, que se encuentra en la parte superior del brazo. Ha habido controversia sobre el mejor método de tratamiento para esas lesiones, dijeron los autores del estudio.
Los investigadores siguieron a 288 pacientes (más o menos la mitad mujeres y la mitad hombres) de 15 hospitales franceses que recibieron cirugía en 2003 para reparar desgarros en el supraespinoso.
Se les evaluó al menos 10 años después, cuando su edad promedio era de 57 años.
Los investigadores encontraron que la mayoría de los pacientes mejoraron de forma sustancial en términos del movimiento del hombro, el dolor, la fuerza y su capacidad de realizar las actividades cotidianas. Una puntuación que tomaba esas actividades en cuenta mejoró de 52 de 100 antes de la cirugía a 78 al menos 10 años más tarde.
Las IRM en algunos pacientes mostraron una mejora en más de un 80 por ciento de los tendones, aunque la mayoría seguían mostrando evidencias de al menos un desgarro menor.
El estudio encontró que no pareció importar si los pacientes se sometieron a una cirugía abierta o mínimamente invasiva.
Los hallazgos se publicaron el 16 de agosto en la revista The Journal of Bone & Joint Surgery.
En un comunicado de prensa de la revista, los autores del estudio anotaron que de 511 pacientes que se sometieron a la cirugía, solo 288 volvieron al estudio de seguimiento. Aun así, los datos a largo plazo de los pacientes restantes ofrecen "un análisis fiable de la integridad y la longevidad de la reparación" tras una cirugía del manguito de los rotadores, afirmaron los investigadores.
Más información
Para más información sobre la cirugía del manguito de los rotadores, visite la Academia Americana de Cirujanos Ortopédicos (American Academy of Orthopedic Surgeons).
Artículo por HealthDay, traducido por HolaDoctor.com
© Derechos de autor 2017, HealthDay

FUENTE: Wolters Kluwer Health, news release, Aug. 17, 2017
Consumer News in Spanish