September 27, 2013
Diabetes Ups Risk for Death From Breast, Colon Cancer, Study Finds
Best defense: Maintain healthy diet, normal weight, one expert says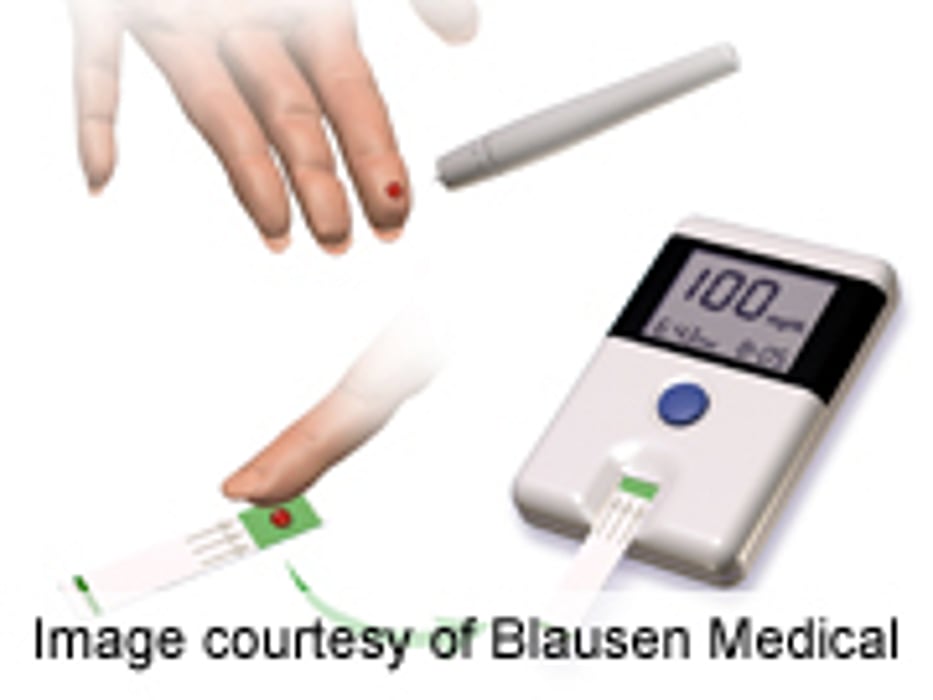 FRIDAY, Sept. 27, 2013 (HealthDay News) -- People with type 2 diabetes have a heightened risk of developing breast and colon cancer, and they're also more likely than others to die of these diseases, Dutch researchers say.
Their conclusions are based on a review of 20 previous studies involving almost 2 million people. Overall, they found a 23 percent increased risk of developing breast cancer and a 38 percent increased risk of dying from it among people with type 2 diabetes. The data also showed a 26 percent greater risk of developing colon cancer and a 30 percent higher risk of dying from that malignancy.
"The evidence is getting quite strong that there is an association between diabetes and cancer," said lead researcher Kirstin De Bruijn, a doctoral student in the surgery department at Erasmus University Medical Center in Rotterdam. "We think concern is warranted."
De Bruijn admits the findings show only an association between diabetes and an increased risk for these two cancers. "It's not a direct link; it has to be sorted out further," she said.
Still, she believes prevention programs on obesity and diabetes should focus on these heightened risks, not just on diabetes' link to cardiovascular disease.
The study findings are scheduled for formal presentation Sunday at the European Cancer Congress in Amsterdam, the Netherlands.
At least one expert thinks the research has significant limitations.
Dr. Joel Zonszein, director of the clinical diabetes center at Montefiore Medical Center in New York City, said the study raises more questions than it answers.
"We don't know how long these patients had diabetes or how they were treated," he said. "We don't know the details of their obesity."
Zonszein also noted that obesity is associated with cancer. "Certainly, patients with obesity and diabetes have an increased risk of these types of cancers," he said.
In addition, some medications used to treat diabetes, such as metformin, may protect against cancer, and some, such as insulin, may increase the risk for cancer, Zonszein pointed out.
"There are many questions," he said.
Type 2 diabetes, which is linked to being overweight and sedentary, is a growing concern worldwide. In the United States, 5.8 million children and adults have the disease, and the overwhelming majority have type 2. People with this disease have elevated blood sugar levels because they don't make or use the hormone insulin properly.
For their study, De Bruijn's team analyzed research published between 2007 and 2013. This type of study, called a meta-analysis, attempts to uncover a common thread in a number of previous studies. In total, about 1.9 million patients with breast or colon cancer, and with or without diabetes, were included.
Another expert, Dr. Stephanie Bernik, chief of surgical oncology at Lenox Hill Hospital in New York City, said that "these findings are not unexpected."
"What this points to is the need to look at this group specifically to see how we can optimize treatment," Bernik said. "The best thing would be to find a cure for diabetes."
In lieu of that, the best way to reduce the risk of cancer and diabetes is to live a healthy lifestyle and maintain a normal body weight, Bernik said.
The data and conclusions of research presented at meetings are typically considered preliminary until published in a peer-reviewed medical journal.
More information
For more information on diabetes and cancer, visit the American Diabetes Association.
SOURCES: Kirstin De Bruijn, Ph.D. student, surgery department, Erasmus University Medical Center, Rotterdam, the Netherlands; Joel Zonszein, M.D., director, Clinical Diabetes Center, Montefiore Medical Center, New York City; Stephanie Bernik, M.D., chief of surgical oncology, Lenox Hill Hospital, New York City; Sept. 29, 2013, presentation, 2013 European Cancer Congress, Amsterdam, the Netherlands
Consumer News