November 10, 2016
La quimioterapia intensa ofrece poco beneficio en el cáncer de mama inicial según un estudio
Una experta en cáncer de EE. UU. sigue considerando que el método tiene un rol en ciertas pacientes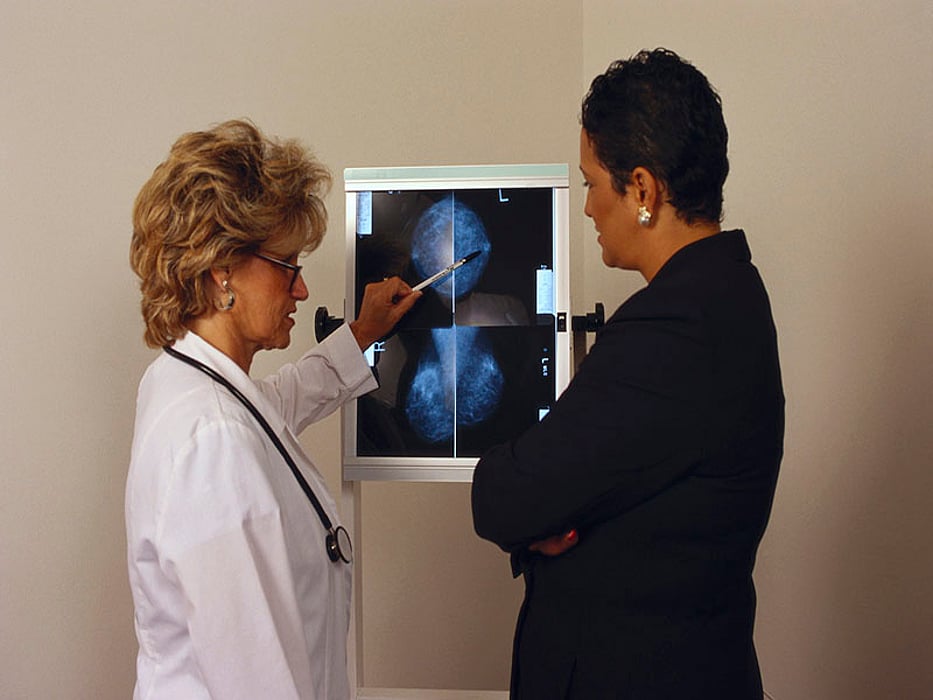 MIÉRCOLES, 9 de noviembre de 2016 (HealthDay News) -- Un tipo más intenso de quimioterapia ofrece pocos beneficios respecto a la quimioterapia estándar para las mujeres con un cáncer de mama inicial de alto riesgo, informan unos investigadores europeos.
Los tratamientos, conocidos como quimioterapia personalizada con dosis densa, se administran durante un periodo más corto sin aumentar la dosis total. Se ha sugerido como forma de mejorar la efectividad del tratamiento para el cáncer de mama inicial.
Pero el estudio europeo no encontró una diferencia en la supervivencia libre de recurrencia ni en la supervivencia general tras cinco años de seguimiento. Los investigadores sí encontraron que el grupo con la dosis densa tenía una mejor supervivencia libre de eventos, que se define como el tiempo que pasa antes de cualquier recaída del cáncer, de cáncer en el otro seno, de otros tumores malignos o de la muerte por cualquier causa.
A pesar de los resultados, una experta en cáncer de EE. UU. dijo que el método sigue teniendo un rol en ciertas mujeres.
Investigadores del Grupo Sueco de Cáncer de Mama, dirigidos por el Dr. Jonas Bergh del Instituto Karolinska y del Hospital Universitario, en Estocolmo, asignaron al azar a más de 2,000 mujeres a un grupo de quimioterapia estándar o a un grupo con dosis densa. Todas las participantes se habían sometido a cirugía por un cáncer de mama con ganglios positivos o con ganglios negativos de alto riesgo.
Tras cinco años, un 89 por ciento de las del grupo con dosis densa y un 85 por ciento de las del grupo estándar seguían con vida y sin recurrencia del cáncer. Además, los investigadores encontraron que un 87 por ciento de las del grupo con dosis densa tenían una supervivencia libre de eventos a los cinco años, frente a un 82 por ciento de las del grupo estándar.
Algunas pacientes respondieron a preguntas sobre la calidad de vida y los efectos secundarios. Las del grupo con dosis densa reportaron una peor calidad de vida en parámetros como el funcionamiento sexual y los efectos secundarios como la fatiga, mostraron los hallazgos.
La Dra. Joanne Mortimer es directora de los programas de cáncer de las mujeres y codirectora del programa de cáncer de mama en el Centro Oncológico City of Hope en Duarte, California.
"No creo que todo el mundo necesite [quimioterapia] con dosis densa, pero creo que podría ser mejor en el cáncer de mama triple negativo", planteó.
En los cánceres de mama triples negativos, no se encuentran los receptores usuales que se sabe que fomentan el cáncer de mama. Esos cánceres son negativos respecto al receptor de estrógeno, el receptor de la progesterona y el HER2. También pueden ser agresivos y más propensos a recurrir.
Mortimer citó otro estudio, publicado en 2010, en que los investigadores revisaron a más de 3,000 pacientes de cáncer de mama y compararon ambos métodos. Su conclusión fue que el método con dosis densa resultaba en una mejor supervivencia general y libre de enfermedad, sobre todo en las mujeres con cánceres con receptores de hormonas negativos.
Según Mortimer, el otro beneficio potencial de la dosis densa es que la quimioterapia se administra en un periodo más corto, algo de lo que la mayoría de mujeres se alegran. "Creo que a la mayoría de pacientes les alegra acabar antes", añadió.
Las dosis densas por lo general se administran cada dos semanas, y el tratamiento se completa en ocho semanas. En la terapia estándar, por lo general se administra cada tres semanas, durante un total de 12 semanas, señalaron los investigadores.
Pero el tratamiento más intenso puede provocar problemas con los conteos de las células sanguíneas. De esa forma, "cuando se administra hay que hacerlo con factores de crecimiento para los glóbulos blancos" para compensar el problema, explicó Mortimer.
El nuevo estudio aparece en la edición del 8 de noviembre de la revista Journal of the American Medical Association.
Más información
Para más información sobre la quimioterapia para el cáncer de mama, visite la Sociedad Americana Contra El Cáncer (American Cancer Society).
Artículo por HealthDay, traducido por HolaDoctor.com
© Derechos de autor 2016, HealthDay

FUENTES: Joanne Mortimer, M.D., director, women's cancer programs, and co-director, breast cancer program, City of Hope Cancer Center, Duarte, Calif.; Nov. 8, 2016, Journal of the American Medical Association
Consumer News in Spanish