February 7, 2018
Cancer-Causing HPV Can Hide in the Throat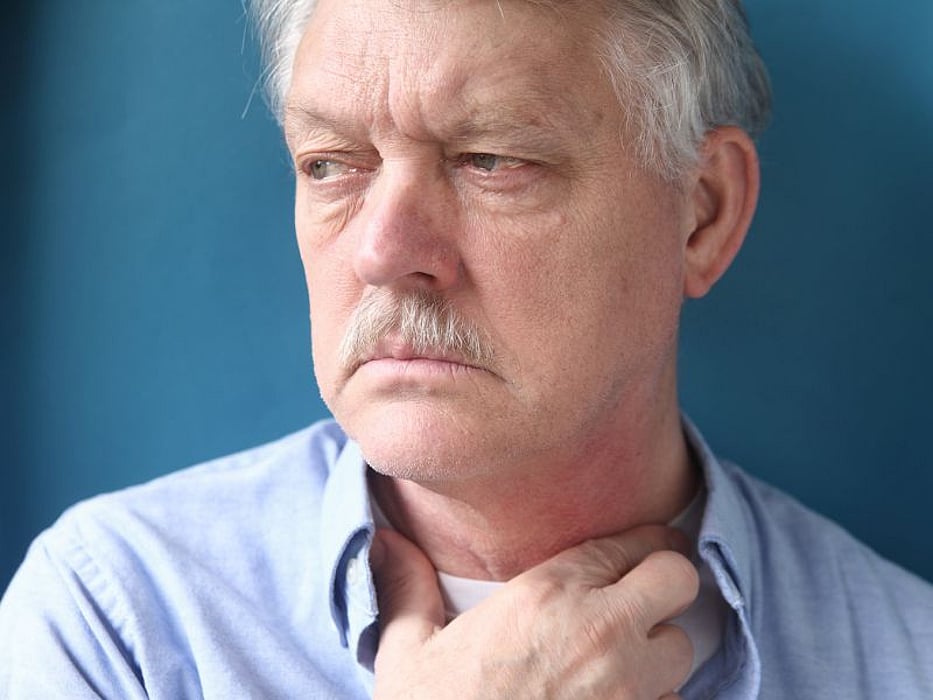 WEDNESDAY, Feb. 7, 2018 (HealthDay News) -- Human papilloma virus (HPV) could be lurking in your throat.
It's known that strains of the virus can cause cervical cancer. And the virus can also cause certain forms of head and neck cancer, according to researchers from the University of Rochester Medical Center in New York.
Testing can detect HPV before it leads to cervical cancer. However, that's not the case for head and neck cancers, the researchers said.
That means the virus could be present in people's throats without people aware that they're carriers.
This could have important implications for the prevention of cancers that form on the tongue and tonsils, according to the researchers.
They noted that head and neck cancers are expected to outnumber cervical cancer cases by 2020.
Most people have been exposed to HPV by the time they reach middle age, but the immune system can usually manage HPV infections. Only about 5 percent of people with the virus develop cancer of the mouth or throat.
To understand why some people develop this type of cancer, the researchers homed in on thin sheets of bacteria, called biofilms, found in pockets on the surface of tonsils. They found that these pockets -- known as tonsil crypts -- can harbor HPV and that head and neck cancers can be traced back to the pockets.
The results of their study were published online recently in the journal JAMA.
The findings came from the analysis of tissue samples collected from 102 people who had their tonsils removed. Five of the samples contained HPV, and four had the virus strains associated with cancer.
In all of the samples, HPV was found in the biofilms within the tonsil crypts, the researchers said.
They speculate that, during an active infection, HPV gets trapped in the biofilm after it's shed from the tonsil. Once there, it may escape detection by the immune system. In time, it can trigger an infection or invade the tonsils, where it can lead to cancer.
"Our findings could have far-reaching implications for identifying people at risk of developing HPV-related head and neck cancers and ultimately preventing them," study author Dr. Matthew Miller said in a news release from the University of Rochester Medical Center. He's an associate professor of otolaryngology and neurosurgery at the hospital.
The researchers plan to continue their investigation, studying possible screening tools to detect HPV in the mouth and throat. The next step, they say, is to develop topical medications that would interfere with the biofilms and allow the body to clear the virus.
More information
The U.S. Centers for Disease Control and Prevention has more on HPV.
SOURCE: University of Rochester Medical Center, news release, Jan. 31, 2018
Consumer News