October 4, 2017
Newer Drug May Prolong Lymphoma Remission
But blood cancer experts call for more research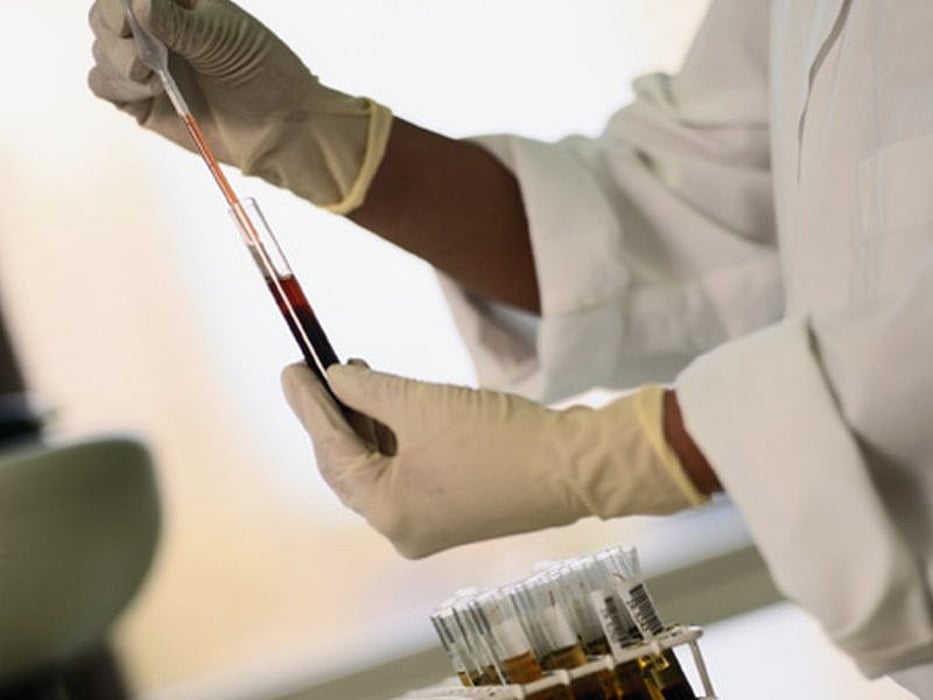 WEDNESDAY, Oct. 4, 2017 (HealthDay News) -- A newer drug may beat the standard treatment when it comes to battling the blood cancer follicular lymphoma, a clinical trial suggests.
Follicular lymphoma is one type of non-Hodgkin lymphoma, a group of cancers that arise in white blood cells.
The new study found that a drug called obinutuzumab (Gazyva) typically kept the cancer under control longer, versus the standard drug rituximab (Rituxan).
After three years, about 80 percent of obinutuzumab patients were showing no signs of cancer progression or relapse. That compared with roughly 73 percent of rituximab patients, according to the report.
Cancer experts said the results, published in the Oct. 5 issue of the New England Journal of Medicine, are a positive step forward.
But they do not necessarily mean obinutuzumab is the better choice for all patients, according to Dr. James Armitage, an oncologist at the University of Nebraska Medical Center, in Omaha.
"Obinutuzumab had a modest advantage in progression-free survival," said Armitage, who co-wrote an editorial published with the study.
But the drug also tended to cause more side effects than rituximab, he pointed out. And no one knows yet whether it will ultimately help patients live longer.
Armitage said "reasonable people" could disagree over which drug option is better.
In the United States, more than 72,000 people are diagnosed with non-Hodgkin lymphoma each year, according to the American Cancer Society (ACS). Follicular lymphoma accounts for roughly 20 percent of those cases.
Follicular lymphoma is usually slow-growing and responds well to treatment, according to the ACS -- but most patients do eventually relapse.
However, when rituximab became widely available back in 2000, it changed patients' prognosis, according to Armitage.
The drug is a lab-engineered antibody that latches onto a particular protein on B cells -- the type of white blood cell affected in follicular lymphoma. It's often used along with chemotherapy to get patients into remission; afterward, it can be used alone, as a longer-term "maintenance" therapy to keep the cancer at bay.
With that maintenance therapy, research has found, over 87 percent of patients are still alive after six years.
Still, there's always a hope to do better, Armitage said.
So the new trial tested obinutuzumab as an alternative first-line therapy. Like rituximab, the drug is an antibody. It's already approved in the United States to treat follicular lymphoma patients who relapse or do not respond to rituximab.
For the study, researchers recruited 1,200 patients with advanced-stage follicular lymphoma and randomly assigned them to one of two groups. One received chemotherapy plus rituximab, and if they responded, that was followed by rituximab maintenance for up to two years.
Patients in the other group underwent a similar regimen, but with obinutuzumab.
Most patients -- around 88 percent -- responded to the treatment, regardless of which antibody therapy was used. But obinutuzumab patients were more likely to be progression-free after three years, the study found.
Dr. Robert Marcus, the lead researcher on the study, said he thinks the results will have an immediate impact on "real-world" treatment.
Based on the data so far, it's "projected" that patients on obinutuzumab could typically go more than nine years before seeing a progression, according to Marcus, of King's College Hospital, in London, England.
There are downsides, though. Both antibody drugs are given by infusion every couple of months. But obinutuzumab is more likely to cause serious infusion-related problems, including severe allergic reactions.
That happened to 59 percent of obinutuzumab patients in the trial, compared to 49 percent of rituximab patients.
Plus, six patients on the drug developed a second blood cancer, while no patient on rituximab did, according to the report.
"That's a concerning finding that should be investigated further," Armitage said.
When rituximab came on the scene, he noted, it made such a difference in patients' outlook, "it changed everything."
With the newer antibody, though, the possible impact on treatment is tougher to predict, Armitage said.
"Incremental improvements are important, but it's less clear what to do with them," he explained.
The trial was funded by the pharmaceutical company Roche, which markets obinutuzumab under the brand name Gazyva. In August, the company announced it had submitted an application to the U.S. Food and Drug Administration to have the drug approved as a first-line therapy for follicular lymphoma.
More information
The American Cancer Society has more on follicular lymphoma.
SOURCES: Robert Marcus, M.D., consultant hematologist, King's College Hospital, London, England; James Armitage, M.D., professor, medicine, University of Nebraska Medical Center, Omaha; Oct. 5, 2017, New England Journal of Medicine
Consumer News